Navigating the world of cryptocurrency exchanges
Cryptocurrency exchanges are digital markets where crypto investors can trade coins and tokens. Here's how the top exchanges work.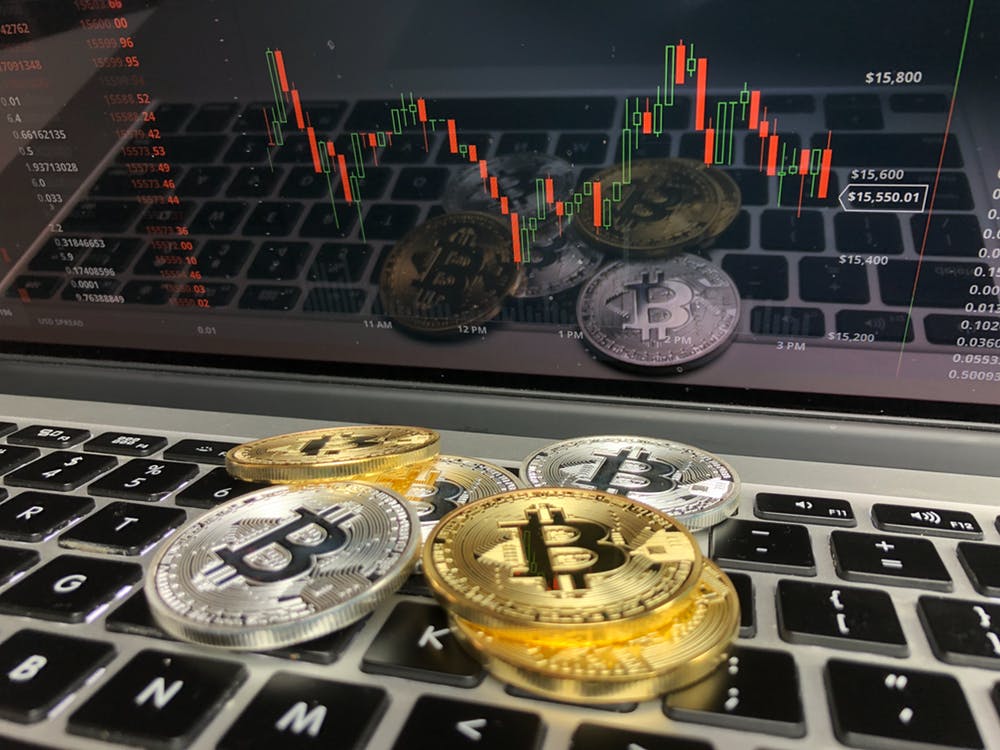 Cryptocurrencies have made a mark on the global socioeconomic and financial landscapes as an interesting asset class that could deliver outlandish gains. In 2017, Bitcoin delivered 1,400 percent gains, Ethereum delivered 12,000 percent gains, and the market cap of the entire cryptocurrency industry climbed by as much as more than 3,000 percent from $18.3 billion to $610 billion in that fiscal year. Cryptocurrency trading doesn't happen in a vacuum, except for the peer-to-peer transfer of cryptocurrencies, most trading happens on exchanges.
An exchange is simply a marketplace where people trade financial instruments. Wall Street traders trade equities, options, futures and commodities on exchanges such as NYSE. Forex traders also trade currencies on exchanges. Cryptocurrency traders also conduct their trading activities on exchanges where they trade both coins and tokens. This piece provides valuable insights that can help you navigate the slight world of cryptocurrency exchanges.
Meet the top cryptocurrency exchanges
Coinbase
Based in the U.S., Coinbase is probably the most popular cryptocurrency exchange stateside. Coinbase lets its users buy four cryptocurrencies, namely, Bitcoin, Ethereum, Litecoin and Bitcoin Cash. Coinbase allows you to buy cryptocurrencies directly with fiat through a bank transfer, but it will take five to seven days for the tokens to be deposited into your account—this attracts a 1.49 percent fee. You can use your credit card to buy cryptocurrencies on Coinbase up to a daily limit of $250, subject to the approval of your card issuer. Coinbase charges a 4 percent processing fee on debit/credit card transactions, but you will get instant funding.
Binance
Based in Hong Kong, Binance is probably the most popular cryptocurrency exchange in Asia. Since its debut in 2017, its successful ICO, and its smart pivot to attract customers in Europe and America, Binance is now one of the top cryptocurrency exchanges by market cap.
One of the key differentiating features of Binance is its tiered verification levels with different fees and limits. Level 1 users are unverified and are limited to a two BTC daily withdrawal, Level 2 users get transaction limit of 100 BTC per day, and people desiring Level 3 verification will get the personal attention of Binance staff. All trades on Binance attract a 0.1 percent, which can be waived if you pay in Binance's native BNB.
Bittrex
Bittrex is another interesting U.S.-based cryptocurrency exchange. It allows you to trade the major cryptocurrencies and some of the altcoins in the market. Bittrex doesn't allow direct deposit of fiat and you can't buy cryptocurrencies on the platform with fiat. To use Bittrex, you'll need to purchase BTC or ETH from other platforms, send the cryptocurrencies into your Bittrex wallet, and then start trading the cryptocurrency pairs offered on the platform. Bittrex charges a flat trading fee of 0.25 percent on all trades; hence, you can easily factor the cost of trade into your profit/loss margins from the onset.
Poloniex
Poloniex brings another dimension to cryptocurrency trading by going all the way to import some of the "complex" structure of stock exchanges into cryptocurrency trading. To begin with, you'll be required to verify your account with a legal ID such as a driver's license or international passport. Poloniex's fee structure is somewhat complex as well, the exchange charges a 0.15 percent fee for markers and a 0.25 percent fee for takers.
Key points to note about cryptocurrency exchanges
– A cryptocurrency exchange is fundamentally different from exchanges on which stocks are traded. Whereas stock exchanges have opening and closing times, cryptocurrency exchanges are open 24/7 globally.
– Many exchanges would allow you to buy BTC or ETH with fiat currencies; however, it is practically impossible to buy other altcoins directly with fiat. You'll need BTC or ETH first before you can buy other cryptos.
– Bitcoin is the most popular cryptocurrency trading pair; most exchanges have BTC pairs against other cryptocurrencies such as BTC/NEO, BTC/QTUM but you'll be hard-pressed to find an altcoin to altcoin pair such as a NEO/QTUM trading pair.
– The cryptocurrency space remains largely unregulated—you'll need to conduct your due diligence to ensure that the exchange is tested and trusted with the top of the line security measures, proactive customer service, and transparent management practices.
—
DISCLAIMER: This article expresses my own ideas and opinions. Any information I have shared are from sources that I believe to be reliable and accurate. I did not receive any financial compensation in writing this post, nor do I own any shares in any company I've mentioned. I encourage any reader to do their own diligent research first before making any investment decisions.