Why courtesy on social media pays off
There are many ways you can pay it forward and share kindness with others on social media.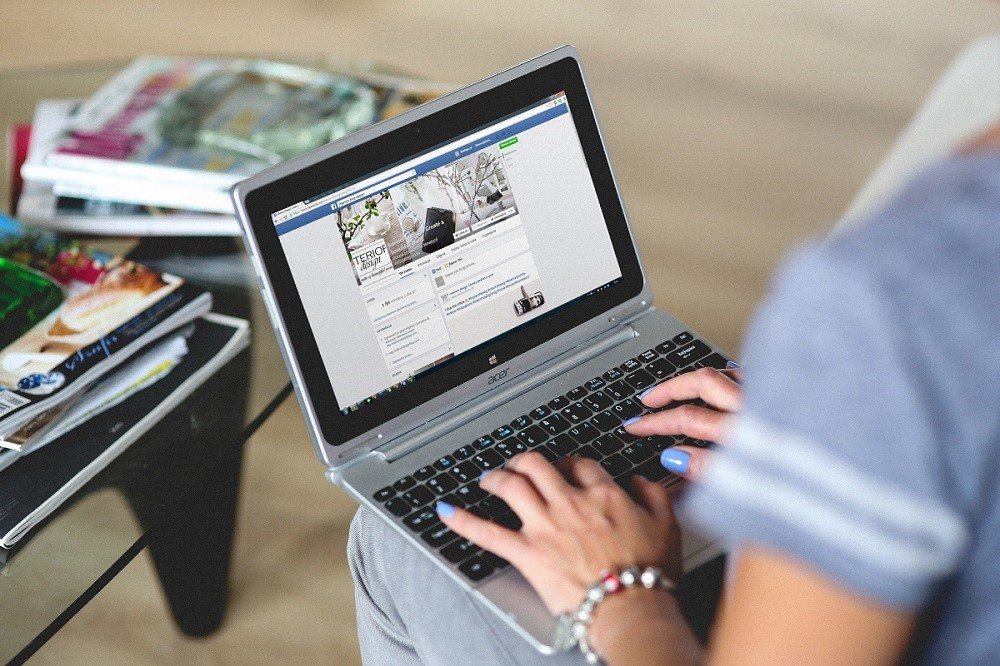 Business owners know all about the benefits and advantages of promoting their small or big business on social media platforms but are also well aware of the challenges in using them. One challenge is using your kindness that goes a long way on social media. Here are 6 ways you can pay it forward on social media.

How would you like to be the reason someone smiles today?
Doesn't it feel wonderful and causes you to smile when you're acknowledged for an accomplishment? When is someone truly kind to you without any intention of reciprocation? I recently discovered just how wonderful that feeling is.
When eVision Media won an Abbotsford Chamber of Commerce Business Excellence award at the end of November, my Facebook feed was inundated with hundreds of likes, congratulations, and well wishes. It truly was overwhelming to be the receiver of such incredible heartfelt wishes! Being on the receiving end of such attention was not only flattering but also had me deeply touched that so many people thought kindly of my team and me.
So much so that it had me ponder my own actions or inactions as the case may be, on social media. How many times did I scroll past someone sharing their good news… too busy to pause long enough to congratulate them? How many times did I simply hit the "like" button and move on after someone posted a huge victory of their own? So many that I made a decision to change that and this article urges you to think about your own actions on Social Media too.
Now I make a conscious effort to pause long enough in my busy day to spread a simple message of kindness on my social media channels. Whether it's a quick "Congratulations!" or a response to a question I can help with, I know my acts of kindness are paying it forward for all the kind acts I've received over the years.
Leave a comment
When you see someone sharing the good news, don't just hit the "Like" button, go that extra mile and leave a comment about how happy you are for them. It's ok that you don't know this person personally, it's social media where your online connection is all that's needed to pay a little kindness forward.
This simple gesture can make a big difference in the other person's life. You have no idea what they are going through and your message of kindness could make their day.
Send a message
When someone retweets or shares your content with their followers, send them a message of thanks. Your acknowledgment will go a long way in their eyes, and they will remember how kind you were to them and will encourage them to continue their acts of sharing kindness.
Share others' content
Retweet and share great content of others and be sure to give them credit for posting such great stuff.  This kind of acknowledgment could be all that's needed to give them the confidence they need to keep creating good stuff.
Participate in contests that you really wish to be a part of
A lot of thought and planning goes into setting up a contest so show your appreciation for the opportunity to win something and submit your entry. Imagine if you were holding a contest and how much excitement you would feel when you see so many people participating. Share that gift of excitement to others.
Tell someone you appreciate them
It doesn't have to have any strings attached… simply let them know how much you admire them and appreciate being connected with them on Social Media and why. Wouldn't it be great to receive such an unprovoked message? You can make someone else feel great too – how cool is that!
Share your expertise
When you see someone is struggling or has asked a question you can answer, help. Sharing your expertise with others is a wonderful way to pay it forward and help someone else out at the same time. By making a conscious effort in performing these acts of kindness on social media, you will not only help make the world a better place (after all, doesn't the world need more kindness in it?) but you will also see a positive shift both personally and professionally in your own life.
There are plenty of other ways you can pay it forward and share kindness with others on social media. Help me grow this list by posting in the comments section below your own ideas. And don't forget to implement them!
—
DISCLAIMER: This article expresses my own ideas and opinions. Any information I have shared are from sources that I believe to be reliable and accurate. I did not receive any financial compensation in writing this post, nor do I own any shares in any company I've mentioned. I encourage any reader to do their own diligent research first before making any investment decisions.