Here are the best and worst airlines, hotels and travel websites
If you have travel plans in the near future, refer to this list of the best airlines and hotels for a smoother travel experience.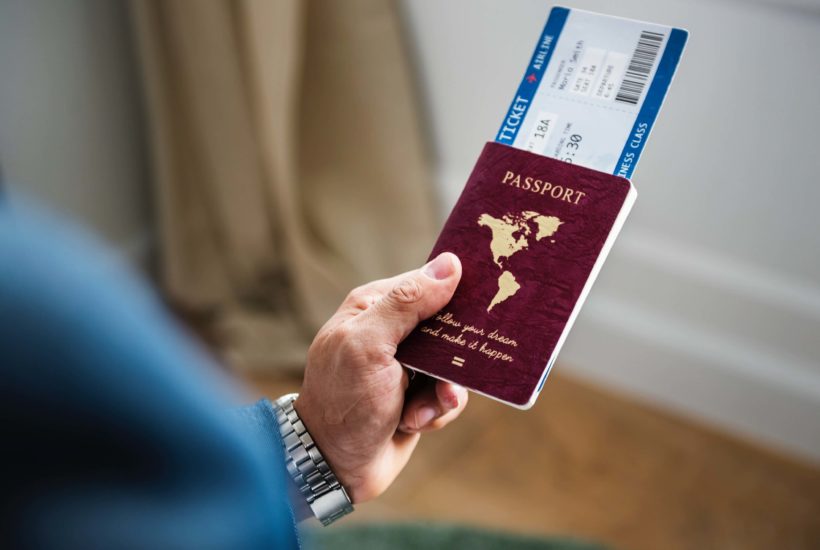 The best and worst hotels, airlines and online travel websites are not necessarily what you think they are, according to a new study. The American Customer Satisfaction Index (ACSI) just released its authoritative travel ratings, and there are a few surprises.
Alaska Airlines, JW Marriott and TripAdvisor top the 2019 rankings, which are out just before the busy summer travel season gets underway. Spirit Airlines and Frontier Airlines, Motel 6, and Priceline round out the bottom.
Overall, customer satisfaction with airlines and travel websites rebounded slightly, while hotel ratings slid, according to ACSI researchers. The numbers generally bode well for people planning a summer getaway — as long as they book with the right travel company.
"Domestic travel is on the rise and it appears that most travelers are satisfied with their experiences," says David VanAmburg, ACSI's managing director.
ACSI analyzes customer satisfaction in 46 industries and reports scores on a scale of 0 to 100. Its numbers are based on data from interviews with roughly 300,000 customers annually. Its travel rankings are among the most closely watched.
Airline scores rise slightly but still below average
Passenger satisfaction with airlines edged 1.4 percent higher, to 74 on a scale of 0 to 100. Airlines remain one of the lowest-scoring industries in America, even with the improvements. (If airlines received a letter grade, it would be on the line between a "C" and an ungentlemanly "C-.")
Here are the best airlines:
1. Alaska Airlines
Alaska becomes the new leader, with a 1 percent gain to give it an ACSI score of 80. The airline's merger with Virgin America has paid off, according to passengers who now enjoy an expanded network and lower fares, according to ACSI researchers.
2. JetBlue and Southwest (tie)
Southwest retreated 1 percent to 79, tied for second place with JetBlue (which was unchanged). Since 2012, the two airlines have taken the top spots in the ACSI ratings, joined by a steadily improving Alaska. "Recent deadly crashes of the Boeing 737 Max for Ethiopian Airlines and Air Lion have left Southwest particularly vulnerable to safety concerns," says VanAmburg. (Southwest operates an all-737 fleet.)
3. Delta Air Lines
Delta is number one among legacy airlines, inching up 1 percent to an ACSI score of 75. Most Delta mainline aircraft have seatback screens, USB ports, and Wi-Fi, and passengers appreciate these in-flight amenities, according to ACSI researchers.
The worst airlines include United Airlines (70), Frontier (64) and Spirit (63). Although these airlines made improvements from last year, they lag far behind the competition and well below the industry average score of 74. High fees, indifferent customer service and overall poor performance continue to plague these air carriers.
Hotel customer satisfaction scores slip from last year
Guest satisfaction with hotels dropped 1.3 percent to an ACSI score of 75. ACSI blamed online brokers like Airbnb, which are giving travelers more choices. Traditional hotels, it noted, are struggling to keep up.
"Hotels have deteriorated in nearly every aspect of the customer experience this year," says VanAmburg. "This is a transforming industry. If corporate hotels aren't able to step up, they're going to continue to slide."
Here are the best hotels:
1. JW Marriott
The upscale hotel chain rose 2 percent to 84, boosted by a strong customer service performance.
2. Embassy Suites and Fairfield Inn & Suites
The two all-suites hotels tied with a score of 83. All-suites category, which competes with long-term rentals, has been extremely competitive.
3. Hilton Garden Inn
Even though it fell by 1 percent, Hilton Garden Inn still managed to pull out a third-place finish, with a score of 82. It narrowly beat Marriott Hotels, InterContinental's Crowne Plaza Hotels & Resorts, Courtyard by Marriott, and Best Western Premier, which all scored 81.
The worst hotels included Econo Lodge (67), Super 8 (65) and Motel 6 (63). Their scores make them the low-fare airlines of the lodging industry.
Internet websites customer satisfaction scores rise slightly
Customer service scores rose 1.3 percent to an industry average score of 79 in the internet travel service category. ACSI researchers found that users liked the travel websites' mobile apps, which they rated highly for quality and reliability. Customers also said they liked the ease of payments.
Here are the best travel websites:
1. TripAdvisor
TripAdvisor leads with an ACSI score of 82, thanks to its reputation as a trusted source of user-generated reviews, say researchers.
2. Orbitz
Expedia's Orbitz comes in second at 81, unchanged from last year.
3. Expedia
The online travel site scored a 79, up one percent from last year.
This year's underperformers? Travelocity (down 4 percent to 77) and Priceline (down three percent to 76). Scores which, by the way, many airlines would kill for.
What the customer satisfaction scores mean for your next trip
So what do these customer satisfaction scores mean for travelers?
This year's ACSI ratings offer more insights than at any other time in the last quarter century. ACSI added new benchmarks to each category, including mobile app quality and reliability, availability and size of overhead storage, quality of in-room amenities, and cancellation policy. Taken together, they offer a more accurate picture of what to expect this summer.
"One takeaway from our travel report is that travelers should speak up if they have an unpleasant experience," VanAmburg told me. "Our data historically shows that the passengers who complain to an airline or guests who complain to a hotel tend to be more satisfied overall with their experience because it gives the airline or hotel a chance to resolve the situation. Speaking directly to management is a better practice rather than going to social media to voice your frustrations first."
Were there any customer satisfaction surprises? Maybe. For example, Delta Air Lines ranked number one in the latest Airline Quality Rating, but only third in the ACSI. Neither Southwest nor Alaska ranked as well in the ACSI as they did in the ACSI. And TripAdvisor's strong debut was also unexpected, given the critical coverage of user-generated reviews in the last year.
But VanAmburg says he expected it.
"After 25 years," he says, "there are very few surprises."
—
DISCLAIMER: This article expresses my own ideas and opinions. Any information I have shared are from sources that I believe to be reliable and accurate. I did not receive any financial compensation for writing this post, nor do I own any shares in any company I've mentioned. I encourage any reader to do their own diligent research first before making any investment decisions.