Biomedical stock to watch out for: Silver Falcon's acquisition of Hemogenyx (LON:HEMO)
Hemogenyx's innovative and revolutionary products can keep investors' eyes on the company.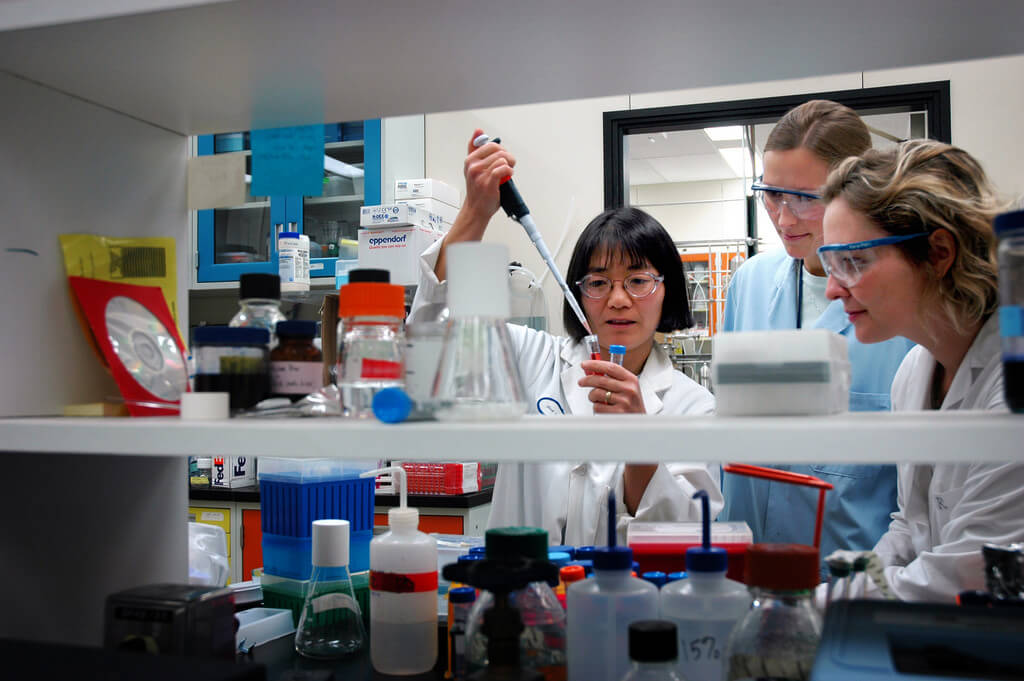 Investors, industry players, and stock market brokers should take a second look at Hemogenyx Pharmaceuticals. This promising biotech company has two potential products that will literally revolutionize the treatment of leukemia and other blood-related cancer illnesses.
Aside from its breakthrough technologies, Hemogenyx has now acquired the capital after the reverse takeover of Silver Falcon PLC, London-based shell company. The funds will be used to advance next year to Phase 1 Clinical trials. Silver Falcon is now trading under the name Hemogenyx Pharmaceuticals and under the ticker symbol, HEMO.
Silver Falcon's reverse takeover
Interactive Investor shows the significant amount of monetary infusion that Silver Falcon will pour into Hemogenyx. The shared deal has an implied value of £8 million. Based on preliminary statements, this is just a start with plans to generate more funds that can be used for capital and operations.
The total number of stock that Silver Falcon issued for Hemogenyx Pharmaceuticals (LON: HEMO) was 228.6 million, with each share valued at 3.5 pence. An additional £2 million has been raised from investors, with the placement of 57.1 million shares at 3.5 pence simultaneously, as well as Silver Falcon having roughly £1 million in the bank.
Digital Look gave a first-hand account of Silver Falcon's pursuit of Hemogenyx, likening it to a "swoop" that eventually paid off. It can actually be described as a "switch," because originally Silver Falcon was more keen on exploring opportunities in the financial technology sector, until it met Hemogenyx and realized the incredible potential for shareholders in this startup revolutionary company.
The problems addressed by Hemogenyx
Hemogenyx's unique selling proposition to the healthcare market is its breakthrough treatments for leukemia and other blood-related diseases for patients who usually have to resort to bone marrow transplants or chemotherapy. Research projects the number of individuals suffering this medical condition at 1.1 million. More than 100,000 are diagnosed to have it every year.
The rapid production of unhealthy white blood cells severely affects the distribution of blood into their various organs. This could result in severe complications like constant fatigue, impairment of the immune system, night sweats, fevers with chills, and deterioration of the affected organs.
"A typical bone marrow transplant is subdivided into two phases. Phase number 1 is conditioning or preparation of the patient for the bone marrow transplant. Phase number 2 is actual transplantation of blood stem cells. Both of these phases have severe limitations," explains Dr. Vladislav Sandler, co-founder, and CEO of Hemogenyx.
Chemotherapy and radiation are usually recommended for the first phase, in order to kill the cancer blood cells. However, they are toxic and have distressing side effects that the patient may not want to experience.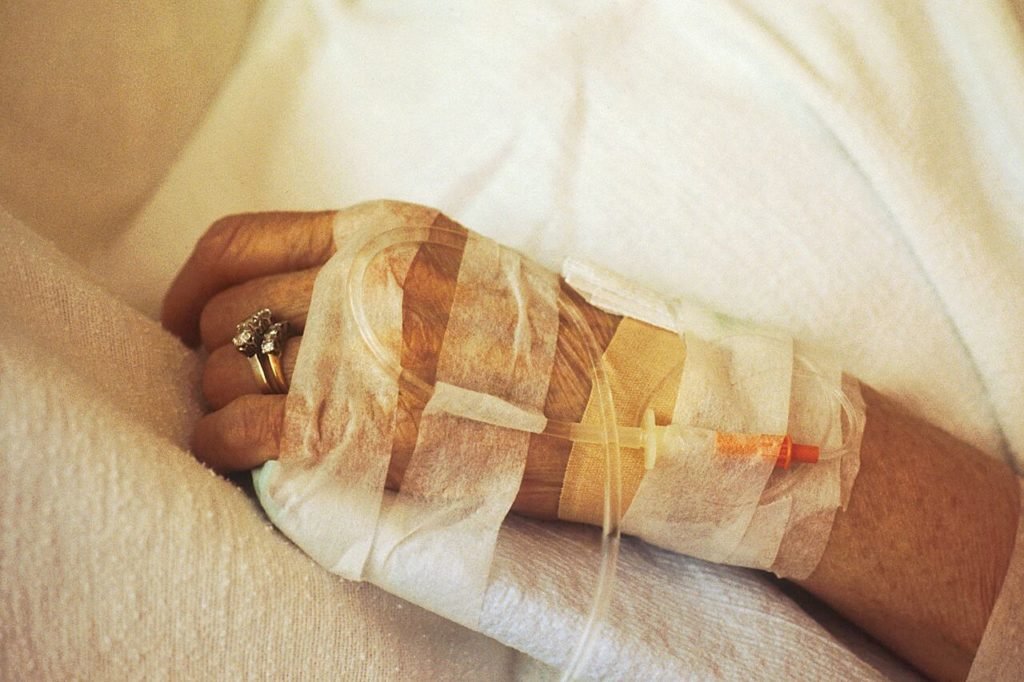 Then, the second phase—the transplant of a healthy bone marrow that will produce healthy blood cells—has several requirements for it to become successful: the availability of a donor and the compatibility of said bone marrow with the patient's own inner structure, which is never guaranteed.
A patient has only a 60 percent chance of finding a suitable bone marrow. Those who do manage to go through the operation faces a 50 percent risk of experiencing a post-operation breakdown or a transplant rejection.
Hemogenyx's two breakthrough products
Hemogenyx removes these inconveniences and risks and increases the patient's chances of healing by using the patient's own cells to regenerate a patient's weakening blood system. These cells are taken from his liver or her umbilical cord, isolated, and then transplanted to the most affected area. What happens is a rejuvenation of the infected bloodstream, cleaning out the impurities and making it strong, pure, and healthy.
Dr. Sandler details this: "We're also trying to eliminate problems associated with the Phase 1 of the bone marrow transplant, which is the conditioning of the patients by designing and developing a unique type of antibodies. We call them CDX antibodies that redirect immune cells of the patients to eliminate and attack blood stem cells of the same patient. This type of antibody will hopefully eliminate chemotherapy and radiation and solve the problem of non-specific toxicity of these treatments."
For Phase 2, it involves the bone marrow/hematopoietic stem cell (BM/HSC) transplants by using the cells Dr. Sandler discovered. These are the Postnatal Hemogenic Endothelial Cells (Hu-PHEC) or also known as Adult Endothelial Cells (AHE). According to the Hemogenyx founder, "Hu-PHEC can be extracted and purified from the patients themselves. In turn, these cells can generate blood stem cells that can be used for the transplantation back into the patients."
The 43North success
Even before Silver Falcon's merger deal, as early as 2014, Hemogenyx's discoveries and technologies have caught the eye and respect of investors. The team behind Hemogenyx worked hard to secure a victory at the distinguished 43North Business Idea competition. The company was one of 11 that prevailed over 7,000 businesses, coming from 96 countries and 50 states.
Aside from Dr. Sandler, Hemogenyx boasts of talented experts. The other board members have a solid professional experience in both the medical and financial fields. Chairman Robin Campbell likewise holds a doctoral degree and has done research and development, international strategic marketing, and business development for over three decades. Sir Marc Feldman, Chairman of the Advisory Board, has pioneered groundbreaking work on the development of autoimmunity. Another scientific advisor, Dr. Alexander Tarahovsky, Ph.D. and M.D., was also integral to the identification of the epigenetic mechanisms that determine immune responses.
All these factors—the leadership and the scientific minds behind it, the breakthrough product, and Silver Falcon's acquisition—make Hemogenyx a must-watch company for investors.
(Featured image by Idaho National Laboratory via Flickr. CC BY 2.0)
—
This article may include forward-looking statements. These forward-looking statements generally are identified by the words "believe," "project," "estimate," "become," "plan," "will," and similar expressions. These forward-looking statements involve known and unknown risks as well as uncertainties, including those discussed in the following cautionary statements and elsewhere in this article and on this site. Although the Company may believe that its expectations are based on reasonable assumptions, the actual results that the Company may achieve may differ materially from any forward-looking statements, which reflect the opinions of the management of the Company only as of the date hereof. Additionally, please make sure to read these important disclosures.