Who is Bitcoin founder Satoshi Nakamoto?
No one knows the real identity of Satoshi Nakamoto, whether its an individual or a group of people behind the name.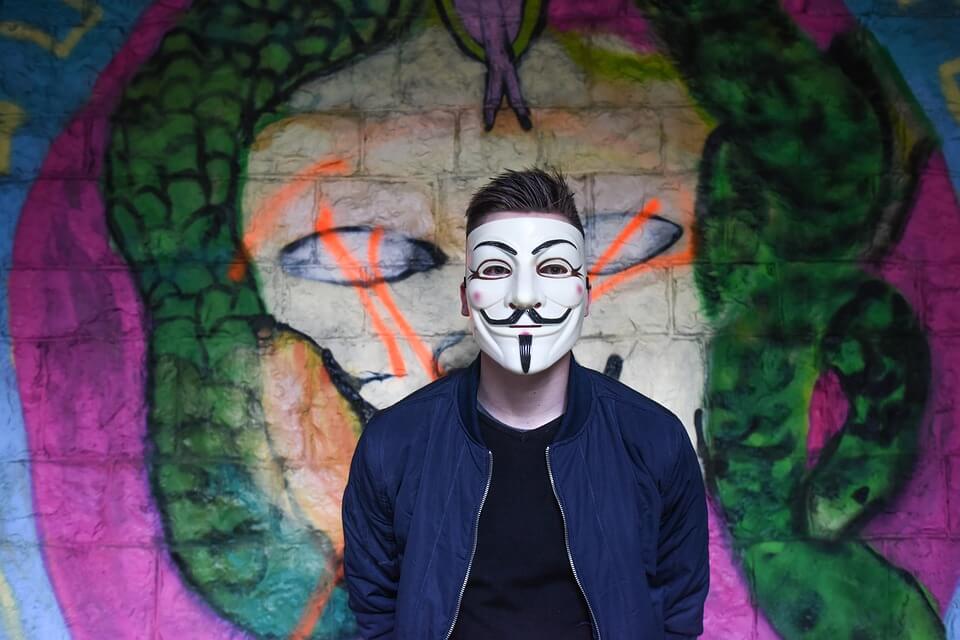 There seems to be no stopping Bitcoin as the cryptocurrency recently hit $10,000. According to Coindesk, Bitcoin stayed at $9,800 on Wednesday but eventually reached its milestone at 8:30 p.m. ET. By 10:30 p.m. ET, bitcoin edged higher at $10,358.31.
In October, former Fortress hedge fund manager Michael Novogratz predicted that bitcoin could reach $10,000 in the "next six to 10 months." Novogratz later added in a segment on CNBC's "Fast Money" that bitcoin could reach $40,000 by the end of 2018.
However, there are still some individuals who doubt the legitimacy of the cryptocurrency. JPMorgan Chase CEO Jamie Dimon said that bitcoin is a "fraud," while BlackRock CEO Larry Fink described bitcoin as an "index of money laundering."
Air of mystery
Despite the current status of bitcoin, the cryptocurrency still has some air of mystery to it. One of these is that it is used in illegal transactions. Because bitcoin is favored by criminals due to its anonymity, it has been used as a payment method in the more recent WannaCry ransomware attacks.
In May, the WannaCry attack began in Europe and it used malware that exploited a flaw in Windows security. It locked out a user out of their computer and the cybercriminals behind the attack demanded a ransom payable only in Bitcoin to unlock the system. In turn, the attackers received thousands of dollars in bitcoin.
Adding to the mysteriousness of bitcoin is one name behind it: Satoshi Nakamoto. It is presumed that Nakamoto is just a pseudonym for one person or a group of unidentified individuals. Nakamoto is responsible for creating bitcoin and the bitcoin white paper. Online, Nakamoto said that he was a 37-year-old Japanese native. However, this is widely disputed as Nakamoto displayed a perfect use of English and the bitcoin software is not labeled or translated at that time into Japanese.
In addition to this, Nakamoto used British English in the code and comments. It is also said that his posting times were quiet between 5 and 11 a.m. British time, speculating that he resides somewhere in the GMT -5 to GMT -6 region.
There are reasons why Nakamoto opted to hide his identity. Due to bitcoin's high profile, it's highly probable that he did not want the attention. Another theory is that an international alliance created bitcoin so that they can have a currency that can be used should the banking system that they control suffer a crash.
Moreover, Nakamoto also included a message in the Genesis block, which is the first block of a blockchain in which the foundation of bitcoin is built on. In it, Nakamoto mentioned the bank bailouts that happened in 2008, which implies that the banking system is corrupt and is one of the reasons why he created bitcoin.
Has anyone tried confirming the identity of Nakamoto?
According to an article published by Medium, the U.S. Department of Homeland Security knows who Nakamoto is, but will not publicly confirm Nakamoto's real name and identity. It's a common knowledge that Nakamoto took great care in concealing his identity by means of using encryption and obfuscation methods in his communications.
What the DHS did use to uncover the real identity, however, is Nakamoto's own words. The article said that according to a source, the NSA used a "writer invariant" method of stylometry to compare Nakamoto's "known" writing with writing samples. The method results in a "fingerprint" that could be compared to other writing.
The article also said that so much work went into identifying Nakamoto because the Obama administration was concerned that he might be an agent of Russia or China and that bitcoin could be used against people in the future.
Possible identity of Nakamoto?
The sure but steady rise of bitcoin is drawing attention as to who really Nakamoto really is. In addition to this, there's also the fact that the mysterious individual responsible for bitcoin is now worth over $7 billion.
A former SpaceX intern named Sahil Gupta wrote an article on Medium who theorized that Satoshi Nakamoto is actually Elon Musk. Gupta wrote that Musk could be the person behind bitcoin as he has an understanding of economics and cryptography, advanced knowledge of coding languages and called the SpaceX founder a "polymath."
Gupta also wrote that Musk was probably motivated to solve the lack of trust in banks by "creating a currency that doesn't need them" following the recession in 2008. He also said that while Musk does not own any bitcoin, it is still consistent with the "Good Satoshi" who deleted his one million bitcoins or $8 billion.
Despite these claims, Musk shot down Gupta's theory and denied that he is Nakamoto. In a tweet, Musk said, "Not true. A friend sent me part of a BTC a few years, but I don't know where it is."
For years people have been trying to find out the real identity of Nakamoto. And with the high value of bitcoin and the many legal uses it has, it looks like the search for the mysterious Bitcoin creator won't be over anytime soon.