Can blockchain disrupt healthcare and lower costs?
Is blockchain the answer to poor interoperability of medical health records? Experts weigh in the pros and cons of what a blockchain can offer.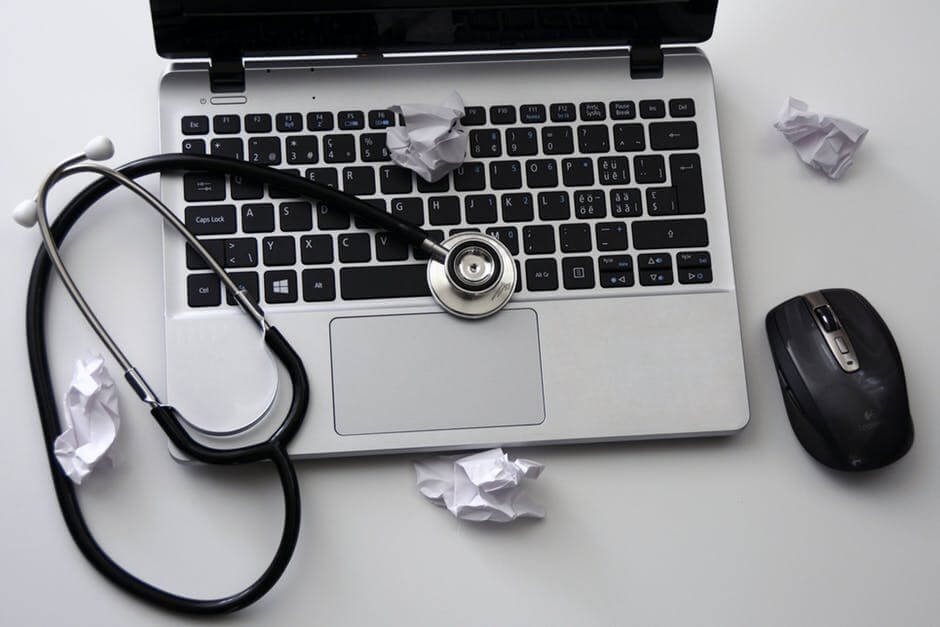 Charles Schwab thinks that healthcare stocks will outperform in 2018, driven by an aging population, strong balance sheets and an improved cost structure. Over the past 12 months, healthcare stocks have gained 31 percent, trailing only the IT industry (at 41 percent), according to data from Fidelity.
But the challenge of digitizing medical records in order to lower administrative costs continues to plague the industry. You'd think that smart doctors and their partners would have solved the problem so many years after legislation was introduced to reduce medical red tape. So how big is the problem of ushering the economy's largest component into the digital age?
"The opportunity of electronic health records (EHR) is massive," said Aman Quadri, CEO of AMCHART, a Houston-based blockchain firm. "The current record costs spent in the U.S. was nearly $9.3 billion and most systems have no interoperability. The Department of Veterans Affairs recently spent nearly $1.6 billion and their system is still not working."
EHRs aren't necessarily the problem. It's the platform and implementation.
A blockchain-based solution could resolve many issues with traditional EHRs. John Halamika, MD, CIO at Beth Israel Deaconess Medical Center in Boston, Mass., told Harvard Business Review in 2017 that blockchain could increase interoperability, improve efficiencies and create a standardized audit trail.
"Blockchain is a different construct, providing a universal set of tools for cryptographic assurance of data integrity, standardized auditing, and formalized 'contracts' for access," Halamika said.
Some hospitals are facing financial pressure, which calls for improvement in operations and performance. From January to September 2017, 20 hospitals closed or filed for bankruptcy.
"The problem is that EHR companies do not want to cooperate with other systems to allow for information sharing," said AMCHART's Quadri. "That takes the ability away from patients for easy access to information that could help in their care."
Blockchain-supported EHRs can reduce errors in data entry and reconciliation by offering a single list of records and data accessible to all credentialed stakeholders. And a standardized audit trail could work across all workflows, making it clear who recorded what and when. A blockchain-based system could also give patients more control of their medical record, Maria Palombini, a director at the IEEE Standards Association, told Healthcare IT News.
"I have my health record, and then I go to my doctor I give him a token to access my records," Palombini said.
AMCHART's team believes that the current business environment makes it easier for innovators to raise funds for new solutions in medical administration. The AMSYS subsidiary is launching an initial coin offering (ICO) to fund initiatives involving the improvement of electronic health records.
Digitizing medical records was supposed to happen years ago, but the industry encountered much problems and resistance. In 2009, the Health Information Technology for Economic and Clinical Health Act used incentives and penalties to move the industry into adopting EHRs. Shifting from paper to digital was meant to boost efficiencies, reduce errors and make it easier for healthcare providers to share records. Roughly 9 in 10 healthcare providers now use some form of electronic health records, according to the Office of the National Coordination for Health Information Technology.
So where does blockchain fit into all this? AMCHART said its goal is to create a simple, secure and adaptable health record that can be accessed by any provider through the blockchain. It is developing a Hyperledger Sawtooth lake platform designed to make smart contracts safe for consortia. Patients will be able to use a token to access and create a medical record, and they can then grant access to consortium members including providers and payors.

"We wanted to solve this problem by putting medical records in one central place that is patient-driven, portable and secure," said Ken Parekh, co-founder and CEO of parent company AMSYS. Parekh added that patients will also be able to create a record of their activity and health metrics.
"The number one differentiator is surrounding our platform around wellness and population health. You are proactively monitoring your healthcare, your real wellness, and the doctor is able to monitor and give recommendations on how to fix it," Parekh said.
—
DISCLAIMER: This article expresses my own ideas and opinions. Any information I have shared are from sources that I believe to be reliable and accurate. I did not receive any financial compensation in writing this post, nor do I own any shares in any company I've mentioned. I encourage any reader to do their own diligent research first before making any investment decisions.