Bratz Dolls CEO set to save Toys R Us in America but not in Canada
Playtime with Toys R Us may not just be over yet as the toy giant is set up for auction. Interested parties include Target, Aldi and Amazon.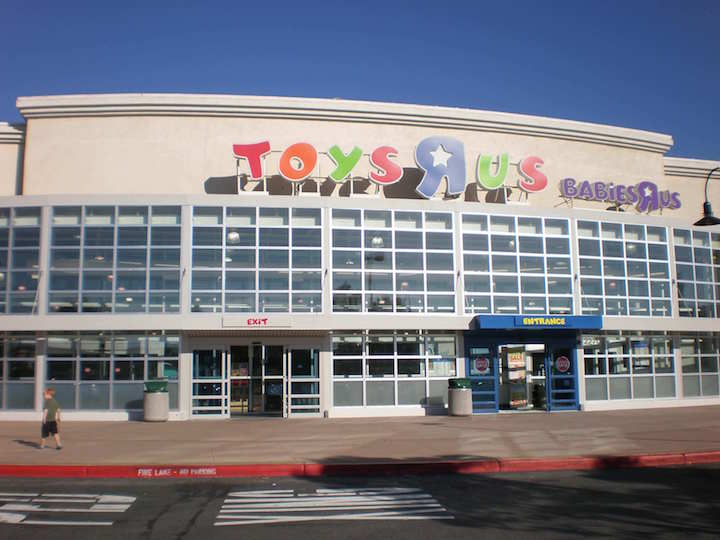 MGA Entertainment, Inc. CEO Isaac Larian's crowdfunding effort to save Toys R Us excludes the brand's Canadian arm, seeing stores in the country still managing to keep themselves afloat.
The chief of the California-based toy and entertainment company which, figuratively, brought to life the Bratz doll, has not specified the number of stores he intends to purchase. However, he said the funds he intends to raise will be able to buy "all or some" of Toy R Us' assets. But Larian seems keen on focusing efforts in stores located in the US, seeing some arms of Toys R Us in other countries still holding through.
"Toys "R" Us Canada is a good business," Larian was quoted by the Financial Post. Although the Canadian unit did file for creditor protection September last year, the firm said its financing suffices to keep the firm standing.
The bankrupt retail store's CEO David Brandon has said the company will bundle Canadian-based stores with its approximately 200 US stores in a bid to find a buyer for all them.
Larian's campaign was launched last week when he, along with other investors, put in a total of $200 million via crowdfunding site GoFundMe to acquire the chains of the retail store. Their goal is to raise a total of $1 billion by May 28. As of 3:30 pm, Larian has raised a meager $12,000, the bulk of which made up less than $100 denominations.
But with the wave of nostalgia bombarding several social media users today, Larian is hoping to raise more to save the longest running toy store in the United States. Many social media users seem hopeful with some Toys R Us employees expressing the same in order to keep their jobs.
Although, it seems investors of the crowdfunding campaign are running out of time. Citing court documents, the CNBC reported that several Toys R Us stores are set to be auctioned off later in the week with some 58 ready to participate in the bid.
Among these interested parties are Target Corp. and German grocery giant Aldi. Online store Amazon.com Inc. Some are in guesswork that Amazon, Inc. will acquire some of the locations of Toys R Us. Recent reports have raised this theory, citing the online store's $13.7 billion acquisition of Whole Foods Market as hinting of its aggressive stance to expand brick-and-mortars.
Toys R Us' announcement to close down came a few weeks earlier, revealing that is was pitted in debt and will shutter all its 800 chains in the US.
Salvaging the toy brand itself will largely benefit Larian who is heading a firm that relies on Toys R Us to sell one of five Bratz doll it makes, according to CBS News. As such, the campaign drew in some criticisms for commingling a platform focused on charitable contributions with business interests. But the move has gained much support with over 400 people donating to the GoFundMe account some 20 hours after the campaign was posted on the site.
(Featured image by BrokenSphere via Wikimedia Commons. CC BY-SA 3.0)