Buy American, Hire American: The new Trump executive order will impact the tech sector
Tech companies utilize foreign workers to fill high-skilled positions where nationals often lack the skill set to land the job. Trump states that the companies "import low-wage workers to take jobs from young Americans."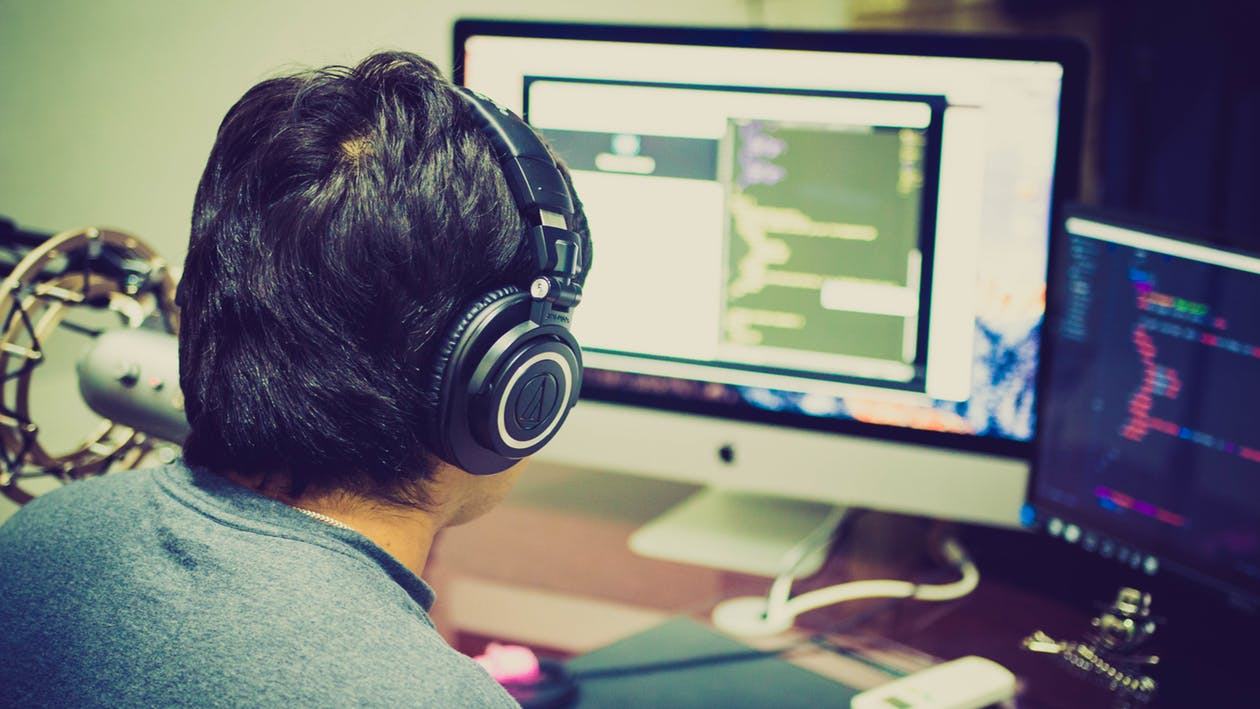 USA Today reports that Donald Trump will sign a "Buy American, Hire American" executive order on Tuesday. The executive order will require United States companies to buy goods and services from U.S. companies. The biggest impact will come in the tech sector, where the executive order targets guest worker visas.

The H-1B visas, used extensively by Google (GOOGL), Facebook (FB) and Apple (AAPL), will impact some 85,000 foreign workers that come to the United States to work per year.
Tech companies utilize foreign workers to fill high-skilled positions where nationals often lack the skill set to land the job. Trump states that the companies "import low-wage workers to take jobs from young Americans."
Visas for the 2017 year were issued on April 3rd, so the executive order will not have an immediate impact on the 85,000 workers.
Trump himself uses the H-2B seasonal visa to fill positions in his Mar-a-Lago resort. The H-2B visas will not be impacted. The executive order will change the lottery system used to award the visas and will implement administrative changes to target foreign workers.
Trump is expected to sign the executive order in Wisconsin on Tuesday.
Tech companies employ foreign workers at a lower wage than American workers. Bloomberg reports that almost 70% of H-1B visas are issued to residents of India, known to accept lower wages. Outsourcing companies make up the majority of accepted H-1B visa approvals. Tata, an outsourcing company, received 5,650 visa approvals in 2014, far surpassing Amazon (877), Microsoft (850), Google (728) and Apple (443).
Outsourcing companies pay a salary between $65,000 and $75,000 per year to visa holders, while tech companies pay $100,000 or more on average for visa holders.
Initial backlash will be postponed, as the impact won't be felt for at least a year. The administrative changes that will be implemented, as planned today, may not impact tech companies much at all. Administration officials hope to remove the random lottery system, which allows many low-wage workers to enter the country and helps corporations reduce overhead.
Tech companies, known to hire the brightest minds in the industry, not only pay more than their outsourcing counterparts, but they also focus on high-skilled workers. The new system is supposed to transition to a system that favors high-skilled, high-paid workers.
The workers that the new system will favor will include employees with a master's degree or higher.
Tech companies are bound to be affected if they outsource their operations. Outsourcing companies, on the other end of the spectrum, are the ones that need to worry the most. The immediate impact will be felt most at companies like Tata (TCS), whose stock fell 0.55% on the news.
Infosys (INFY) stock fell 0.72% on the announcement.
Many of the companies granted the H-1B visas in the outsourcing sector are native to India. These foreign entities will take over technology systems of companies across the world and train them at large corporations in the U.S.
The worker will learn the trade and refine their skills in the United States before being sent back to India where they will receive a lower wage due to the country's low cost of living.
Technology jobs, with a focus on software development and system analysis, are among the most popular when applying for H-1B visas.
Tech companies not only pay high wages to these high-skilled employees, but they also argue that there is a lack of qualified workers in the United States. Companies also have to pay transfer fees and lawyer fees when hiring an H-1B employee, which fills a vacancy in the company.
Many hires are educated in the United States, with masters or Ph.D. degrees.
Tech companies also argue that many of the people who don't get visas are highly trained, intern at the company while receiving an education in the U.S. and have experience at the company, but are forced back to their countries due to the visa lottery.
—
DISCLAIMER: This article expresses my own ideas and opinions. Any information I have shared are from sources that I believe to be reliable and accurate. I did not receive any financial compensation in writing this post, nor do I own any shares in any company I've mentioned. I encourage any reader to do their own diligent research first before making any investment decisions.