Metals market: Canada to develop a national ZEV strategy
ZEV includes battery electric, plug-in hybrid, and hydrogen fuel cell vehicles.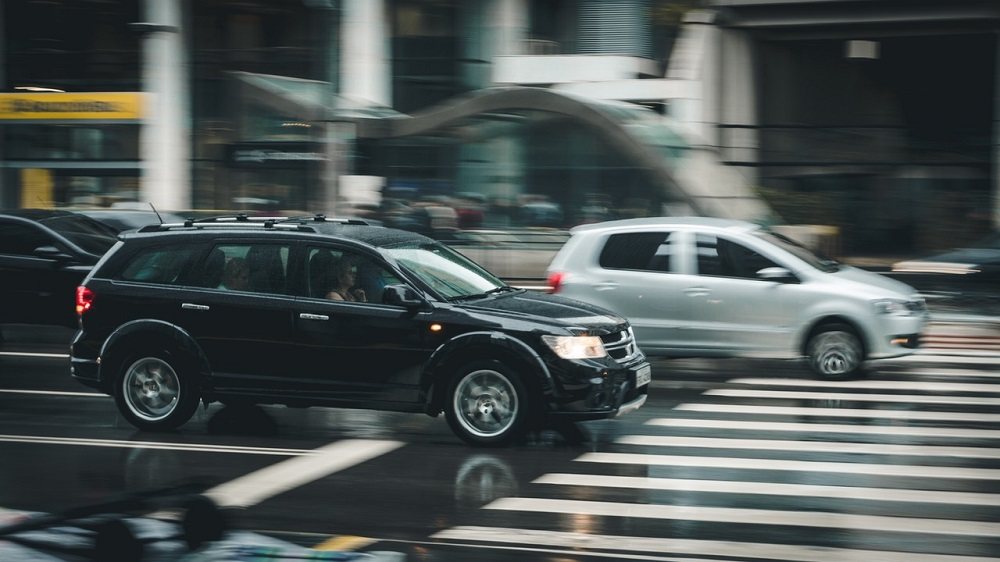 Latest news in the metals sector: The Government of Canada is moving forward with the development of a national strategy to increase the number of the zero-emission vehicle by 2018.
'Strong Hand' may be pushing palladium price higher/Mining.com:
The superior performance for palladium is unsurprising given that 2016 was the fifth year in a row of substantial deficits (1.2m ounces or 37 tons) and the automotive markets in China and the US have enjoyed record-breaking runs. Palladium mainly finds application in gasoline engines and the sector is responsible for 70% of overall palladium demand.
But a report from Platts News suggests other forces may be at work and that a market participant with a "strong hand" may be putting the "squeeze" on the metal. Sponge (semi-finished metal) prices have been stable which suggests the unusual tightness is at the refining end of the market. The report quotes a senior banking source as saying lease rates for palladium have quadrupled from 1% to 4%. "There's certainly a tightness, but I'm not sure if it's fundamentals or a strong hand," he said. "People have tried this [possible squeeze] before and it can get ugly, real fast. You'd be a brave man to take a position, short or long, at these levels," the source said.
Friday trivia question:
An average American car contains how much copper wiring in pounds?
Billion-dollar gold dream lures mining and movie maverick out of hiatus/Bloomberg:
Frank Giustra likes to see big where others think small. The Canadian mining maverick's latest target is a subterranean patch of red earth in southwestern Mexico. In January his new undertaking, Leagold Mining Corp., bought the Los Filos mine from Goldcorp Inc. for $350 million. It wasn't the open pits churning out 200,000-plus ounces of the precious metal that caught this attention — it was the untapped deposit stretching for roughly 600 meters below.
"We just looked at it and thought: This is a jewel," Giustra, 59, said in an interview at his downtown Vancouver office, where a George Rodrigue blue dog painting hangs at the entrance. The plan is to use Los Filos to build "a major gold producer over the next two, three, four years," he says. "Unless the world changes dramatically, I think we'll pull it off."
US Mint:
June 1st was the release date for the Mint's annual American Eagle 1-ounce gold Uncirculated coin (17EH), which will be available from noon Eastern time. The Uncirculated and Proof AGEs are collector versions of the official U.S. Mint American Eagle gold bullion coins, differing with respect to finish and mintmark (which the bullion strike lacks). Each 22-karat (0.9127 fine) gold Uncirculated coin, denominated $50, is enclosed in a clear capsule housed in a blue, Mint-branded box, and comes with a certificate of authenticity.
Auto inventory highest since November 2007/ZeroHedge:
Detroit Three auto sales at about 12.8MM units, below the 13.1MM selling pace of April. Ford Says Its Fleet Sales to Fall 15% in June Toyota sales were down .5% last month.
As we await all US car makers to report May auto sales, we remind readers that when we discussed last month's disappointing monthly car sales report, which badly missing expectations showing the fourth consecutive month of declining auto sales – the first time this has happened since July 2009 – we noted what may be the biggest concern for the auto industry: inventory days continued to trend higher as OEMs push product on to dealer lots even though sale-through to end customers has seemingly stalled. Of note, we highlighted GM, one of the few OEMs to actually disclose dealer inventories in monthly sales releases, which reported that April inventories increased to 100 days (935,758 vehicles) from 98 days at the end of March and just 71 days (681,402 vehicles) in April 2016. Indicatively, analysts say an overall inventory level of 60 to 70 days is healthy. 100 is not.
Pete's corner:
The World's Largest Floating Solar Power Plant Just Went Online in China/DigitalTrends.com:
Pete:
China has announced that the largest floating photovoltaic (PV) facility on earth has finally been completed and connected to the local power grid. Long reviled for its carbon emission record, this is the Chinese government's latest achievement in its ongoing effort to lead the world in renewable energy adoption. Located in the city of Huainan in the Anhui province, the 40-megawatt facility was created by PV inverter manufacturer Sungrow Power Supply Co. Ironically, the floating grid itself was constructed over a flooded former coal-mining region.
Government of Canada to develop a national zero-emissions vehicle ZEV strategy by 2018/Electriccarsreport.com:
The Government of Canada is moving forward with provincial and territorial partners, industry and stakeholders, to develop a national strategy to increase the number of zero-emission vehicle ZEV on Canadian roads by 2018.
Transportation accounts for about 24 percent of Canada's emissions, mostly from cars and trucks. ZEV, which includes battery electric, plug-in hybrid, and hydrogen fuel cell vehicles, offers the potential to significantly reduce greenhouse gas emissions from the light-duty vehicle sector. Canada is also uniquely placed to take advantage of the opportunities associated with the advanced technology driving this evolution – including innovation, R&D, and talent – to create a high-quality middle class.
Copper recyclers-scrappers/Bloomberg:
Pacific Investment Management Co. has a message for investors: It's time to stop taking the markets for granted. Investors have become too complacent and monetary, fiscal, trade and geopolitical risks abound, Pimco's Richard Clarida, Andrew Balls and Dan Ivascyn said in a report issued Wednesday. There's a 70 percent chance of a recession in the next five years, they said. "We believe that many market participants today are too relaxed, that medium-term risks are building and that investors should consider using cyclical rallies to build cash to deploy when markets eventually correct — and possibly overshoot — as risks are repriced," the executives said in Pimco's annual "Secular Outlook" for the next three to five years.
Last year's show was a very good and I think the best booth was the Argent Group. They had a great selection of metals as well as some very unusual products. Open to the public from 10-7PM.
Friday trivia answer:
An average American car contains about 55 pounds of copper wiring. An electric car has three times as much mostly thanks to their rotors, and here's how those miles of wire disappear in an engine bay.
—
DISCLAIMER: This article expresses my own ideas and opinions. Any information I have shared are from sources that I believe to be reliable and accurate. I did not receive any financial compensation in writing this post, nor do I own any shares in any company I've mentioned. I encourage any reader to do their own diligent research first before making any investment decisions.