Is Canada really violating trade commitments with U.S.?
Is the new policy a violation of trade commitments between the U.S. and Canada?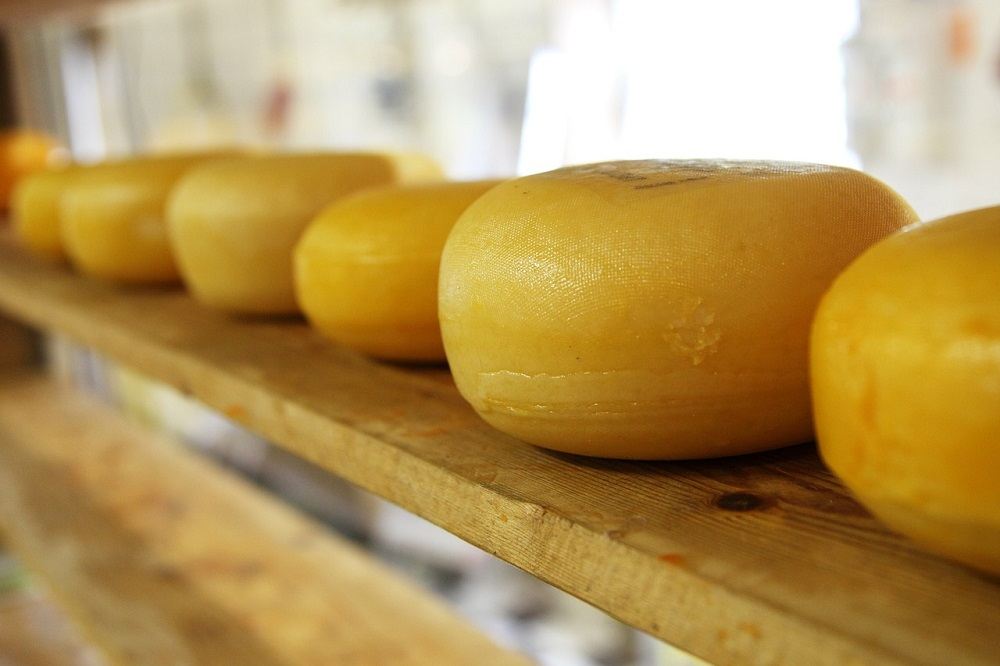 Canada implemented a policy providing incentives for processors to utilize domestic supplies of certain dairy products rather than the U.S. supplies.
Within the last ten years, milk prices have been very low with prices falling to levels not seen for 21 years. There have also been record high milk prices. There certainly has been no shortage of volatility. Changes in supply and demand will have a substantial impact on milk prices. Generally, this volatility does not translate directly to milk prices in the store. Prices change, but not quite as much as seen on the farm level. Cheese and other dairy products may rise and fall a bit more closely with the strength or weakness of the market.
Even with the price volatility that dairy farmers experience from year to year, they continue to provide a high-quality product for consumers both domestically and internationally. There is no lack of dairy products in the grocery store, convenience store or restaurants that we patronize. Per capita consumption of cheese continues to rise as there are many varieties of foods that contain cheese. The health benefit of cheese makes it a staple food of a healthy diet. There are many varieties of cheese that satisfy the palate of nearly everyone.
As demand increases so does milk production as well as cheese production. Dairy farmers rise to the challenge when milk prices are profitable and demand is strong. It may take awhile due to the inability of a cow to turn milk production on or off depending on the need. The lactation cycle of a dairy cow is very important. The goal is to keep the cow healthy after a calf is born and milk production increases. A healthy cow and healthy diet with maximum feed consumption will improve the milk production cycle of a cow and thereby improve the profitability of that cow. If there is anything that hinders this lactation curve, it will result in lower overall milk production of the cow during that year. Thus a lower milk price many times does not slow milk production very much as farmers strive to keep their animals healthy and profitable. Yet, the result of this may mean an oversupply of milk to the marketplace.
That is what the industry is facing at the present time. Demand domestically is doing well with international demand steadily coming back from the slow pace of 2015. In fact, the value of U.S. dairy exports in February posted a 21-month high of $438.4 million. This was a gain of 14% from a year ago. This certainly is good news for the industry. However, butter and cheese inventory continue to grow despite increasing demand. Recently, there has been a development in the export market that may temporarily impact the market and it certainly is impacting some farmers. Canada implemented a new policy providing incentives for processors to utilize domestic supplies of certain dairy products rather than reaching out to the U.S. for supplies. This is apparently a violation of trade commitments between the U.S. and Canada according to the North American Free Trade Agreement (NAFTA).
Two U.S. companies have been hit hard as their Canadian customers ceased purchasing ultrafiltered milk which is an ingredient used to increase protein content in cheese and yogurt Grassland Dairy Products Inc. in Greenwood, Wisconsin and Cayuga Milk Ingredients in Auburn, New York have lost a substantial amount of business. Grassland is reducing milk intakes on May 1st by one million pounds of milk per day while Cayuga lost 30% of their overall business. This is devastating as these companies had to notify some of their patrons that they would not be taking their milk after the end of April.
This certainly is devastating enough, but this devastation is compounded by the difficulty of finding another milk plant that can take them on as a patron. Many other plants are running at capacity and cannot take any more milk leaving dairy farmers scrambling to find a home for their milk and maintain their businesses and livelihood. It will be interesting to see how the government is going to deal with this situation. This is an example of unexpected things that can have a significant impact on individual farmers and the industry as a whole. It also shows the importance of providing excellent quality dairy products and the importance of the export market. This is important not only to the dairy industry but all areas of industry in the U.S.
—
DISCLAIMER: This article expresses my own ideas and opinions. Any information I have shared are from sources that I believe to be reliable and accurate. I did not receive any financial compensation in writing this post, nor do I own any shares in any company I've mentioned. I encourage any reader to do their own diligent research first before making any investment decisions.