Billionaire Carlos Slim leads Mexico rebuilding after quake
Billionaire Carlos Slim, Coca-Cola and Facebook have pledged monetary donations to help rebuild Mexico City.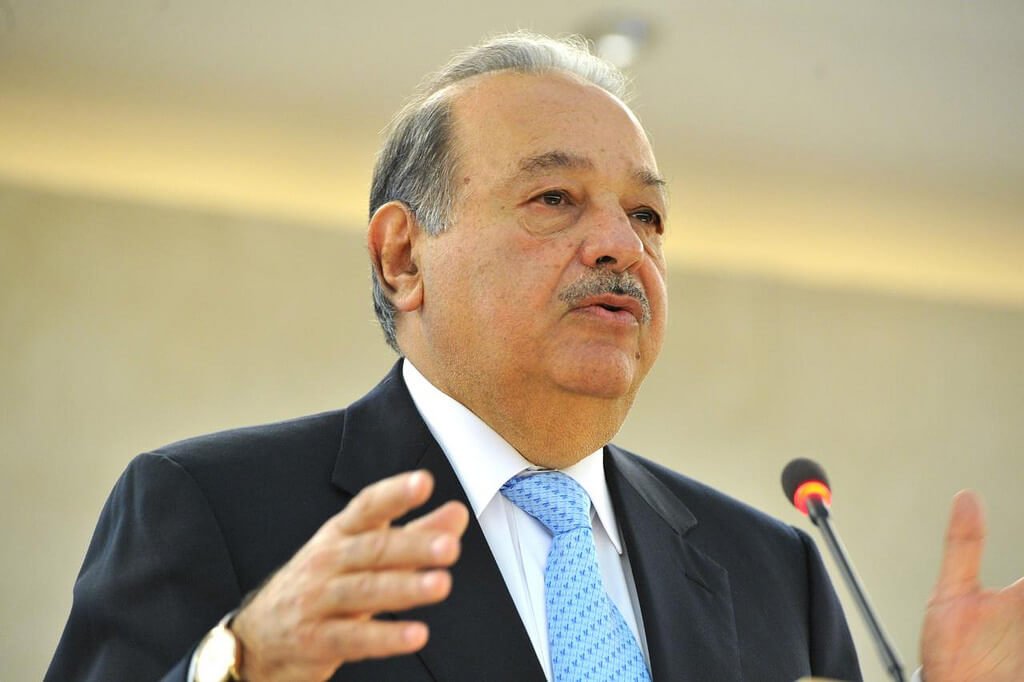 Billionaire Carlos Slim has donated millions to help rebuild Mexico but critics are questioning his motives.
Mexico City is still reeling from the effects of a massive earthquake which left the country devastated and torn. The nation clearly needs help. According to Forbes, this prompted billionaire business tycoon Carlos Slim to donate $110 million at first. However, a fundraiser which collected $21.1 million from 217,000 people who contributed was eventually matched by Slim and increased it five times to reach $130 million.
Telecom companies owned by Slim such as Telmex and Telcel have also waived fees for calls, text messages and data. Those who want to donate can send their money through texts.
Mexico City Mayor Miguel Angel Mancera revealed a real estate developers group is tasked to rebuild the buildings in the city. Impulsora del Desarrollo y el Empleo en America Latina is part of the real estate developers group and its vice-chairman and executive officer is Carlos Slim's nephew, Alfonso Salem Slim. The real estate industry in Mexico City was poised for a breakout months prior to the earthquake. Experts have predicted would double from $11 billion in 2017 to $22 billion in 2018.
Mexico's quakes
Mexico City is no stranger to strong earthquakes. Back in 1985, a devastating earthquake struck and flattened 400 buildings and damaged another 3,000. The fatalities reached 5,000. As a result, the new buildings were constructed to withstand the occasional tremors that hit the city. That belief crumbled when the deadly September 19 quake hit. Buildings which initially withstood the onslaught broke down minutes after residents returned after deeming it safe.
New buildings that were damaged are going to be inspected by the government for using substandard materials. Initial estimates of the damage revealed about $906 million is needed for rehabilitation efforts. The Southern States of Oaxaca and Chiapas were damaged heavily from the ordeal. Mexican President Pena Nieto called for residents to stay calm. "The priority at this moment is to keep rescuing people who are still trapped and to give medical attention to the injured people," he added.
So far, the tally from the government resulted in 7,649 properties were damaged. This led some experts to believe that real estate industry in some areas such as Roma and Condesa could suffer. Living in these areas are considered hip for the millennials but they are also highly vulnerable to earthquakes due to the unstable foundation.
President Donald Trump expressed his message to Mexico in a tweet. Trump, last month, suspended the Deferred Action for Childhood Arrivals (DACA) which allowed children which entered the country illegally to become safe from deportation under the administration of former president Barack Obama. Slim naturally opposed the decision as he had been critical of Trump's immigration policies in the past. His foundation pledged to help Mexicans living in the U.S. to apply for citizenship and pay for naturalization fees.
Coca-Cola donated $4.3 million while Google, AT&T, Apple, and Facebook have pledged $1 million each to help Mexico City. Mark Zuckerberg has been coordinating with UNICEF and the Mexican Red Cross. "Thanks to everyone in our community who's doing their part to help people recover. #FuerzaMéxico," he posted on his Facebook account.
(Featured image by UN Geneva via Flickr. CC BY-NC-ND 2.0)