The TopRanked.io Weekly Digest: What's Hot in Affiliate Marketing [Week 21]
With car prices predicted to tank, there's an opportunity for affiliates to cash in big. To learn how, all you gotta do is read on. And while we're at it, we'll also teach you a little trick to make bank next time a big company gets hacked, before finally digging into Sam Altaman's secrets to success (because, let's face it, the kid's had some mild success). Curious? Then you know what to do!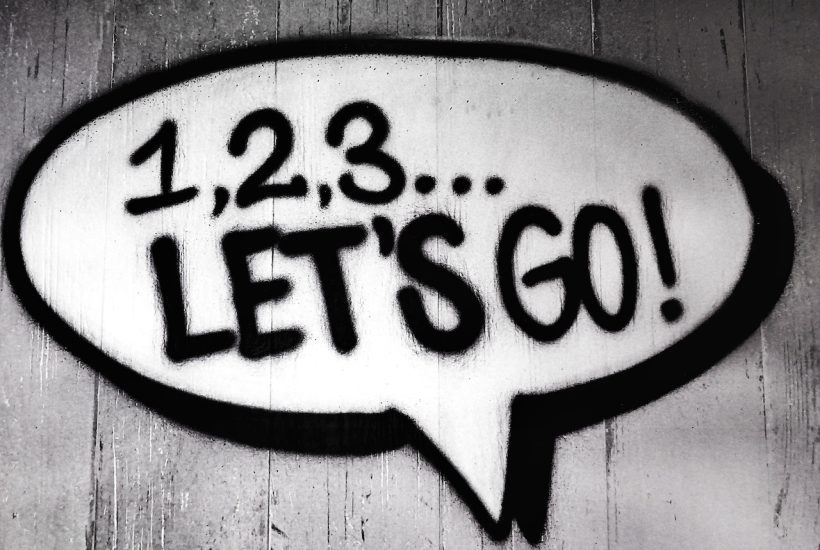 Quick Disclosure: We're about to tell you how carVertical is a great service to promote to used car buyers. And we really mean it. Just know that if you click on a carVertical link, we may earn a small commission. Your choice.
In the world of marketing, we differentiate between the horizontal and the vertical.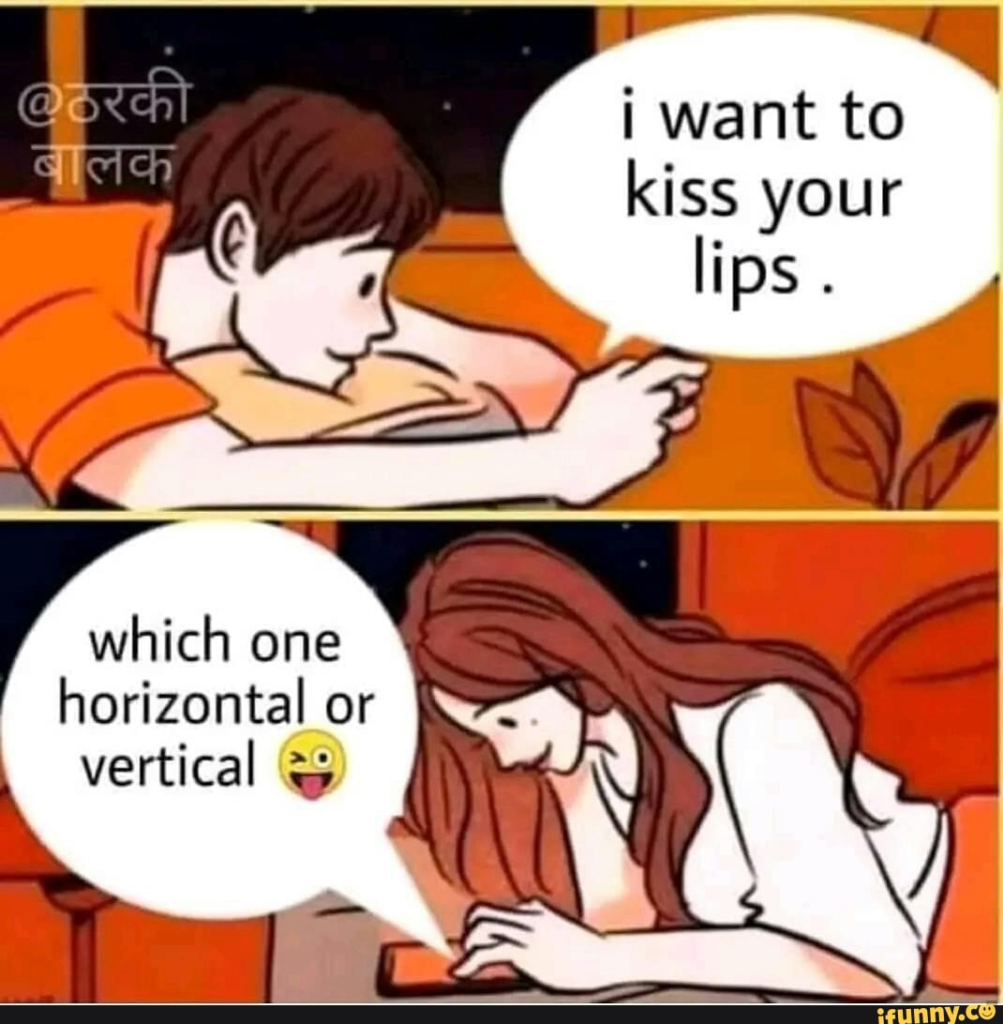 Specifically, horizontal and vertical markets.
To illustrate the concept, a horizontal market is when a single vendor caters to a broad range of buyers.
For example, if the local fishmonger sells to restaurants, home cooks, pet food companies, and winemakers (yeah, there's fish in your wine), and also acts as a stand-in for Sea World, we'd call that a horizontal market.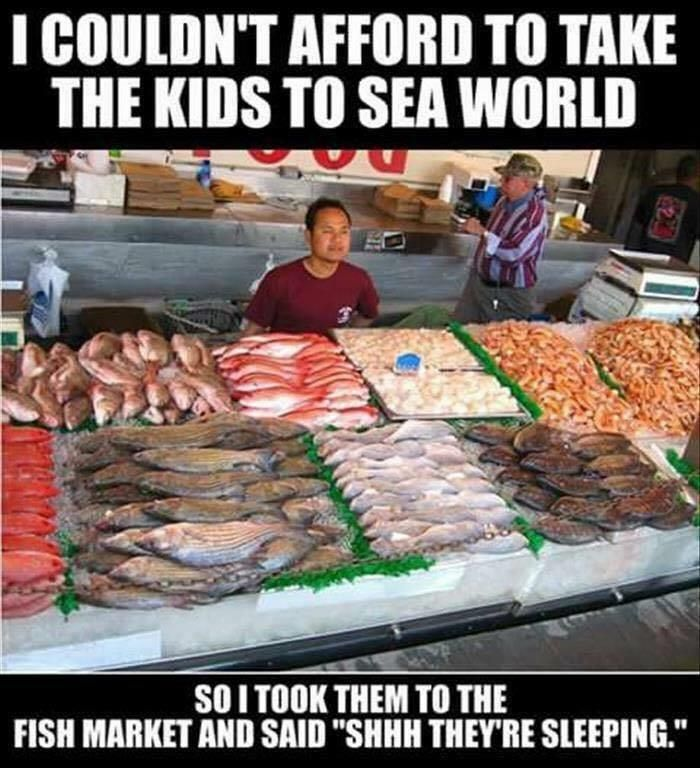 At first, horizontal markets look like fun. What's not to love about having more people to sell to?
But here's the thing — chasing them isn't always the best idea. Trying to please everyone rarely works out as well as you hope.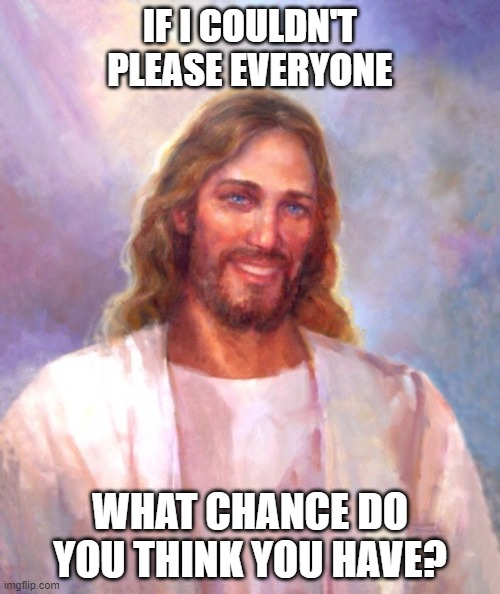 That's why new affiliates are often advised to niche down. To pick a vertical and really chase it hard.
And while this is simple enough in theory, what happens if you want to promote in what is technically a horizontal niche like cars?
Topranked.io Affiliate Program of the Week — carVertical
Alright, so carVertical won't solve your "how to find a vertical market in a horizontal market like cars" dilemma. But, when you do (hint: narrow your focus to something more specific, like long-haired hippies looking for Combi Vans), carVertical will be just the program you need to start monetizing.
Here's why.

What Even Is carVertical?
With the carVertical name being as cryptic as it is, we should probably start by explaining what carVertical does.
Fortunately, this part is easy. carVertical provides detailed vehicle history reports to buyers of used cars. Basically, they dig up everything they can find about a car, from law enforcement reports to insurance claims and official garages, and compile this all into a report.
Once they have this information, carVertical then sells this to used car buyers at between $15.99 to $29.99 a pop. The exact price depends on how many reports they pay for up front.
Why Would I Want to Promote Car Vertical?
As for why you want to promote carVertical, there are two answers to that.
The first is simple — they pay you for it. More precisely, you get 4€ for every report sold to one of your referrals.
As for the second — remember what we said about horizontal and vertical markets? Well, cars are a horizontal market. But that doesn't mean vertical markets don't exist within it.
As an example, let's say you run a blog for expectant mothers. Then why not throw carVertical into your monetization mix with some "How to Buy a Car" articles? I mean, growing families and a sudden need for a bigger car usually go hand in hand.
The same applies if you run a blog for seniors. Give them some content about how to purchase a senior-friendly car. Bingo, don't forget the carVertical report.
Basically, everyone's looking for a car at some stage in their life, no matter who they are.

What Else Would You Like to Know About carVertical?
To cover the rest of the details you need as quickly as possible, here are the basics:
Payments: carVertical pay on the 15th of each month. Minimum 50€ balance required.
Commission cap: There is none. Earn whatever you want.
Subaffiliates: You can also promote carVertical to other affiliates. Get 5% of whatever they earn.
carVertical Support: Dedicated account manager, post affiliate pro backend, heaps of pro-level promo material. Basically, carVertical gives you everything you need to succeed.
Hopefully, that should cover most of what you need to know. But, if it doesn't, then head on over to TopRanked.io to check out our detailed carVertical affiliate program review.
Ready to Join carVertical Now?
As a recap, carVertical gives you:
4€ commission per carVertical report sold
Unlimited earnings
Top affiliate support
So, if you're ready to start promoting carVertical to your niche, then all that's left to do is head here to sign up.

News Takeaways
Weee… Big Line Go Down
Anyone who's wanted to buy a car since the whole Covid-19 thing kicked into action has probably been hit with more than the usual sticker shock. So much so, in fact, that just a month ago, CNN Business reported, "This Is One of the Worst Times to Buy a Car in Decades."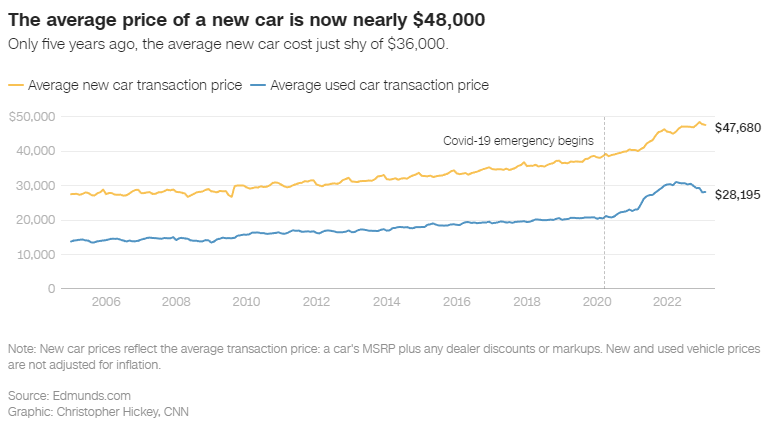 Of course, inflation and chip shortages have played a role in this.
But there have also been numerous occasions where car companies have also gone on the record saying they're intentionally keeping supplies constrained. For those who can remember their econ 101, this little supply/demand act has an obvious effect on prices.
In any case, whether it be natural market forces or an intentional conspiracy, prices have gone up. And while this is theoretically good for car companies, rising interest rates are starting to take their toll on sales.
The net result of these high prices + high interest rates is that car dealership lots are filling up fast. This has analysts predicting that new car production will outstrip demand by 6% this year.
Ultimately, this should result in a massive price war as dealers attempt to move the glut. The same analysts cited above say this should kick in during the second half of this year. Naturally, that average price line should then start to go down.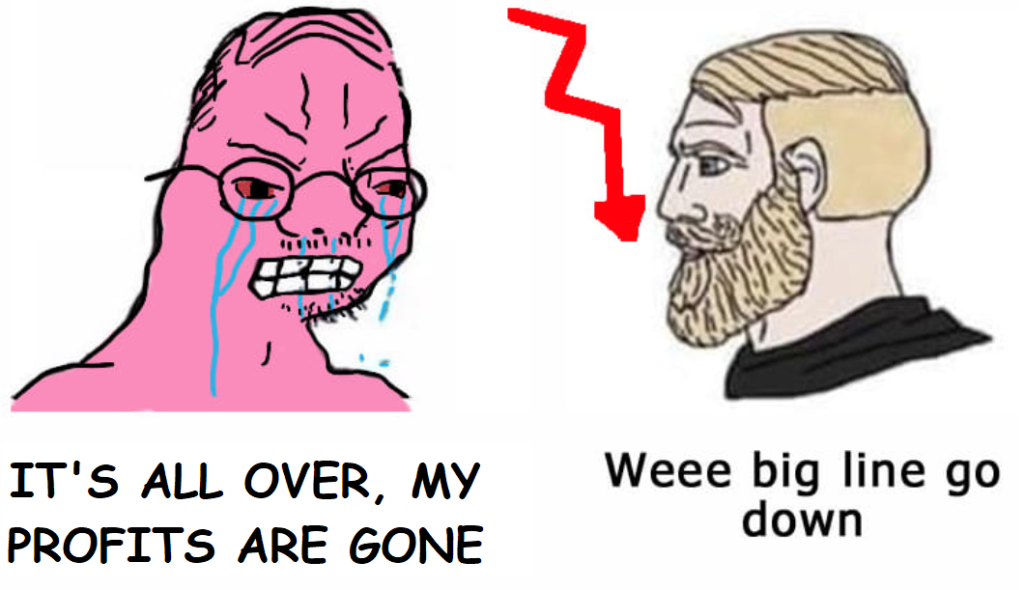 As for how drastic the price cuts will be remains to be seen. But, with the second-hand market being less liable to artificial manipulation, we've already seen some big drops since the start of this year.
Presumably, new car prices will follow a similar trend. And when they do, it will only exacerbate the downward spiral in used car prices once buying new becomes a whole lot more attractive again.
Takeaway
Combine falling prices with more cars on the market, and the likely effect will be a whole lot more cars will be changing hands later this year. Both new and used.
And when this happens, services like carVertical will get a whole lot busier. The only real unknown here is who'll be referring new clients to them… will it be you?

Also, if you're in the market for a car, maybe hold off for a few months…
Here's Why You Should Stop Recycling (Your Password)
Cast your mind back to November last year, and you might remember reports about a massive DraftKings hack. At the time, there were tens of thousands of users getting locked out of their accounts and having their funds drained.
Now the latest update is that the FBI has identified an 18-year-old kid (Joseph Garrison) from Wisconsin as being behind the attack. The US Attorney's Office has pressed charges.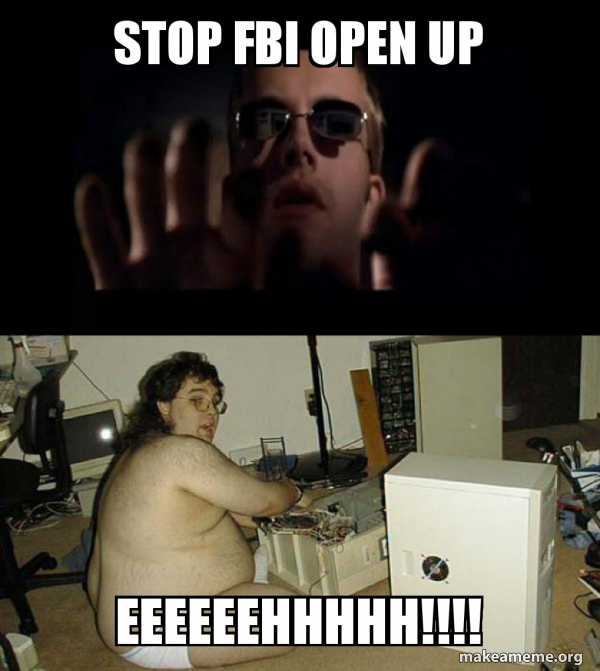 In a statement that could have come straight out of a Senate Committee hearing, FBI Assistant Director in Charge Michael J Driscoll said that "Garrison attained unauthorized access to victim accounts using a sophisticated cyber-breaching attack to steal hundreds of thousands of dollars."
Unfortunately, when I looked up what a "sophisticated cyber-breaching attack" was, I couldn't find anything. Luckily, US Attorney Damian Williams was a little more precise in his communications and identified it as a "credential stuffing attack," which is exactly what DraftKings alleged at the time.
As to what a "credential stuffing attack" is, that turns out to be nothing more sophisticated than reusing leaked username/password combos from one site to gain access to another site. So really, the most sophisticated element of the attack was that the attacker predicted that people reuse the same password everywhere.
Takeaway 1 — A PSA
First, a PSA — if you're still in the "I'll just use the same password everywhere" camp, it might be time to stop with that. Even if you think you have a reA11y_ToUgh_P@55worD!, that doesn't mean every site you use it at stores it securely.
It also doesn't change the fact that credentials get leaked every day. And once they're leaked, just about anyone can go and buy your username and password for a buck worth of crypto on the "dark web."
Now, I know. Remembering passwords is difficult. And we all know that using Post-it notes usually isn't the best idea.
But there is an easier way — just use a password manager. If you have no idea where to start here, might I suggest you take a peek at our LastPass affiliate program review?
Takeaway 2 — The Affiliate Bits
With the PSA out of the way, now for the affiliate part.
Yes, there are affiliate opportunities here.
The first opportunity comes from people abandoning "hacked" services (assuming you're in an online services niche like sports betting). The idea here would be to look at companies that have been hacked in your niche, see what customers complain about, and then target those customers with an alternative.
Preferably, this alternative would have a link containing your affiliate code.
For example, in the article I linked about the DraftKings hack, we see a bunch of customers saying they're going to abandon DraftKings… "As soon as this is over, I'm withdrawing everything!"
Now pay attention to what they're complaining about. Is it customer service? Is it the lack of security? In the DraftKings case, the lack of customer service was a common thread… "I just can't do business with a company that doesn't have a clear customer service hotline."
Now we have our intel, create some content targeting that pain point. Here's an example someone else prepared earlier.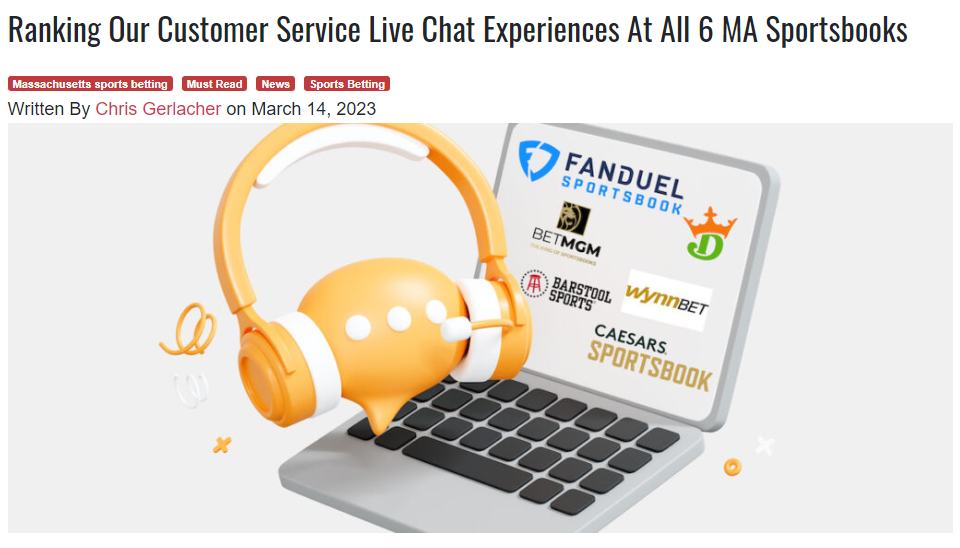 As for the second opportunity, that should be evident if you were paying attention before. Remember how we linked you to our LastPass affiliate program review?
Yep, that's right. There are affiliate programs for online security tools. And, if you're in the business of promoting online services (SaaS, sportsbooks, etc…), then there's a chance you might be able to ice your monetization cake with a few online security tools as a cross-sell.
Of course, this shouldn't really be your bread and butter. It doesn't really make sense to go all-in on something like LastPass if the rest of your site is about sports betting.
But, with that said, it also surely won't hurt to at least try sticking a "how to protect your sports betting account" article into the "you might also like" suggestions if you've got any sort of sportsbook traffic. If you nab the odd conversion here and there, then hey, what's not to like?
Closing Thought
Sam Altman's been getting a lot of coverage lately. From quotes about whether he thinks AI will all work out to his little digs at Google, the man is literally everywhere.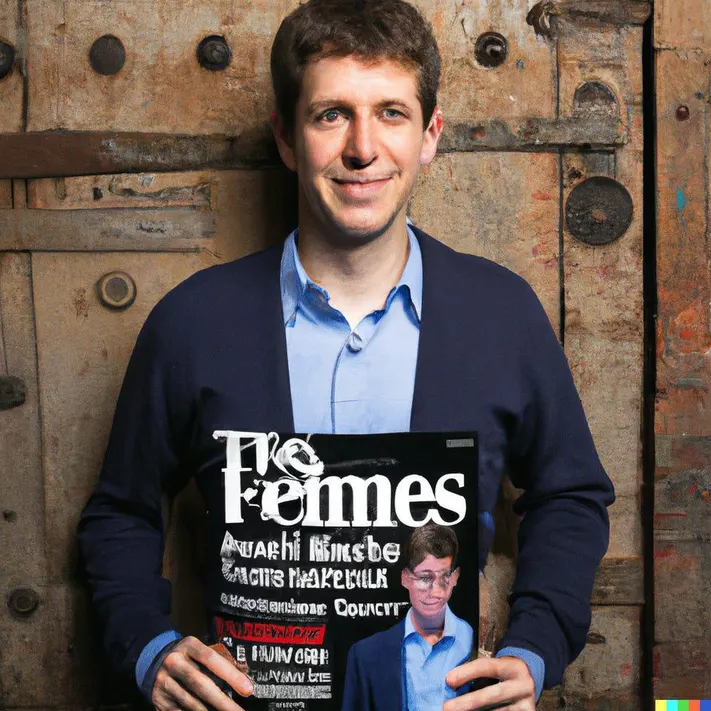 But while everyone's worrying about what he's got to say about AI, has anyone stopped to wonder what he's got to say about success?
I mean, the kids had at least some success… hasn't he? So what are his secrets?
Well, turns out, he wrote about them some time ago. So here they are:
Compound yourself: Don't get bogged down with 'linear opportunities'. In other words, apply yourself to things where the reward outsizes your inputs.
Have almost too much self-belief: Be confident… just don't be overconfident.
Learn to think independently: This has a lot in common with #1 in Mark Manson's success tips we posted a couple of weeks back.
Get good at "sales": Especially if you're in the business of selling things.
Make it easy to take risks: Look for small bets you can make where you lose 1x if you're wrong but make 100x if it works.
Focus: Apparently, it's a "force multiplier."
Work hard: Duh
Be Bold: Be prepared to go against the grain and have total commitment to what you're doing.
Be willful: Being determined and sticking things out in the face of adversity and rejection will eventually pay off.
Be hard to compete with: Give people a reason to believe in you, not the next guy.
Build a network: Think we covered this last week.
You get rich by owning things: Yep, owning stuff makes you money.
Be internally driven: How else are you gonna be willful, bold, and work hard?
Of course, this has been greatly distilled down from the original post on his blog. So, if you want to get a little more detail on these points, I suggest you head there.
But if you don't want to read it all, I should probably add one little precision to #12. If it's not already obvious, owning stuff only makes you rich if that stuff also makes you money. So think businesses, real estate, stocks, etc. That little car hobby of yours probably doesn't count… unless you're buying and selling vintage cars.
And if you are, then might I suggest carVertical?

__
(Featured image by SevenStorm JUHASZIMRUS via Pexels)
DISCLAIMER: This article was written by a third party contributor and does not reflect the opinion of Born2Invest, its management, staff or its associates. Please review our disclaimer for more information.
This article may include forward-looking statements. These forward-looking statements generally are identified by the words "believe," "project," "estimate," "become," "plan," "will," and similar expressions, including with regards to potential earnings in the Empire Flippers affiliate program. These forward-looking statements involve known and unknown risks as well as uncertainties, including those discussed in the following cautionary statements and elsewhere in this article and on this site. Although the Company may believe that its expectations are based on reasonable assumptions, the actual results that the Company may achieve may differ materially from any forward-looking statements, which reflect the opinions of the management of the Company only as of the date hereof. Additionally, please make sure to read these important disclosures.