CEO Spotlight: AirAsia's Tony Fernandes
Tony Fernandes is the head of AirAsia, one of the world's best budget airlines.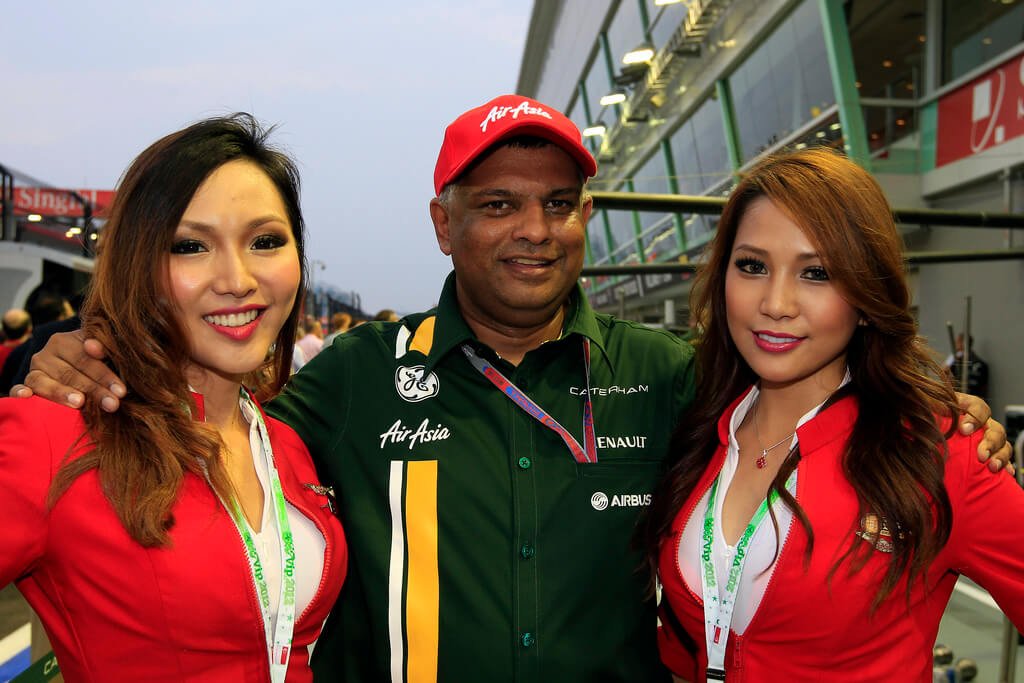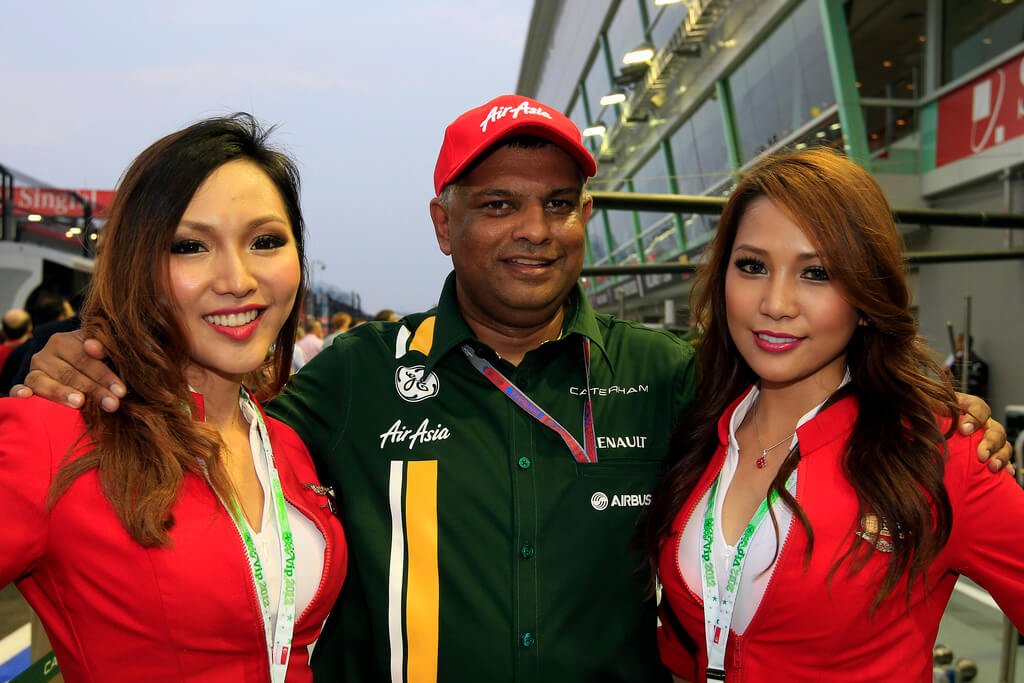 Tony Fernandes is credited for turning AirAsia into one of the world's best budget airlines. It was not easy at first but his leadership and vision helped AirAsia become what it is today.
Who is Tony Fernandes?
Tony Fernandes was born in Born in Kuala Lumpur in 1964 and went to study at the London School of Economics and graduated with a degree in accounting.
He started his career as an auditor at Virgin Atlantic and then became a financial controller at Virgin Records in London. He then returned to Malaysia and held the position of SouthEast Asian regional vice-president for Warner Music Group from 1992 to 2001. He then left Warner Music and purchased AirAsia in 2001.
Fernandes is a recipient of Honor of the Commander of the Order of the British Empire by Her Majesty Queen Elizabeth II, Fast Company's World's Most Creative People in Business in 2011 and CNBC's Travel Business Leader Award.
His net worth is estimated at $345 million, making him one of the wealthiest man in Malaysia today. He is divorced and has two children.
Leading AirAsia
Before Fernandes' takeover of the company, AirAsia was not making money. It was owned by the government-owned DRB-HICOM and was also buried in debt worth $11 million. He acquired AirAsia for just RM 1 or only 25 US cents and became its CEO. Under his leadership, AirAsia became profitable in just two years.
His links to Virgin Atlantic and Virgin Records and close ties with Richard Branson fueled his rebranding visions in AirAsia. When he took over, the airline only had two jets and 250 employees. Now, AirAsia has 220 planes and employs 20,000 people. It also services 65 million passengers per year. Moreover, the airline has been named world's top budget airline for eight years in a row. Together with Branson, they launched the AirAsia X.
AirAsia reported $1.5 billion in earnings last year in e-commerce alone. Clearly, it has grown far from the once struggling company it was once. Fernandes believed in the powers of social media to market his business online and in the end, he reaped the fruits of his vision.
Fernandes also likes to spend time with his employees and put himself in their shoes. In June, he volunteered to collect rubbish aboard a packed AirAsia flight to celebrate the World Cabin Crew Day. The move was loved by the public, and the video of him collecting trash was viewed more than 200,000 times already.
Challenges faced
AirAsia had no money when Fernandes took over. He shared that he did not think far ahead, only until the next week, because of lack of funds. He thanks the internet for solving their money woes. Online booking enabled AirAsia to get funds after customers booked their flights.
The industry suffered when SARS broke out in 2002. Instead of backing down, Fernandes ordered his staff to exert more effort in advertising when no one else did it. They brought the prices down which ultimately lured the travelers back.
In 2014, the fatal tragedy of Flight QZ8501 which left 162 people on board a flight from Surabaya to Singapore dead was considered one of the lowest point of AirAsia.
Philanthropy and other business activities
Aside from managing AirAsia, he is also into sports. Fernandes acquired the football club Queens Park Rangers in 2011. He also owns a Formula One racing team called Caterham.
Fernandes debunked rumors he is ready to retire but admits the company is in a good position even if he decides to walk away. Part of his plans is to launch One AirAsia, which will consolidate various AirAsia associates across the SouthEast Asia. Currently, Malaysia-listed AirAsia Bhd owns the company and foreign investors are barred to become its owners. With One AirAsia, it will allow and encourage foreign investors to become a part of the carrier's regional growth.
Upon learning that one of AirAsia employees lost their home after Typhoon Yolanda plowed through Tacloban City, Philippines, Fernandes helped the employee rebuild the house. He also once gave his staff 263 Chopard watches, which accumulated to five million ringgit, as Christmas bonus after serving the company for a decade. Also, the AirAsia Foundation has been supporting the social enterprise from the Philippines called Rags2Riches, which is a non-governmental organization that helps underprivileged children with artistic inclinations to transform ordinary scrap into high-fashion bags and other items.
With all his success, Fernandes believes luck played a part of it. "Sometimes when you're optimistic, good luck finds you. Does that kind of make sense? No doubt I was born lucky. And I suppose my mother would always say to me, 'Be nice to people, it will always come back to you'," he said in an article from The Straits Times.
(Featured image by CaterhamF1 via Flickr. CC BY-NC-ND 2.0)