CEO Spotlight: Inditex's Pablo Isla
Pablo Isla's vast knowledge in top-level management helped turn things around in Inditex.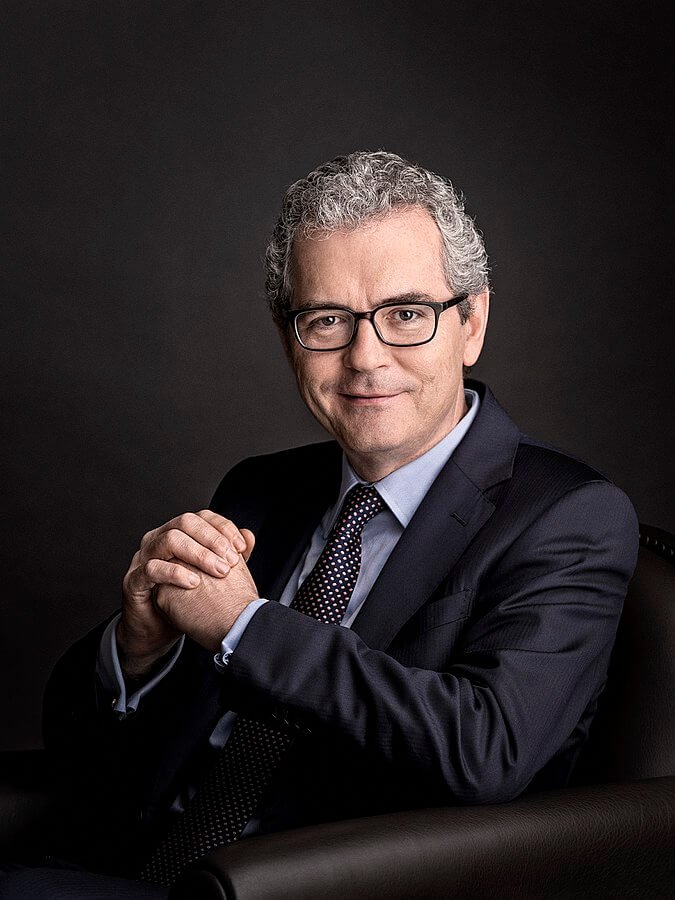 Pablo Isla heads the world's largest fashion retailer Inditex which handles the world famous Zara brand. He scored the top spot in Harvard Business Review's 100 best-performing CEOs in the world for 2017.
Brief background
Pablo Isla's whole name is Pablo Isla Álvarez de Tejera. Born on 22 January 1964, Isla is a Spanish businessman and state lawyer. He earned his law degree at the Complutense University of Madrid in 1987.
He started his career at the Spanish Ministry of Transports, Tourism, and Communications in 1988.  From 1992 to 1996, he spent his time as the General Manager of the Legal Services Department of Banco Popular. He has also been part of the National Heritage Department of the Treasury Ministry, Banco Popular Español, Boards of Directors of Logista and Red Eléctrica Corporación S.A. in leadership positions, among others.
Isla is responsible for design, manufacture, distribution, sales and organizational structure at Inditex. The numerous stores all over the world help Inditex to design, manufacture and deliver product in from scratch in as early as three weeks.  He was also included in the top CEO list from Barron's from 2012-2013.
HBR's top CEO in the world list
According to MR Mag, Harvard Business Review's EIC Adi Ignatius says they considered CEOs who are consistent in delivering strong financial performance on a long-term basis. Last year, Isla placed third on the list. Since taking over in 2005, Pablo has been able to expand its market and increase the brands it is managing to eight (Zara, Pull&Bear, Massimo Dutti, Bershka, Stradivarius, Oysho, Zara Home, Uterqüe). Today, the company has established its presence in 93 countries with 7,300 stores around the world.
The revised standards put Inditex at the top due to its strong environmental, social, and governance (ESG) performance. Amazon's Jeff Bezos dropped from number one to number 87 when ESG became an integral part of the deliberations for top CEO considerations. Isla was ranked 14th in 2014.
Leadership at Inditex
Under his management, Inditex registered an 11.5 percent increase in revenue for the first six months of 2017, totaling $14 billion. Per Fashion United, Inditex credits strong local support from August to September 2017 for the 12 percent sales increase in online and offline platforms.
Buoyed by the group's strong performance, Isla suggests that value creation is the key to their success. "Strength and sustainability of the company's integrated offline-online store model, which year after year continues to demonstrate its ability to deliver growth, while emphasising the creation of value for society and the environment, as evidenced by the notable creation of jobs, particularly in Spain, thanks to the headquarters effect," he added.
While traditional brick-and-mortar stores are closing down in the U.S. due to increased pressure from online shopping and lesser foot traffic in malls, it seems that Inditex has got it figured out. The group was able to hire additional 11,043 positions this past year.
The aggressive expansion strategy clearly worked. Zara opened in Mumbai, India, Pull&Bear launched in Paris and Bershka changed its address to Rue de Rivoli. All eight brands under Inditex opened stores in Mexico in June.
Sustainability efforts
Isla stresses the importance of sustainability in their efforts. He revealed that by 2020, all toxic chemicals from their supply chain will be eliminated. The CEO already put innovations in place to make it happen. As Fashion Network reports, the group plans to meet the target savings of 40 percent of water consumption and 20 percent energy consumption in the next three years. The rest of the stores are expected to adhere to the guidelines in the same timeframe as well.
Inditex's pre-commit is only 15 percent in advance, compared to rival retailers which allot 60 percent of their production. The rest is sourced from feedbacks of customers and staff. In this way, Inditex has been able to stay in tune with what the customers want and need.
Pablo wants Inditex to make short and long-term strategies so that global happenings such as Brexit will not affect their sales and expansion plans in the U.K. Moreover, Inditex is a known supporter of having a diverse workforce. It employs people coming from 99 nationalities and speaking 45 different languages.
In order to achieve greater heights next year, Isla is hoping to elevate customer experience by introducing faster and more convenient payment methods such as mobile payments. Social media is also a big part of Inditex's success after having 85 million followers across all their platforms.   
(Featured image by CarlosVentura1 via Wikimedia Commons. CC BY-SA 4.0)