CEO Spotlight: Unilever's Paul Polman
Paul Polman has led one of the world's biggest multinational consumer brands with strong vision and values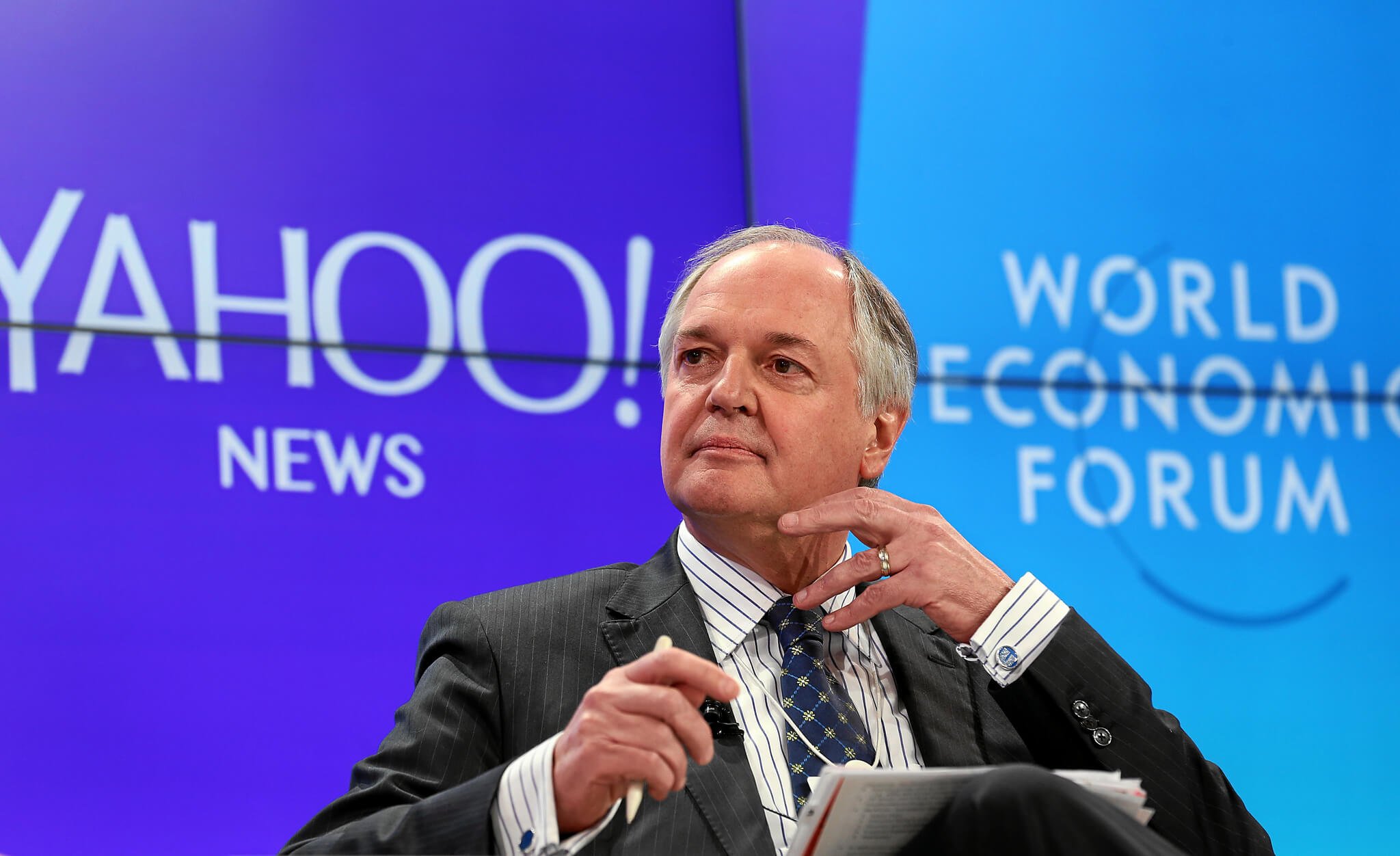 Through his leadership at Unilever, CEO Paul Polman tries to address important global issues such as food waste, climate change, and poverty. 
Brief background
Polman was born July 11, 1956, in the Dutch city of Enschede. His full name is Paulus Gerardus Josephus Maria Polman and his father worked as a tire company executive while his mother worked as a school teacher.
He earned his bachelor's degree in Business Administration at the University of Groningen. Polman later pursued graduate studies at the University of Cincinnati where he received his MA in Economics and an MBA in Finance and International Marketing. Polman is now married with three sons.
Leadership at Unilever
Polman has been Unilever's CEO since 2009. Part of his vision was increasing the company's revenue and lessening its environmental footprint. He made it a mission to not just improve employment numbers, but as well as implement sustainable manufacturing.
Managing a multinational consumers group is no easy task. With popular brands such as Sunsilk shampoo, Axe deodorants, Persil laundry tablets and Magnum ice cream, Unilever has a daily reach of 2.5 billion people and a total revenue of €52.7 billion by the end of 2016.
There is also the infamous $143 billion failed takeover bid by the Kraft Heinz and Brazilian investor-led 3G Capital in February last year. Polman turned down the offer because he believes the deal would not suit their business model and vision.
Warren Buffett's Berkshire Hathaway is among the largest stakeholders of Kraft Heinz. He clarified that the offer was not an attempt at a hostile takeover but may have been misconstrued that way. The billionaire further said that they had "the utmost respect for the culture, strategy, and leadership of Unilever."
As for Polman's leadership heroes, he names the volunteers fighting Ebola virus and those helping the deaf and blind people. He explains that he is inspired that they dedicate their lives for a greater purpose. 
Unsurprisingly, the 61-year-old CEO took a voluntary 20 percent pay cut in 2016. Polman claims he is embarrassed by his large pay and would gladly work for free. He took home a total of €10.4 million in 2015 but only received €8.4 million two years ago.
Sustainability efforts
When it comes to sustainability, Polman walks the talk. He is a member of the Global Board of Directors of Financing Capitalism for the Long-Term and Coalition for Inclusive Capitalism Project. Polman is also a member of the UN Global Compact, chairman of the World Business Council for Sustainable Development, European Resource Efficiency Platform Working Group and co-founder of the Dutch Sustainable Growth Coalition.
The reports he released about sustainability include "Better Business, Better World" and "Measuring the economic impact of short-termism." Both papers showed the effect of long-term mindset and sustainability in job creation, profit generation, and market capitalization. He also wants companies to embrace sustainability as not only a way to save the planet but also as an opportunity for business growth.
 Among the products released by Unilever which conform to their sustainability goals are Comfort One Rinse, Ben & Jerry's Save our Swirled, Lifebuoy Total 10 Handwash, Dove Body Wash and Sure Compressed Aerosol Deodorant. These innovative products address issues such as climate change, diseases due to not washing hands, less water consumption and fewer carbon emissions.
Search for Polman's successor
Unilever is looking for Polman's successor but it will not be easy. He has stated he intends to remain in his position throughout this year but the company is grooming other leaders to succeed him such as Nitin Paranjpe, Alan Jope, and Dave Lewis.
Whoever succeeds Polman has big shoes to fill. In 2014, Polman received the David Rockefeller Bridging Leadership award – Synergos, Rainforest Alliance Lifetime Achievement Award and Enactus Entrepreneurial Spirit Award. He was the Wall Street Journal/CNBC European Business Leader of the year in 2003. He was also hailed the Investor Magazine CEO of the year for three consecutive years (2010-2012).
Moreover, he was given the Award for Responsible Capitalism and INSEAD Business Leader for the World Award in 2012. He is ranked number 20 in the 2017 World's Greatest Leaders list of Fortune. Unilever also made it to the Fortune's list of the World's Most Admired Companies Top 50 All-Stars, ranking number 38 last year.
Aside from leading the consumer industry with sustainability as its anchor, Polman also serves as chairman of Perkins School for the Blind International Advisory Board and President of the Kilimanjaro Blind Trust.
(Featured image by Monika Flueckiger via Flickr. CC BY-NC-SA 2.0)