CES 2017: AI, internet of things and 5G will rise
The main draws of the highly-anticipated Consumer Electronics Show or CES 2017 will be artificial intelligence (AI), internet of things and 5G.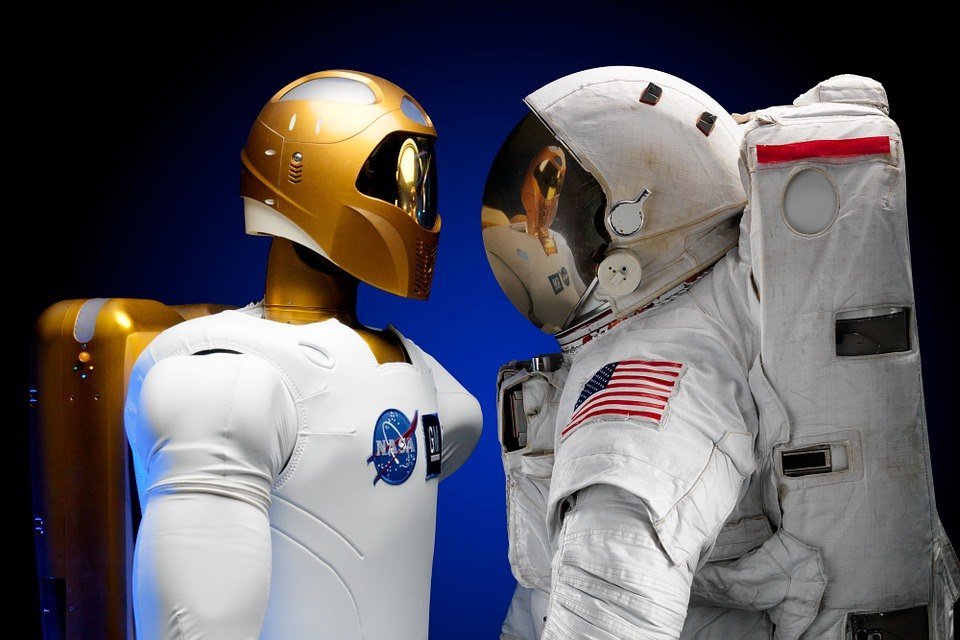 The more fantastic promises of science-fiction just might see fruition in the CES 2017, based on what the latest media reports are telling us.
While a passenger-driven, commercial trip to Mars may not be making the list of your friendly travel booking site anytime soon, the next year will see the advent of caregiving, human-looking robots, smart appliances that 'talk" to one another, and a lighting-fast internet speed that would make movie-binging and Big Data transfer a breeze.
The Mirror, among other news agencies, has stoked the dreams of the geek, tech buff, and your average net-wired-gadget users alike. It just announced that the main draws of the highly-anticipated Consumer Electronics Show or CES 2017 in Las Vegas next week will be artificial intelligence (AI) and 5G.
That is saying a lot as the annual electronic-and-digital festival will be showing off the latest innovations from the industry leaders. Cutting-edge video games, plasma TV, smartwatches, virtual reality equipment, and digital personalized assistants will be on display.
5G network
RCR Wireless says that though still in development, the pushing of boundaries that 5G represents cannot help but happen because almost everyone on the planet is screaming for more speed. It's not just the gamers or the movie-and-TV-series addicts who want to access their online recreation at the soonest time possible.
5G can accelerate the development of driverless cars, virtual classrooms, and the birth of nascent cottage industries in developing countries. The carriers who have the means to pioneer this technology are currently experimenting with 28 to 33 GHZ frequencies.
AI revolution
While bipedal robots that function like human secretaries have captured the imagination of many, Venture Beat says that the evolution of AI will be far more radical, and yet far more helpful. Siri will look like a child compared to more advanced forms that will hold personalized, detailed conversations with their owners. Drones can help farmers survey their lands as the weather in order to strategize their next planting and harvesting efforts. 
AI can make health care more cohesive and organized, with integrated medical records giving physicians greater insight on how to treat their patients. Robotics is becoming an important tool in hospitals which are using them to perform surgery.
Internet of things
Weaving all these wonders together is the internet of things (IoT). CES 2017 may shed more light on this ecosystem that interlinks machines powered by Big Data. It uses information on their owners' behavior and profile to make their working lives more comfortable. 5G speed can transmit information about the security of a house as scanned by its smart security systems to the homeowners who are holding a meeting at the other side of town.
On the way home, their virtual assistant can remind them about the season tickets they have to book online for their little boy, or the bouquet of flowers the husband should be picking up in time for his wife's birthday. The AI in their self-driving cars will then plot the smoothest, least congested pathway to the nearest flower store. Parents can use their smartphones to order their child's favorite pizza to be delivered home, at the same time of their arrival.
In this wonderfully wired world of tomorrow, the seamless, uninterrupted, and joyous experience of the internet is non-negotiable. The hyper-speed of 5G and the vast intelligence available to the nearest AI can still be held hostage by infrastructural limitations like power outages, poor internet receptivity, and the absence of adequate cell structure sites.
There is nothing as frustrating—or possibly damaging—as having an important call with a client cut in the middle of a conversation because the car the user is traveling on has suddenly crossed into an area that is literally a dead zone.
Connectivity aids
Accessories that are as equally smart as the devices they support are the tools that can come in handy. The network extender can jack up cell signals that are weakening or dying to their the maximum reception strength. This plug-and-play device is portable—no need of lengthy cables for it to function. 
5BARz International (OTCQB:  BARZ), the company responsible for the network extender, also has another handy connectivity product. Its 5BARz ROVR Wi-Fi router not only extends its Wi-Fi capabilities to many users in its vicinity. It also has power backup features in case of a power disruption. ROVR users can also experience the smart home lifestyle, as the Wi-Fi router also serves a hub for the internet of things.
The future is now here. It's time to prepare for it.
—
This article may include forward-looking statements. These forward-looking statements generally are identified by the words "believe," "project," "estimate," "become," "plan," "will," and similar expressions. These forward-looking statements involve known and unknown risks as well as uncertainties, including those discussed in the following cautionary statements and elsewhere in this article and on this site. Although the Company may believe that its expectations are based on reasonable assumptions, the actual results that the Company may achieve may differ materially from any forward-looking statements, which reflect the opinions of the management of the Company only as of the date hereof. Additionally, please make sure to read these important disclosures.