Clean technology market trends hint at the next big opportunity
Investors looking to expand their portfolio might want to consider clean technology stocks.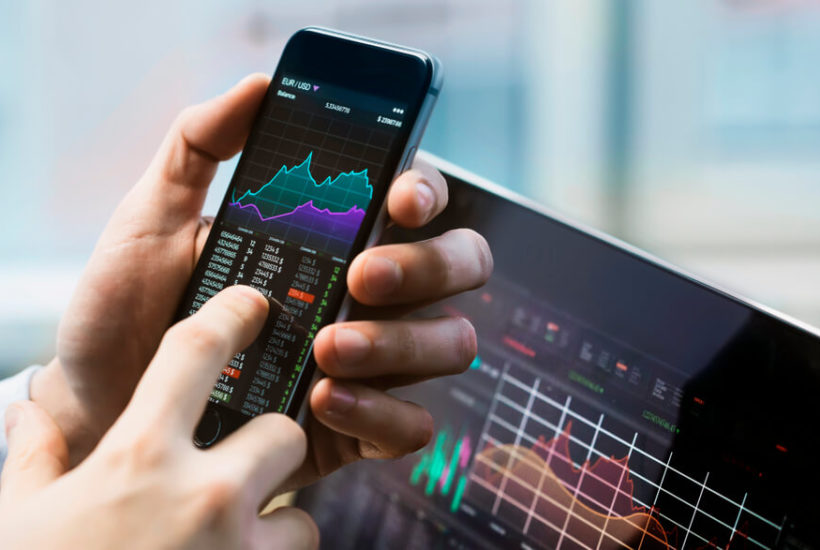 Investors always want to try their luck with something new. They don't leave stones unturned just to find that new opportunity in the stock market.
A wise investor, however, doesn't just dive into whatever is the hottest stock in the market. Instead, he or she observes market trends, the flow of capitals into a specific sector or industry, and most importantly whether the hot stock carries with it a worldwide opportunity. All these could possibly be found with clean technology stocks.
What is clean technology?
The term "clean technology" can be used interchangeably with cleantech, and green technology or green tech. These terms are used to classify a group of technologies that promote sustainability, efficient use of renewable energy, and any technology that reduces or ideally reverse the impact of climate change. Clean technology may be in the form of solar power, wind power, water energy, or clean coal technology among others. 
Demand for clean technology is estimated to grow by more than 25 percent until 2040, according to the World Energy Outlook 2018 report from the International Energy Agency. To meet the demand, investments in new energy supply should reach more than $2 trillion a year, according to IEA.
Investments in clean technology
The money flowing into renewable energy went beyond the $200 billion-threshold in 2017, according to data from the Global Trends in Renewable Energy Investment 2018. 2018 saw new investments of about $279.8 billion and related transactions to as much as $393.8 billion.
From 2004, global investments in solar and wind power amounted to as much as $2.9 trillion. By 2017, solar energy accumulated $161 billion worth of investments while wind energy received $107 billion new investments.
Emerging economies exceed developed nations in clean technology investments
Investments in clean technology are pouring in from the U.S., Brazil, Americas, Europe, Middle East & Africa, China, and India. However, the most remarkable amount of money spent in cleantech was the one that came from China.
Bloomberg reported that China accounted for as much as $26.7 billion of all investments made in the third quarter of 2018. This was driven primarily by the initial public offering by the electric vehicle manufacturer, NIO. The company's IPO was so powerful that it was enough to boost the global public market investments during the quarter to an increase of 120 percent or $3.1 billion.
For the whole of 2017, China still led the pact with its $126.6 billion. Together with India and Brazil, their total contributions of $144 billion in 2017 exceeded the investments coming from the developed markets.
In developed countries, Canada and South Korea contributed $2.7 billion and $2.1 billion respectively. In term of growth, Australia had the strongest showing at 147 percent or a record of $8.5 billion. The United States, meanwhile, suffered an investment decline from $10.1 billion in 2016 to merely $8.9 billion in 2017.
What clean technology stocks to invest on for 2019?
Clean technology stocks are practically listed in major stock exchanges all over the world or manage by the biggest exchange-traded funds. Companies range from those which manufacture generators for solar and wind power. Suppliers for these companies are most likely publicly traded as well. Even companies that produce, create and sell LED light bulbs, electric cars, and automobile batteries are also most possibly listed in stock exchanges.
 For one, the Invesco Global Clean Energy ETF provides investors with more than 100 clean energy stocks. The Toronto Stock Exchange and the TSX Venture Exchange is another option as it provides investors with more than 103 cleantech stocks and publicly traded renewable energy companies.
There are also those categorized as a mix of actively and passively managed funds such as the Fidelity Select Environment and Alternative Energy Portfolio, the New Alternatives Fund, and the Calvert Global Energy Solutions Fund.
Meanwhile, 2019 opens with strong activities seen in Brookfield Renewable Partners which engages in the business of hydroelectric power with some wind, solar, and storage; NextEra Energy which is involved in natural gas, nuclear, and storage services; Cheniere Energy which provides Liquified natural gas, and First Solar which manufactures solar panels.
Investors who are planning to enrich their portfolio with clean technology stocks will be surprised to find out that there are thousands of options available. Those who are looking for lucrative investments, clean technology stocks may just be the best option available.
(Featured image by Bro Crock via Shutterstock)