6 clever ways to add tech to your business
There's a multitude of benefits when entrepreneurs add tech to their businesses. Here's how it can boost your business.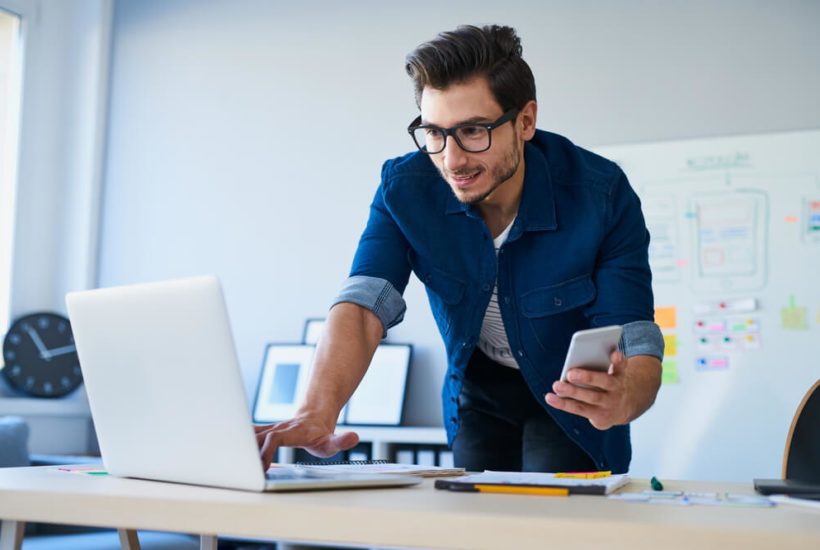 Integrating technology in your business can save you money and make your processes more efficient. Technology is also changing the way we conduct business. For instance, going digital and paperless has become a rising trend, which has contributed to environmental change for a more sustainable future. Here are six ways to innovate your business through tech.
1. Create an app for your business
According to globalinitiative.com, apps have completely reshaped the way we view health, social interactions, business, and purchases. Many successful businesses have their own apps, where their products, services, and contact details are available.
While your company's app should be aesthetically pleasing, the design should also suit its purpose. If it's mainly for browsing products or services, the user interface should be simple, informative and straightforward. For example, it should include pertinent details about your items and must have a smooth checkout process.
If your app serves an informative bridge between you and your customers, feedback and requests should be made through it. Whatever its function, pay a professional developer to create your app to ensure good quality and smooth operations.
2. Add a mobile POS and inventory system
Technology has also changed the way we do payments and registries for goods and services. The traditional cash register, while still widely used, may be nearing the end of its lifespan with the rise of mobile POS systems such as Square POS.
Mobile POS systems eliminate the need for dedicated register staff. Instead, your employees can walk the sales floor and complete transactions right from a tablet or smartphone equipped with a card reader and POS software.
Additionally, the software can store all of your company's inventory data. This gives your employees easy access to product information they may need to answer any customer questions.
Needless to say, minimizing labor and reducing register maintenance costs will save time and money.
3. Add cloud storage and eliminate paper
Cloud storage can eliminate most of your business' paper needs by consolidating everything into an online storage space. Cloud storage is accessible, secure, and easy to update.
Not only will you eliminate those bulky filing cabinets, but you also won't need extra hard drives anymore. Cloud storage makes storing important documents and sharing or editing them efficient and simple.
Most cloud storage services offer a basic package as well as a business or premium plan for high volume. Forbes' list of the best cloud storage of 2019 can be found here.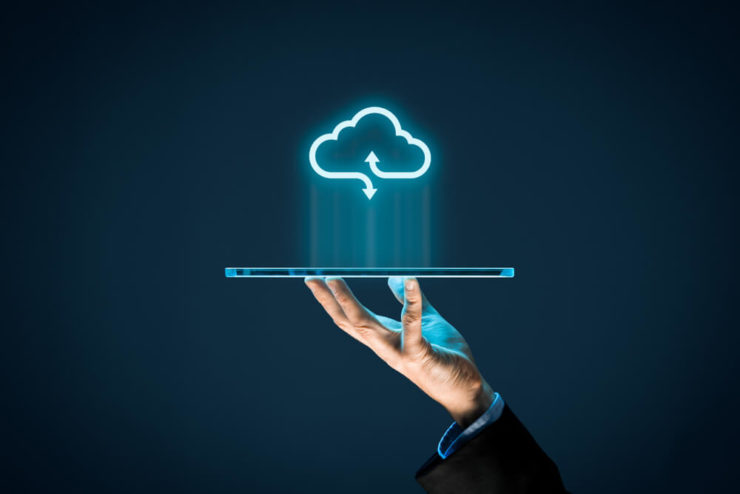 4. Use invoice generators
An invoice can be both aesthetically pleasing as well as pertinently detailed for transactions. Use a professional invoice generator to create stunning and functional invoices for your business.
Apart from customizable templates and options, invoice generators can come with payment software and notification system for your sent invoices. If they haven't been paid or are left unopened, you'll be notified so you can follow up with your customer.
Best of all, using this service means no more paper invoices, saving you money and excess paper waste.
5. Create a stunning website and social media presence
An effective website can help drive traffic and create buzz about your brand, and that is amplified through a strong social media marketing campaign.
Websites can technically be created by anyone — sites like Wix and WordPress have enabled individuals to make their own functional sites. But for the highest customization and value, hiring professional developers may still be the way to go.
Either way, a website should contain links to your social media accounts. You want your brand — its products, and all other pertinent information
— vailable to your customers no matter what social media sites they use.
Similarly, your social media accounts should link back to your website. A strong presence in these platforms makes your brand easily shareable, which essentially becomes free marketing. When your customers see something they like, they'll share it to a page or in a post, and every one of their friends sees it on the feed. This can multiply exponentially as enough people share the post, growing your organic reach and (hopefully) generating new customers. With billions of users, sites such as Facebook have unlimited potential for marketing your company.
6. Utilize team management software
Team management software can improve collaboration among team members by increasing communication and holding each person accountable for their part of the project.
This type of software provides a central hub where tasks can be assigned and updates can be given on a daily basis. It helps eliminate the need for clumsy chain emails or scheduling conference calls while ensuring that each team member performs the task they've been assigned.
Here is a list of the 15 best team management apps, put together by Small Biz Trends. While there are many team management apps out there, these offer the best interfaces and customization options.
Tech is ever changing
It's important to remember that what's trending and widely used this year may not endure until next year. So when adding tech to your business, make sure it's something you have a significant use for.
Keeping up to date can be costly. Thankfully, technology has come so far that many applications offer free or basic options, and additions, such as a mobile POS system, pay for themselves in just a few months theough all the costs they save you.
(Featured image by baranq via Shutterstock)