Crowdfunding alternatives in 2018
Venture capitalists, angel investors, bank loans or even friends and family are some crowdfunding alternatives for startup needing aid in their finances.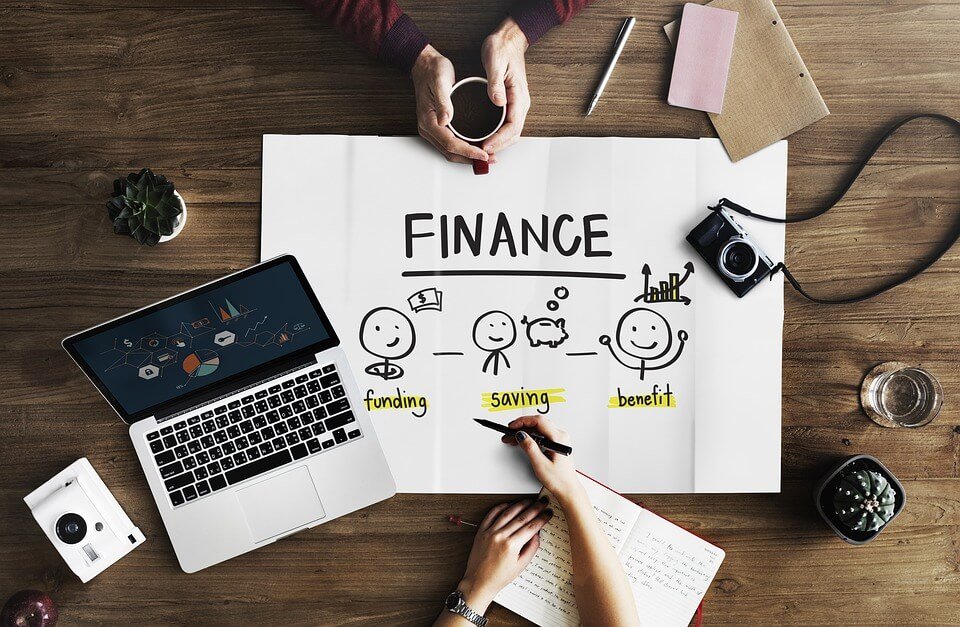 With each year passing, small businesses and startups have more options to finance their companies with. With a globally low-interest rate, there is a lot of money to go around and investors are hungry for new business ventures, so you could argue this is the best time in history to seek for financing.
A plethora of anything in life can have an adverse effect, and in this case, I have witnessed a lot of young businesses going down the wrong route. This is why I thought it would be important to briefly discuss the options and which companies are most suitable for each type of funding.
"Classic" crowdfunding
"Classic" crowdfunding a la Kickstarter i.e. a presale of a product is definitely a great way of getting funding without getting head over heels in debt or giving away equity. I don't know many companies which would not have gone down this route of financing if it was available to them. The thing is that the companies which are going to benefit from it are the ones who are actually creating products, having a working prototype and can adhere to the strict timelines demanded by such platforms.
Grants
Grants (government issued) are normally very entrepreneur-friendly. The goal of grants is to supply cheap, or sometimes even free, financing to support local businesses. If you are eligible for a grant in your area, there is no reason for you not to take one. The only thing you need to keep in mind is that, in most countries across the globe, a grant application may take a long time and an even longer time to get a reply.
Angel investors
Angel investors are my personal favorites for raising money for both startups and operational small business which are in cash flow deficiency. The only trick is to find a good angel investor who has added value to your business. Once he or she has an interest in your (mutual) success, he or she can take you places, rather than just providing financing. Angel investors also have deep pockets so if needed, they can always provide more funds for the business in very short timelines. The disadvantage of angel investors, as you have probably seen in Shark Tank, is that they are very savvy and merciless. They will take as much equity as they think they are deserved and can prove to be very difficult partners to work with (so choose your angel investor carefully).
VC investors
VC investors are almost the same thing as angel investors with the main difference being that they are normally more thorough and bureaucratic. These VC funds are managing people's money, and as such, they show extra care in comparison to angel investors, who manage their own funds.
Equity crowdfunding
Equity crowdfunding is a great way to raise money for equity without having to spend energy on meeting with angel investors or VCs. You do have to go through a comprehensive due diligence process by the platform hosting the equity crowdfunding, but it's a one-off process to enable you to take on hundreds or thousands of mini-investors. You can also be a little looser on your valuation because it's a non-negotiable offer you're putting up. On the other hand, you will be paying additional equity or money to the platform, and you may end up with more headaches communicating with some dozens of less-than-proficient investors putting in relatively small sums. I would say that it is most suitable for startups that could only raise money in this fashion i.e. have been turned down by angels and VCs.
Bank loans
Bank loans are the standard way of raising capital. They are definitely not applicable to startup businesses because banks are looking to mitigate risks to the fullest, but they can be a great way for existing businesses with revenues to raise money. The downside here is that you have to come up with elaborate business plans and probably go through a long and tiring process to get your funds. Meanwhile, the biggest advantage is that, in today's low-interest environment, the interest rate is likely to be good.
Quick lenders
Quick lenders are online lenders who guarantee to review your application within a day or two, and supply funds instantly. They are quick, efficient, automated and high interest. This is why they are suitable for very short-term cash deficiencies you need to bridge over on an immediate basis and able to repay within months, and not suitable for long-term loans. As you can read on this SpotCap review, online lenders are very unlikely to accept new businesses or startups.
Friend and family
Friend and family are among the most classic options for entrepreneurs. You can pay in equity or repay gradually with a small interest. Due to the fact that your financiers are your friends and family, it is likely they will show a great sense of flexibility. It also comes with a price, a price I would personally not recommend paying—it has very high chances of causing a dent between you and your friends or family. The old saying says don't mix family and money? Well, it's 100% true.
I hope this quick overview has helped you get a feel for all the types of business financing currently available on the market and when and how to use them.