How the cryptocurrency market is evolving with technology
The cryptocurrency market is thriving with coins selling like hotcakes. Does this mean that cryptocurrency will soon replace fiat currencies?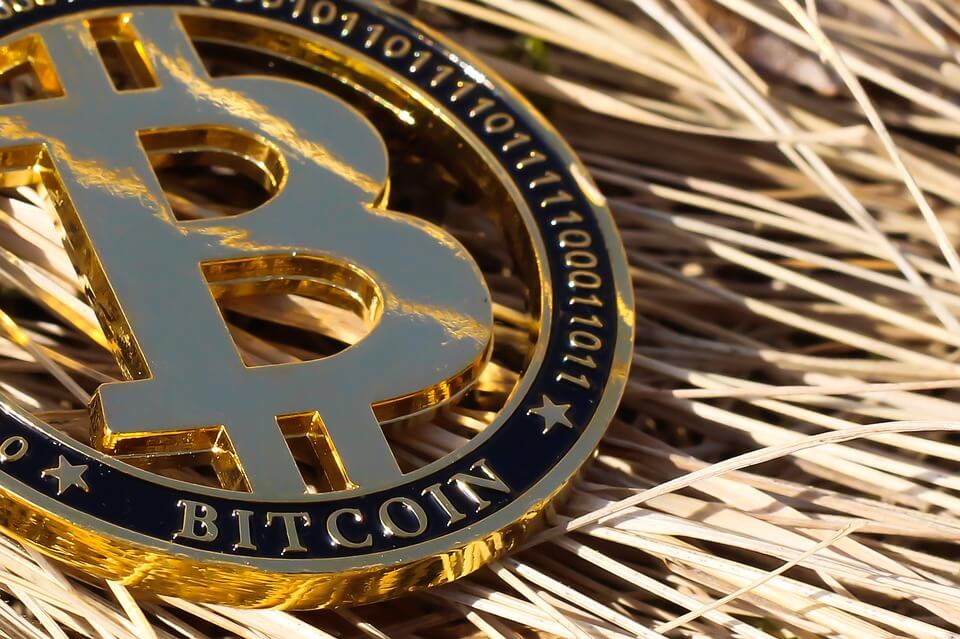 When Satoshi Nakamoto first imagined the idea of launching a digital currency about a decade ago, he probably never thought that he was at the very first stage of launching a multi-billion marketplace that could potentially replace fiat currencies as the preferred method of payments, trade and even a store of value.
Now, Bitcoin has emerged from obscurity and aggressively fused itself in the public domain—and in the process, it has sparked a cryptocurrency menace in the global financial markets. Today, startups are launching cryptocurrencies right, left and center, and this is not going to stop any time soon. Everything seems to revolve around making fund transfers quicker and cheaper, a concept that is seriously beginning to challenge the mainstream banking market.
The traditional global financial services sector's existence is under threat of becoming relatively obsolete as both the fintech industry and the disruptive force of the blockchain technology continue to warm themselves into the embrace of governments and the public in general.
However, as the impact of the blockchain technology continues to morph various markets, the evolution of some of its most popular applications like the cryptocurrency market will take place thereby requiring new and existing startups to adapt or risk becoming irrelevant.
As of this writing, there are more than 1,500 cryptocurrencies traded in various exchanges. Of these, only about 300 could claim to be popular among investors while only about a dozen are objectively popular. The likes of Bitcoin, which currently appears to be forming a support zone around the $7,500 to $8,000 range, are already popular not only in the crypto world but also in other disciplines.
Banks are beginning to embrace the use of Bitcoin and so are leading online retail platforms. Geographically, Bitcoin has traversed boundaries on both land and seas and can now be easily traded in markets as remote as those found in Africa, the Caribbean and the far East Asia. If you thought that perhaps buying Bitcoin in South Africa would be an alien phenomenon, now you can buy it in Nigerian Naira. That's how much its disruptive force has managed to influence different markets.
But this type of global growth does not come without a few hiccups. Some governments have already started raising red flags on Initial Coin Offerings (ICOs) citing potential cases of scams. They have warned prospective investors to be wary as there are dubious startups launching coins in the name of disrupting various markets only to end up running away with ICO investors' money.
There are also increasing cases of fraud in cryptocurrency trading with some quacks pausing as expert traders scheming money from investors by promising accretive returns on investments. A good example is the latest case in South Africa which saw investors, both South African and foreign lose more than $50 million worth of Bitcoin investments.
As such, we are increasingly seeing some governments taking stringent measures to try to regulate cryptocurrency trading in a bid to preventing the public from possible cases of extortion and fraud. This might put some breaks in the market's explosive growth. In addition, the volatility of cryptocurrencies is putting some potential investors off especially those that are value-orientated. However, some companies are already finding a way around that.
Over the last couple of years, we have witnessed the launch of several altcoins some of which are backed by real income assets. Some cryptocurrency startups have launched altcoins that are backed by gold, silver and even diamonds. Early this year, Venezuela announced that it was launching an oil-backed altcoin while Tiberius Group also announced a metals-backed coin dubbed T-Coin.
These are some of the cryptocurrencies that are entering the market because advances in technology have made it possible to tokenize just about anything. We even have some companies working on real estate-based altcoins, while another popular cryptocurrency SALT Lending was launched to disrupt the lending market.
When you look at the cryptocurrency market closely, it is beginning to mirror the internet boom of the 1990s, but this time, the disruptive force of blockchain technology is the main catalyst. Blockchain has become so powerful, such that the Bank of England, Bangladesh and China have initiated projects, which upon finalization, will disrupt the traditional banking system by introducing a faster, cheaper, and more efficient way of executing bulk transactions.
This clearly sets the cryptocurrency market on a path that could eventually see top cryptocurrencies replace fiat currencies.
Conclusion
In summary, Bitcoin and its counterparts may be getting all the plaudits but the disruptive force of blockchain technology is what will spearhead a revolutionary change in the world if it happens. Some countries have already adopted it in their voting systems while some educational institutions are using it for students' academic records.
In general, blockchain is being adopted in nearly every sector or every industry that exists and for those that have yet to experience its disruptive force, they could be next in line.
—
DISCLAIMER: This article expresses my own ideas and opinions. Any information I have shared are from sources that I believe to be reliable and accurate. I did not receive any financial compensation for writing this post, nor do I own any shares in any company I've mentioned. I encourage any reader to do their own diligent research first before making any investment decisions.