Cryptocurrency boom brings security threats outside the blockchain
Not disclosing any information about how much Bitcoin or Ethereum they carry can save their lives.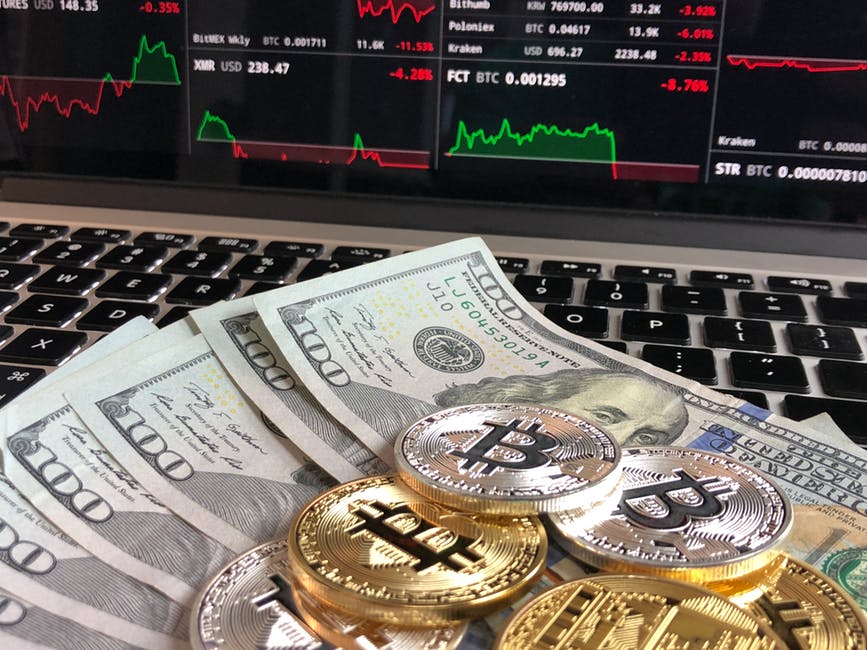 Those who have been investing in Bitcoin long before the price surge have made quite a fortune, but behind the riches are looming threats that go far beyond hacking. The lives of some crypto investors were put at stake last year, and since then, the world has seen just how dangerous it is to become "crypto-wealthy."
One of Russia's leading Bitcoin experts, Pavel Lerner, was kidnapped on December 26, just a few weeks shy of the Bitcoin price surge. He resurfaced on Dec. 29, three days after he was kidnapped by a group of masked men. Deutsche Welle reports that Lerner was released after the kidnappers were paid a million dollars in Bitcoin.
Lerner was targeted by the kidnappers most likely because of his expertise in blockchain technology and his position as head of EXMO—a cryptocurrency exchange that accepts US dollars, Euros and Russia's ruble.
In another crypto security case, 35-year-old Louis Meza was indicted for stealing $1.8 million worth of Ethereum by the New York County's District Attorney's Office. Surveillance footage shows Meza leaving the victim's apartment with a box containing hardware wallets that had the Ethereum. Meza reportedly knows that his victim had $1.8 million worth of Ethereum and that his crime was orchestrated.
In response to this harrowing account, cryptographer Ian Grigg tweets, "Never ever ask someone how much crypto they have, or what crypto they have." 
For those prospering in cryptocurrency, the best way to protect themselves is through discretion. Refusing to disclose exactly how much Bitcoin, Ethereum, or Ripple one owns goes a long way. Still, protecting ourselves and crypto assets are two completely different things. Some investors go to extreme lengths to protect their wallets from hackers.
Securing a cryptocurrency wallet
"Grumpynitis" takes a lot of precaution to protect his crypto assets, he says to Coindesk. As he would put it, he has become "quite paranoid."
Like most of the crypto rich, Grumpynitis takes extra steps in keeping his private keys safe. For him, this step was to embed an encrypted vault in an "innocent looking video," he shares on Reddit. As an extra precaution, he keeps the video in a cloud storage and a few off-site computers.
After a while, he decided to use a cryptocurrency hardware wallet, the Ledger Nano S. Compared to keeping keys in an encrypted file, hardware wallets don't expose any valuable data even when connected to a computer.
Being a security consultant for banks, he used his knowledge to further protect his new wallet. He generated a 24-word seed phrase that was divided over pieces of paper. These papers are then kept in safe places outside his home.
Although Grumpynitis' precautionary methods may seem too much for some, there's no doubt that he has prepared for the worst and mitigated a considerable amount of risk that comes with cryptocurrency investing. By keeping his wallet details securely hidden, he could maintain a low-profile in the crypto community as hackers and potential robbers have no idea of who he is.
The rise of crypto
Bitcoin prices rose to new heights mid-December last year as a single unit of the cryptocurrency reached a record $19,783.06 but dropped to $19,500 shortly after, Fortune reported. In January 2017, Bitcoin prices settled at $1,150 a piece.
Although the price of the leading currency has dwindled down to $7,000 after a stellar performance back in December, long-time investors like the Winklevoss twins have made a lot. They used the $65 million they won in a lawsuit against Mark Zuckerberg and Facebook back in 2011. At the time of the Winklevoss' investment, a Bitcoin was worth $120. Now, the price of a single unit sells for more than $7,000.
On the other hand, Ethereum is also gaining traction. Now priced at more than $800, the second-leading cryptocurrency was only worth $361.33 a piece back in November.
As cryptocurrencies go through radical growth, investors should implement tight security measures in order to avoid becoming easy targets for hackers and robbers. Their assets might not be the only ones in danger as their lives could also be in jeopardy if they get careless.