The decentralization of markets: Chasing the dream?
J.P. Morgan will be the first major bank to issue a crypto coin with its blockchain-based JPM Coin.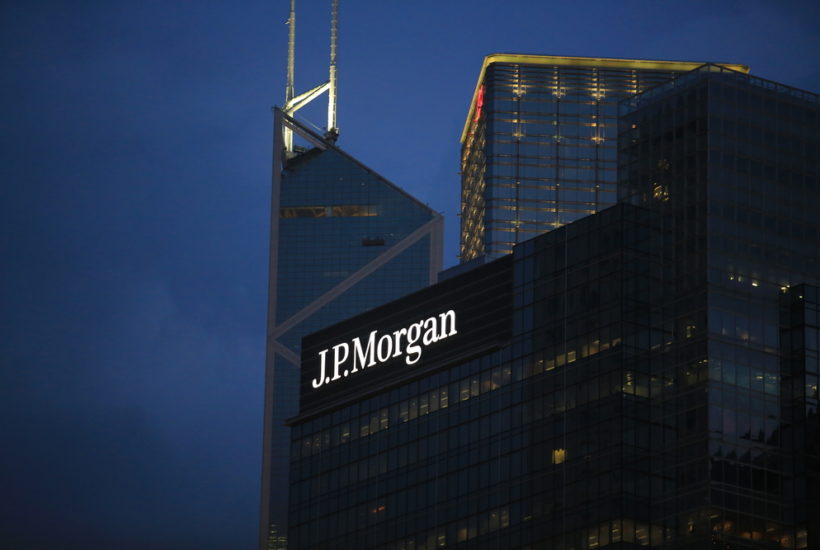 "Bitcoin will not survive."
"Bitcoin is going nowhere."
"Bitcoin is a fraud."
Those are all quotes from Jamie Dimon, CEO of J.P. Morgan, said in separate appearances or interviews since 2015. Today, he announced J.P. Morgan's own blockchain-based currency, JPM Coin, making it the first major bank to issue a coin.
Chasing the BTC
Despite the deep criticism, J.P. Morgan Chase will be the first major U.S bank to create its own cryptocurrency. As announced, the bank will start a trial in a few months by transforming a part of the $6 trillion the bank lends to corporations with JPM Coin.
A year earlier, Jamie Dimon has declared that any employee caught trading BTC would be fired for being "stupid." Then, earlier in 2018, Dimon publicly recognized that blockchain as technology has potential in the future of the global financial system. The bank has already released Quorum, a blockchain platform, which is used by numerous institutions to keep track of their financial data.
It's crystal clear that with this decision to launch its own cryptocurrency, J.P. Morgan is widening its horizons towards the direction of digital currencies. JPM coin will be redeemable 1:1 for US dollars.
The arguments on investments in coins based on blockchain, which is also tagged as an emergent disruptive technology, continue. However, it is somewhat accepted since it is currently the only chance to break the continued control of central banks and governments.
The road to integration for any technology can be long, and it is normal to see multiple boom-bust periods which are driven more by speculation than results. Similarly, blockchain, being so young, saw its performance fall because of issues with trust, scalability, and regulation. With time and critical acceptance by companies like NASDAQ, IBM, Goldman Sachs, JP Morgan Chase, Citi Bank, and more, Blockchain can act as a leading technology and reliable value storage in the near future.
Financial industry wheels like NASDAQ in support of crypto
Since 2018, seven cryptocurrency exchanges passed NASDAQ roster. This indicates that NASDAQ has shown a strong willingness to work with unusual clients belonging to the crypto space. For a few years now, NASDAQ has been investing in non-cryptocurrency applications of the blockchain technology. In 2015, Citi, Visa, and NASDAQ invested around $30 million in blockchain-based startup Chain.com which serves as an enterprise market.
NASDAQ CEO Adena Friedman, back in April 2018, in an interview with CNBC shared, "Certainly NASDAQ would consider becoming a crypto exchange over time"
"If we do look at it and say 'it's time, people are ready for a more regulated market,' for something that provides a fair experience for investors," Friedman added.
Friedman has been optimistic about blockchain and believes that is a "growing asset class." This positive support has encouraged plenty of crypto investments.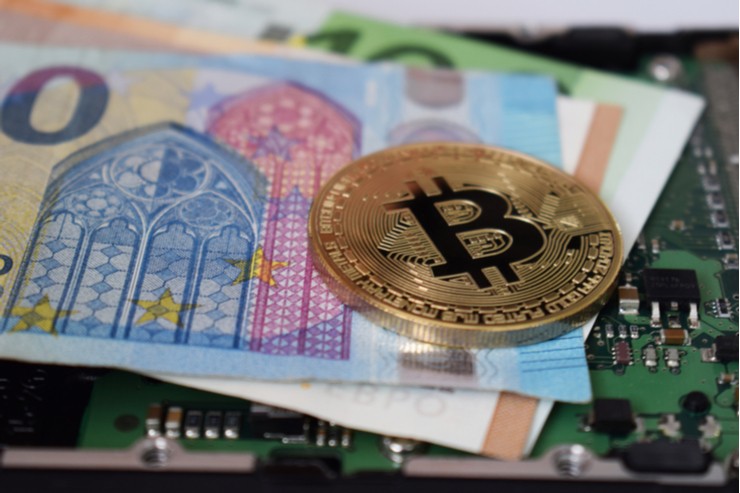 Crypto investments in 2019
The market cap of cryptocurrencies significantly increased since 2017. It was around $21 billion in March 2017, whereas at present it is over $120 billion. Huge, right?
Why? According to Blockchain Capital, 30 percent of millennials are eager to invest in Bitcoin with at least $1000 rather than buy regulated, rigid and ringed government bonds at the same price.
"Transparent statistics is the only attractive factor in blockchain legacy so far and with retail investors moving to more significant investment platforms like Roobee, the only factor binding this valuable interest of users is the equality in the range of profitability," says Sergey Azatyan, Roobee, Investment Partner.
In line with this, investing in tech companies enhancing crypto and blockchain capabilities seems to be on the uptrend. Microsoft (NYSE:MSFT) and its Azure cloud computing service is a promising interlink between cloud computing and blockchain. NASDAQ and AT&T have already implemented Azure, which is based on Ethereum blockchain. Instead of continuous dramatic rise and fall in crypto, Microsoft's stock has performed fairly well since 2018.
Fifty-one percent of blockchain market is retained by IBM and Microsoft together. In 2017, IBM has already launched a trade netting processor that tackles the overseas exchange transactions.
Along with Linux Foundation, IBM has designed and developed a Hyperledger Fabric that specializes in distributing and developing corporate blockchain solutions. These "pluggable implementations" will be available in the market soon for downloads.
According to a release by IBM, "Hyperledger Fabric has become the de-facto standard for enterprise blockchain platforms. It offers a unique approach to consensus that enables performance at scale while preserving privacy to deliver an interoperable network-of-networks."
Meanwhile, NASDAQ also recognized Overstock.com, Inc. as the first and foremost retailer in the USA to come out in full support of bitcoin-regulated payments.
On the other hand, Roobee, the "Uber" for investments, is widely recognized as the first blockchain investment platform developed solely for retail investors. Investment decisions taken on Roobee operate on an equality basis, meaning there are trusted investment instruments at one place. The investments are recorded on an unforgeable blockchain which proves its reality and transparency, further enduring user trust.
The crypto market is highly unregulated and is even speculative, thanks to the bitcoin price drama this year, but the market at present is highly valued at $120 billion.
Still, bitcoin volatility is likely to get worse, and the altcoins are slowly getting into their death cycles. This means that we can expect some more crypto funerals in 2019, so investors should be extra-cautious and vigilant when investing their money in the industry, throughout the year.
(Featured image by Lewis Tse Pui Lung via Shutterstock)
—
DISCLAIMER: This article expresses my own ideas and opinions. Any information I have shared are from sources that I believe to be reliable and accurate. I did not receive any financial compensation for writing this post, nor do I own any shares in any company I've mentioned. I encourage any reader to do their own diligent research first before making any investment decisions.