Destinations: Could Edinburgh be the next banker's paradise?
Edinburgh could be the world's next top destination for travelers and tourists.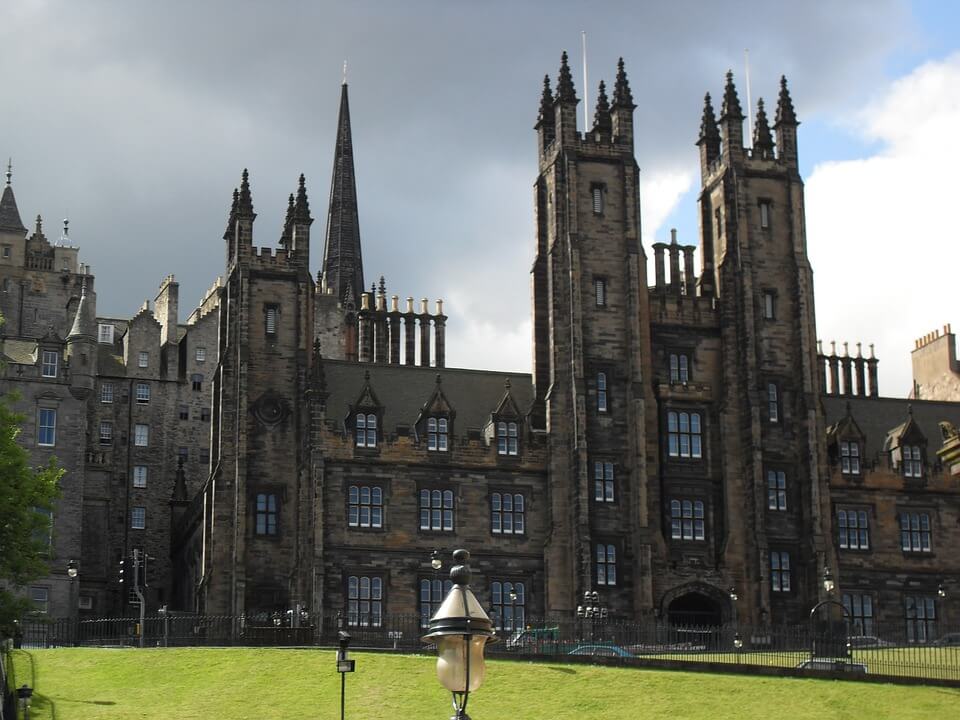 In the UK, Europe and indeed the entire world, it's no secret that the City of London continues to attract a disproportionate amount of the world's financial talent. For a city to be attractive to the cream of the financial sector, it involves a lot more than just having a highly-developed local industry (although this is obviously crucial).
For a city to be attractive to bankers, and the money that they bring in, it has to be first and foremost an attractive and fun place to live. You need a lively and innovative food scene, a booming cultural sector, good travel links and a thriving housing market with plenty of options.
Edinburgh, the Scottish capital, has long been the second financial capital of the UK and is certainly a city which ticks all of the above boxes. The ancient city already has one of the largest financial sectors in Europe, and is becoming an increasingly attractive alternative to London as a place to work and play. Here's why Edinburgh is set to be the next banker's paradise.
Food
You can't have a fun city without a top-notch and diverse dining scene, and Edinburgh delivers on all counts, from local fare to gourmet burgers and five-star dining. The city has four Michelin-starred restaurants, a whopping number considering the size of the city, and a vast culinary landscape which reflects the amazing food options available at every level.
For bankers on the go, there's no shortage of innovative and quick dishes which can be swiftly ordered into the office via a quick Deliveroo, from gut-busting chilli burgers from acclaimed MEATLiquor, to funky Jamaican-style patties from Belter Burger. For those looking to wine and dine some ritzy clients or entertain some friends, there's no shortage of trendy restaurants, quirky cafes, and gritty hipster joints which cater to every kind of guest.
Nightlife
Edinburgh is world-renowned for its booming nightlife, and can easily take on the top contenders. Bankers tend to head out to the upscale New Town area for masterfully-crafted cocktails and bottle-popping VIP clubs, while those looking for something a little bit more on-trend can head to the achingly-hip area of Leith to find plenty of hotspots which can outdo anywhere in Shoreditch.
Edinburgh has the highest number of licensed venues in Scotland, and more bars per capita than nearly anywhere else on Earth, so you'll have no trouble finding the right place to start your night off.
Culture
While undisputedly the cultural capital of Scotland, with heavy-hitting hubs such as City Art Centre (CAC) and the always ahead-of-the-curve Fruitmarket Gallery, the city is always edging its way to the top of the European cultural league tables, meaning there are more and more enriching activities for the financial elite to indulge in outside the office. The city also plays host to the world-famous Edinburgh Fringe Festival, which sees much of the planet's leading artistic talent descend on the city every summer.
If you have any reasons why Edinburgh is the next place to be for financial wizards, comment below to let us know.