Woman to Watch: Didi Chuxing President Jean Liu
Jean Liu was born from a prominent family but made her own mark in China's ride-sharing industry.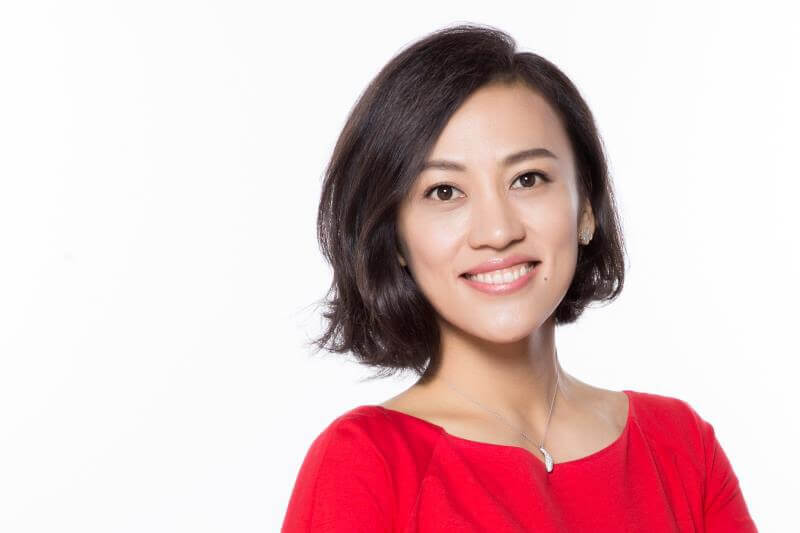 Jean Liu, also known as Liu Qing, is the president of Didi Chuxing, a ride-sharing company in China. Liu and her company have been enjoying a great year this 2017 after they took on Uber, which is perhaps the most popular ride-sharing company in the world. Uber entered the Chinese market back in 2013. It led to a competitive relationship not only between the companies but also between Liu and Travis Kalanick, the former CEO of Uber.
Liu's beginnings
Born in 1978, Liu has some corporate blood in her as she is surrounded by powerful business people. Lenovo founder Liu Chuanzhi is her father, and former Bank of China senior executive banker Liu Gushu is her grandfather.
The young Jean took up computer science throughout her college education after being inspired by tech mogul and Microsoft founder Bill Gates' book called "The Road Ahead," which was published in 1996. She finished a bachelor's degree at Peking University in Beijing and a master's degree at Harvard University in Massachusetts.
Joining Goldman Sachs
After graduating and receiving her master's degree in 2002, Liu received the offer of a junior analyst position at Goldman Sachs, an American finance company. But before she got the job, the interview process was incredibly long as the whole process lasted for 18 rounds.
One noteworthy event that happened during the last round of her interviews is that she was requested to sing Celine Dion's "My Heart Will Go On," which is also the theme song to James Cameron's romantic disaster epic "Titanic." When she got the call offering her a job at the well-renowned company, she said that it was "the happiest day in my life."
In her 12-year career at Goldman Sachs, Liu said that her working hours every week reached up to 140. But all her efforts there did not go in vain because she received recognition as one of the youngest managing directors in Goldman Sach's Principal Investment Area in Asia.
Entering Didi Chuxing
Liu then left the financial firm in 2014 and joined Didi Chuxing, which was known as Didi Dache at the time, as its chief operating officer. Her role as Didi's chief operating officer tasked her to supervise the branding, government relations, human resources, and public relations of the company's new transportation service, Didi Black.
A year after she joined Didi, Liu then became the president of the company. The first thing she did for the company after taking on presidential duties is leading the merger between it and Kuaidi Dache, which is its rival firm. The merger led to the birth of Didi Chuxing, and the company expanded its services, adding ride-sharing and bus services.
Under the leadership of Liu, its workforce also grew from 700 employees to 5,000. The company also managed to collect $3 billion in funding and established partnerships with other ride-sharing companies such as Grab, Lyft, and Ola.
Taking on Uber
When Uber came to China in 2013, Didi Chuxing took on the popular company. It was an intense and pricey fight between the two companies because both have spent more than $1 billion in trying to put each other in bankruptcy and acquiring market share.
Despite the adversarial relationship between Liu and Kalanick, she said that he may be aggressive when it comes to business, but she thinks he is "a good player." She is also impressed with the now-former Uber CEO because of his "consistent taste."
Whenever she sees him, he regularly sports this pair of red sneakers, and she remarked that having that consistency in taste in shoes indicates that Kalanick is "consistent and persistent" with an incredible focus too.
However, in August 2016, Didi Chuxing bought the operations of Uber in China for $35 billion, and Uber global has acquired 5.89 percent of the combined company along with "preferred equity interest" equivalent to a stake of 17.7 percent. This deal marked the end of the intense competition between the two rivals.
Didi Chuxing founder and CEO Cheng Wei also joined Uber's board, while Kalanick became part of Didi's board as part of the acquisition deal.
Breast cancer treatment
Back in 2015, Liu announced that she was being treated for breast cancer. Her announcement resurfaced the concern of the disease afflicting more women in China.
The tumor was extracted from Liu, and she and her doctor expressed their optimism about her recovery. They also think that she will not have any difficulties in her daily routines at home and at work because of her physical condition. During her recuperation, Liu worked at home instead of going to the office for a period of time.
Global recognition
Liu's leadership in Didi Chuxing was recognized by various publications lately. This year, Forbes included her in its 100 Most Powerful Women list, placing her at the 40th spot. Other women in the list are Melinda Gates, Mary Barra, Angela Merkel, Sheryl Sandberg, Indra Nooyi, Oprah Winfrey, and Lucy Peng, fellow Chinese entrepreneur and the CEO of Alibaba, one of Didi's investors.
American news magazine Time also included the 39-year-old business executive in its 100 Most Influential People list because of Liu's ambition that led to innovations for her company and her nation. Through her leadership, she had established this new platform of transportation that gave more options and accessibility to commuters in China.
(Featured image by Saiscuurrr via Wikimedia Commons. CC BY-SA 4.0)