Digital connectivity vital for Asia-Europe Meeting to advance
The 11th ASEM urged world leaders to promote digital connectivity to strengthen global relations and help bridge the gap between the rich and the poor.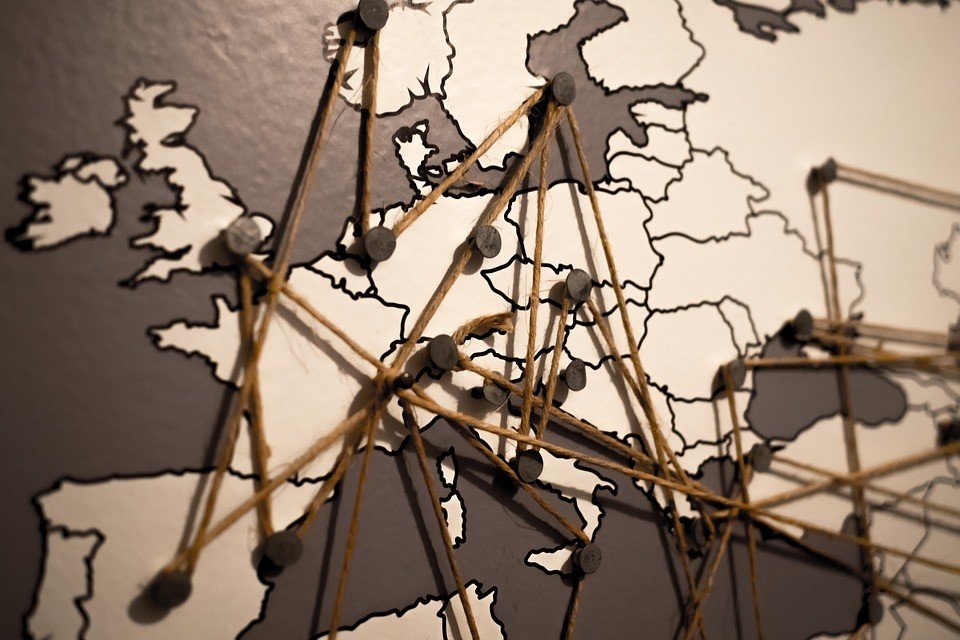 Another regional alliance just might be in resurgence, thanks to digital connectivity. Forget for a minute the worries about the aftermath of a Brexit fallout in Europe, or a slowly rising excitement at the coming together of a more flexible Association of Southeast Asian Nations (ASEAN). This "international grouping" is the Asia-Europe Meeting (ASEM). 
If there are enough shared economic interests and political will between the nation-members from these two continents, then the last letter in that acronym just might change its meaning into "movement." The 11th ASEM Summit that took place last July in Ulan Bator, the capital city of Mongolia. As the Jakarta Post notes, this year also marks the 20th anniversary of the coalition. Xinhua Net observes that the membership has now reached 53.
Leaders who attended the summit include Chinese Premier Li Kequiang and Mongolian President Tsakhiagiin Elbegdor. Shinzo Abe and Hun Sen, Prime Minister of Japan and Cambodia respectively, were also present. German Chancellor Angela Merkel, Russian Prime Minister Dmitry Medvedev,  and Romanian Prime Minister Dacian Cholos also attended. 
Still, recent world events have galvanized this international community. There is the current spotlight on the importance of the growth of intercontinental trade. Not to mention, both the U.K. and the EU are concerned about the impacts of Brexit. There is also China's increasing participation which will boost its considerable influence on the world stage.
Connectivity has been touted as the buzz word that will strengthen the relationships between nations. It is also the critical instrument that will foster collaboration among countries. Finally, it will encourage the kind of trade that will help bridge the gap between the rich and the poor. It might also unleash new energy into the group and heighten their individual engagement.
Mongolian Vice President Jusuf Kalla has emphasized the indispensability of digital connectivity to achieving these goals. He said in the conference, "ASEM should [also] promote digital connectivity to ensure the equality of access and benefit from ICT [internet and communications technology], including for small and medium enterprises."
 Access and economic wellness
ASEM's recognition comes close to the expression of similar objectives by other world leaders in the Global Connect Initiative. The GCI is a conference last April spearheaded by the U.S. State Department. Representatives from tech giants like PayPal and more than 20 world leaders, including World Bank President Jim Yong Kim. The initiative's aim was to give online access to 1.5 billion people by 2020 as a way to empower and educate the marginalized.
U.S. Secretary of State John Kerry said during the GCI, "The internet is essential to economic prosperity in the 21st century. We have to create opportunities for the billions of kids around the world who need a future. If we do not, then we will only create additional crises. If we do this right, (connectivity) can be as powerful a tool as anything we have at our disposal."
"Internet connectivity is a foundation of the development of a culture or people," affirms Gil Amelio, board chairman of tech company 5BARz International (OTC: BARZ). "We must also realize that digital connectivity impacts the other kinds of equally important connectivity that we want to establish in our businesses, society, and relations. The world is getting smaller, and countries and peoples are learning to become more interrelated."
Improving digital connectivity
5BARz itself has addressed one problem that has caused internet deprivation. Its network extender is a disruptive plug-and-play device that can strengthen weak cell signals of a mobile device. The network extender has proven remarkably efficient. It has provided internet access to those who live or work in remote areas. In these places, wi-fi hubs or cellular towers are mostly either too far away or difficult to build.
"One event in one part of the world can have an impact on another country on the other side. E-commerce and online learning, for example, are becoming increasingly woven into the way we do business and study. So are basic internet-powered communications like chat, messaging, and video communications. Digital connectivity has to be present and accessible, the same way that power, water, and food are if a nation is to prosper," he adds.
Organizations in the U.S and Latin America have used the 5BARz product to boost connectivity for their business initiatives in challenging areas. Indian telco providers have also created robust partnerships with the company to make connectivity a reality to parts in the country which do not have it currently.
Similar breakthroughs must be made in other Asian countries as well. Now more than ever, especially given the ASEM's decision to forge closer economic partnerships with Europe. During the next few years, says New Europe, technology sharing, cybersecurity, and the cultivation of a more open ICT environment will be on the agenda, both in the alliance as well as their individual members in Asia and Europe.
—
This article may include forward-looking statements. These forward-looking statements generally are identified by the words "believe," "project," "estimate," "become," "plan," "will," and similar expressions. These forward-looking statements involve known and unknown risks as well as uncertainties, including those discussed in the following cautionary statements and elsewhere in this article and on this site. Although the Company may believe that its expectations are based on reasonable assumptions, the actual results that the Company may achieve may differ materially from any forward-looking statements, which reflect the opinions of the management of the Company only as of the date hereof. Additionally, please make sure to read these important disclosures.