Draganfly? The time to invest in drone companies is now, says Elon Musk
With U.S. authorities limiting the usage of foreign drones by its agencies, a $1 billion market has opened up for North American manufacturers to secure lucrative military, commercial and government contracts. If Tesla founder Elon Musk is right, the drone era has arrived and if so, tech companies like Draganfly Inc. (CSE: DFLY/ OTCQB: DFLYF/ FRA: 3U8) could be the best place to invest.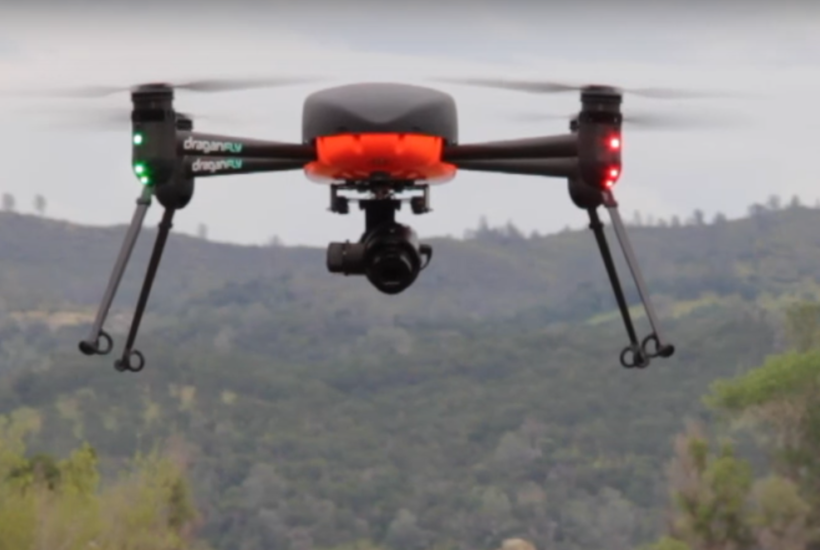 The progress in the unmanned aerial vehicle (UAV) industry is gaining pace. Within a decade, drones have risen from obscurity to an effective solution in areas such as delivery services, search and rescue, and disaster prevention and response. It has now reached the point where Elon Musk has declared that fighter jets are all but obsolete. Companies like Draganfly Inc. (CNSX: DFLY.CN / OTCQB: DFLYF/ FRA: 3U8) are leading the charge.
The U.S. puts restrictions on Chinese drones
The U.S. Armed Forces have used drones for decades, but over the last few years, a handful of drones have been banned from serving Uncle Sam. Specifically Chinese-made drones. Some of the banned drones include those by Chinese company, DJI. Since their software cannot be fully audited, concerns were raised that they could be leaking sensitive data, and if they operate in such critical areas as security, this is a real cause for concern.
Last October, the Department of the Interior grounded more than 800 drones that were made in China or featured Chinese-made components. In order to improve the security of their drone fleet, the government promised to impose harsher restrictions that could eventually wipe non-American UAVs from their institutions.
This presents a unique opportunity for a small group of North American companies, who can deliver top quality and are credible enough to cooperate with official agencies. Leading the pack is Draganfly Inc. (CNSX: DFLY /OTCQB: DFLYF/ FRA: 3U8) which has almost two decades of experience working with military and government contractors. With the focus shifting towards North American drone manufacturers and newly proposed tax incentives, companies like Draganfly are on the cusp of their biggest opportunity to date.
Tax cuts stimulate investments
The presidential race is on again in the U.S. and the incumbent Donald Trump has clear plans for reelection. To win people's favors, the administration plans to introduce legislation to incentivize U.S. households to invest in the stock market.
According to current estimates, a household making up to $200,000 could invest as much as $10,000 of that income on a tax-free basis in stocks. This comes as a response to a sharp decrease in Americans owning stocks after the financial crisis of 2009, while also fitting Trump's strategy to drive the corporate index performance, which has already risen 49% since he took office.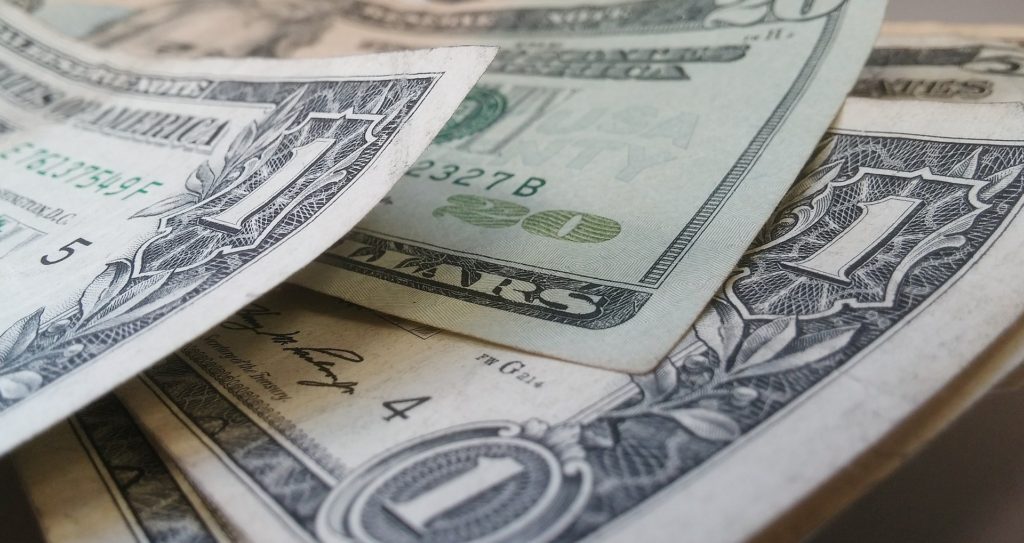 If this proposed tax incentive is enacted, Americans would have a natural opportunity to invest in stocks. Coupled with the soaring demand for drones, this could push UAV manufacturers like Draganfly to new highs. The market is ready for the taking, as current events around the world highlight the need for a robust and secure drone backbone more than ever before.
Another drone in the wall
Alongside tax incentives, Donald Trump is still building the wall along the 2.000 mile-long border between the United States and Mexico. Broadly criticized as an inhumane and "medieval" concept, the idea has slowly shifted from a literal wall to a "smart wall" — an A.I.-driven interconnected web of cameras, radars and namely drones that would survey the perimeter for any illegal immigration or monitoring of drugs crossing the border.
Despite the sophisticated nature of the project, government officials point out that the costs of a smart system would be much lower than the estimated $5.7 billion price of the physical wall. So far, the budget provided roughly $1.4 billion to border security, out of which an impressive $100 million is meant for drones and other surveillance technology.
Drones are not a novelty on America's frontier; Predator drones covered the remote stretches of the nation's border for a number of years already. They are not quite like the consumer drones we see every day, as each one runs around $17 million and costs over $12,000 per hour to operate.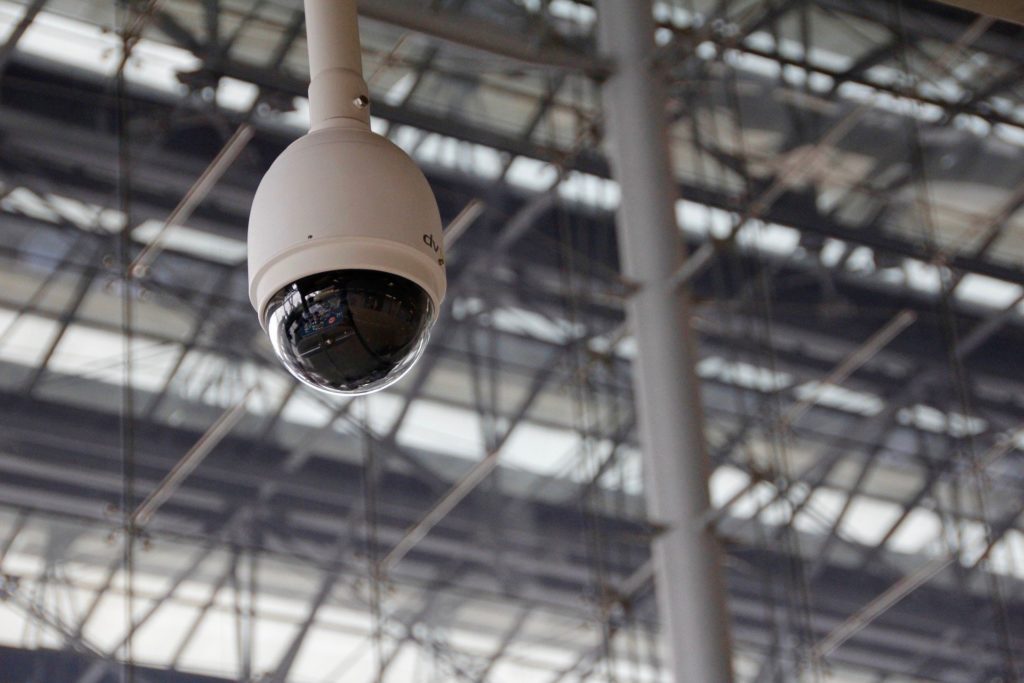 To cut down on costs, the border patrol introduced a new class of light drones that resemble those found in civilian applications. During their test run between October 2018 and April 2019, the U.S. Border Patrol achieved almost one apprehension every 20 minutes of flight, proving that this class of drones could fulfill the technological gap, becoming an integral part of the envisioned "smart wall."
With advanced technologies and refined imaging technology on board, Draganfly's Commander and Tango drones seem to be a perfect fit for parts of this mission. With fully auditable hardware and software, they are not only streamlined tools to help the border patrol in their duties, but ensure that no data is leaked and security integrity is delivered at its highest level.
Could drones help to contain the Coronavirus?
While the U.S. is busy with the upcoming elections, the Far East battles a formidable foe. Within a mere two months, the COVID-2019 coronavirus has infected more than 80,000 people worldwide and affected the lives of millions. To curtail the epidemic, Chinese authorities are screening the population by establishing checkpoints and evaluating individuals to see if they carry telltale signs of infection. This solution evokes tension, takes a long time, and is not cost-effective.
That's why drones are being used for this job in China and around the world. With the ability to cover masses of people within a short time, they could prove to be a handy tool in screening large groups of people for any signs of infection, such as fever or watery eyes.
Draganfly is among the companies that responded to this call, as their solutions are prepared and adjusted to face the task. The company is currently evaluating a sensor package and A.I. software that could screen crowds and deliver relevant data within a strict 5-second timeframe that's required for effective application of this method. With infrared cameras, doppler radar, heat-sensing cameras and the installation of A.I. tech on board, Draganfly's line of drones is ready for service during this pandemic, as never before.
Such solutions raise concerns as well, as this technology could also be open to abuse, especially in totalitarian countries. As long as they are used under proper authority for situations such as this, facing a drone 30 meters away seems less stressful than standing in a queue to be scanned with a pistol-like thermometer to the forehead.
Combating the threat of rogue drones
Due to their rapid rise in popularity, it has become easier than ever for bad actors to acquire drones. If officials can use them for security purposes, why couldn't the "bad guys" use them for nefarious purposes?
Former U.S. Secretary of Homeland Security, Kirstjen Nielsen warns that the drone threat outpaces the authorities' ability to respond. Even though civilian drones are not suited to carry high payloads, effectively reducing their raw impact, it's still possible to use them in executing a variety of devastating terrorist attacks.
Fortunately, anti-drone systems are being actively developed, including jammers, high-powered lasers, or net launchers that incapacitate rouge UAVs. All of them are ground-based, but there's a new technology that could be installed on official drones to effectively intercept threats in the sky.
Virtually all drones rely on GPS signals to accurately define their position and adjust if needed. Therefore, spoofing one's GPS coordinates might trick a drone to veer off its course. Since the positioning is a higher-priority procedure than reacting to controller inputs provided by the pilot, GPS spoofing might be just the trick that will disable a drone's control, keeping the threat of unauthorized drones in check.
The age of drones is dawning
Drones are here to stay and demand is only going to skyrocket over the next few years. Incentives like tax cuts for investing in stocks, along with foreign restrictions put on the UAV space, will continue to help drive the drone industry in North America. This presents a unique window of opportunity for a handful of drone businesses and many investors. Draganfly Inc. (CNSX: DFLY.CN / OTCQB: DFLYF/ FRA: 3U8) is ready to take to the skies. Are you?
__
(Featured image by Draganfly Inc.)
DISCLAIMER: This article was written by a third party contributor and does not reflect the opinion of Born2Invest, its management, staff or its associates. Please review our disclaimer for more information.
This article may include forward-looking statements. These forward-looking statements generally are identified by the words "believe," "project," "estimate," "become," "plan," "will," and similar expressions. These forward-looking statements involve known and unknown risks as well as uncertainties, including those discussed in the following cautionary statements and elsewhere in this article and on this site. Although the Company may believe that its expectations are based on reasonable assumptions, the actual results that the Company may achieve may differ materially from any forward-looking statements, which reflect the opinions of the management of the Company only as of the date hereof. Additionally, please make sure to read these important disclosures.