How to drive qualified traffic to your website
Content marketing is an effective tool for reaching out to customers.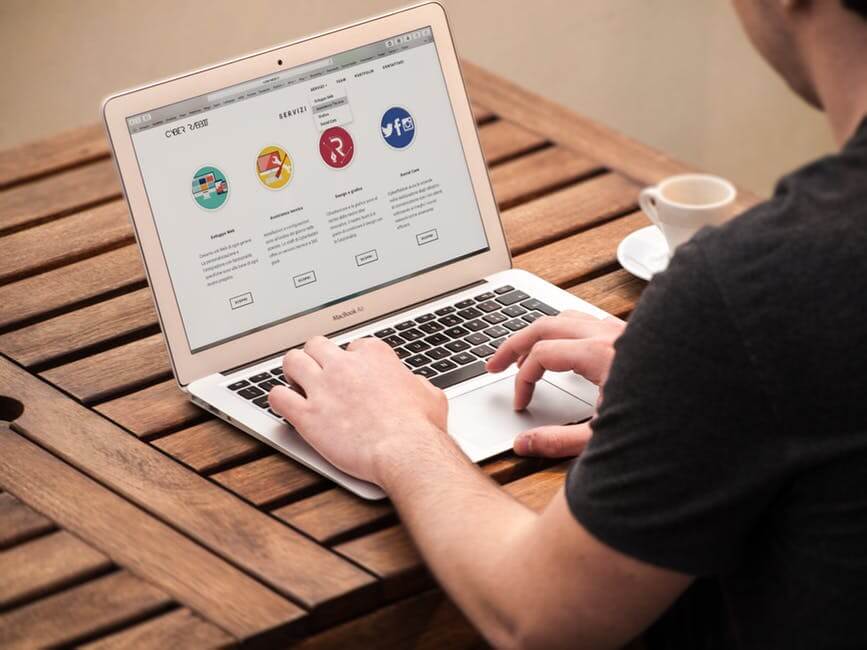 There are two broad categories to look at for your online marketing: paid and organic.
Paid website traffic
This term refers to all instances of purchasing ads for buying "reach" and/or by paying to promote a post on social media.
There are many different ways to buy visibility with an audience that it has become a massive industry unto itself. Google, Facebook, Twitter, Pinterest, and all others are worth what they are because of the paid component.
It's an essential part of any marketing strategy and not something you should attempt yourself unless you want to study this fast-paced industry and essentially become an expert in this field. Otherwise, you will spend a lot of time, money and energy with no guaranteed results.
Instead, hire an online marketing professional for help with this.
Organic website traffic
Organic traffic means visitors finding your website in a variety of ways that didn't require you paying for that traffic to find you.
There are several ways to reach an audience through organic means. Before you begin any of the tactics described below, it's important to first define who your target market is, what your brand positioning should be and also understand what your competitive advantage is.
Once those key planning strategies are in place, it's time to implement the following to help drive qualified traffic to your website.
Here are three online tactics to pursue:
1. Content marketing
Content marketing is strategically creating website content that will appeal to your ideal target market so they can then get to know, like and trust you more and ultimately convert into a paying customer. Essentially, you're looking to establish yourself as an authority, entertain your users, and educate them.
Aside from creating compelling content, you also want to make sure that content is sending proper rank signals to Google by ensuring it is of value to the visitor as well as being unique. Content marketing is everywhere and nobody wants to read the same article for the hundredth time with a different voice saying the same thing.
When content is great, it gets linked to by other websites. These links are a major part of how Google evaluates your website for rank so great content not only drives traffic back, it also sends a positive message to Google that your website is worth ranking higher for the terms you're targeting with your content.
Content marketing has been such a booming part of SEO it's now harder than ever to be a voice in your industry so make your content count. One good piece of content is worth more than 1,000 bad ones.
2. Local business listings
Local business listings are easy to find and can be added by yourself via these local SEO tools listed here or your SEO marketer can also help with this. Some are paid but most are free.  
Of any of the DIY methods for SEO, this is the advisable one since it's an easy process and many SEO agencies will charge monthly fees for simply running the software.
3. Social media marketing  
This is the seemingly simplest method of driving traffic to your website and the one most done wrong. Many business owners don't realize the purpose of using social media for business marketing is to drive traffic back to their website. This disconnect often causes a lot of wasted time and effort.

Social media management without SEO strategy is simply a PR campaign. All social platform links are what's called "nofollow" links so they never factor into your rank without a strategy in place that makes use of them in spite of the links being nofollow.

When you pay for a social media marketing expert, you are getting the know-how to make your social media efforts count. Simply posting a lot is not going to do it. And hashtag spamming is a sure sign you've hired someone who doesn't know how social media marketing or even hashtags work.

Your social media is your way of connecting to your audience and Google observes that when traffic is sent through from a disconnected service. Your audience can grow much faster by reaching the right people but your content has to be unique and enjoyable to have an impact.

Feeling overwhelmed at the volume of effort needed to market your business? Find an online marketing agency who can work with you and your expertise so your input and knowledge of your industry is the guide when creating content that is presented as being from your company.
Both users and Google will respond better to something of substance than anyone simply pumping out content for the sake of having something online.  
Also, remember the point from earlier about the value of social media and make sure you're leveraging the paid component or you're missing out on a lot of your reach opportunity.
—
DISCLAIMER: This article expresses my own ideas and opinions. Any information I have shared are from sources that I believe to be reliable and accurate. I did not receive any financial compensation in writing this post, nor do I own any shares in any company I've mentioned. I encourage any reader to do their own diligent research first before making any investment decisions.