Dutertenomics gains beset by links to Marcos, EJKs
Foreign bodies have called the administration of Philippine President Rodrigo Duterte to stop its war on drugs.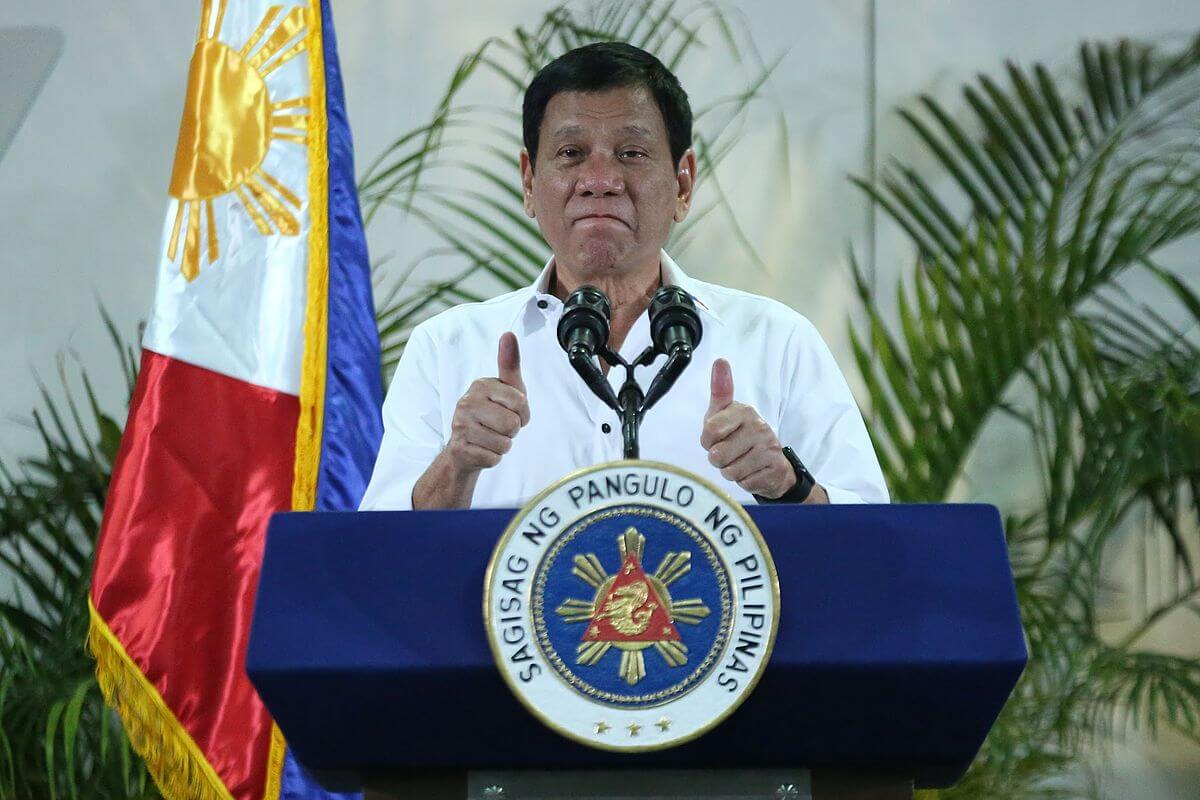 When Philippine President Rodrigo Duterte won the elections, he inherited an economy which is on its way to becoming one of the most consistent performers in the global economy. Duterte bared his plans on how to sustain the growth in three words: build, build, build.
Dutertenomics
Former President Benigno Aquino III was able to keep the Philippine economy afloat by curbing corruption, increased transparency and accountability and revised taxes that target the wealthy. As a result, Philippines recorded its first ever investment-grade ratings. The ratings are important because it influences how investors and businessmen perceive a country's economy.
The Duterte administration promised to usher in the "Golden Era of Infrastructure" of the Philippines. One of its highlights is the P227-billion Mega Manila Subway which Japan is a partner.  Traffic has always been a nightmare in Manila. A report revealed that Filipinos waste 28,000 hours in traffic and any idea to lessen it is very much welcomed in the country.
Included in the projects in the pipeline of Dutertenomics are Mindanao Rail, Luzon Spine Expressway, Panguil Bay Bridge and PNR SouthRail, among others. Socioeconomic Planning Secretary Ernesto M. Pernia claims the administration is prepared to spend Php3.6 trillion for the said projects.
Under Duterte's term, the Philippines continues its strong showing on the global stage. Forbes reported that the country is the world's 10th fastest growing economy this year. Experts predict that the country's economy will record 6.5 to 7.5% growth. Exports are playing a major role in the economic resurgence with 12.1% increase compared to the same period last year.
Duterte's volatility is costing Philippines growth
President Duterte enjoys massive popularity but his image internationally is quickly eroding. In his home country, he is seen as a strongman who has the will to cleanse Manila of its drug problems. His drug war has continued to draw condemnation from the United Nations and U.S. and its effects are slowly trickling in the economy.
His penchant for cursing and flip-flopping messages on national TV is seen by fanatics as mere jokes and the international community can only shake their heads in disbelief. Different foreign organizations expressed their dismay and called for the extrajudicial killings to stop. Among them include Amnesty International, Human Rights Watch, International Narcotics Control Board, European Union and Australian Drug Foundation and Canadian Drug Policy Coalition. His rant against U.S. aid and inclinations toward China and Russia has been well documented.
In a report published by Transparency International and the Global Competitiveness, it suggests that the Philippines is getting corrupt and less transparent. The government officials claim that the ongoing drug war is necessary, and support for Duterte has reached 80% approval rate.
On the other hand, critics question his links to the family of the late dictator Ferdinand Marcos Sr. and it affects the performance of peso which is set to record its first current-account deficit in 15 years. The Marcoses are still questioned about their ill-gotten wealth, with an estimated amount of $10 billion, and Duterte revealed they could return some of it in exchange for immunity to jail charges. Naturally, this drew a negative reaction in the Philippines, especially from those who suffered under Martial Law.
The peso could have slipped further had it not been for the remittances from Overseas Filipino Workers. The Philippines has relied heavily upon these remittances in the past and the current administration is showing no signs of relying away on it.
It remains to be seen how long can Dutertenomics carry the Philippines' economy. However, one thing is for sure, it will not reach its intended heights if President Duterte does not implement crucial policy changes from his own backyard.