EA's Doing NFTs? Not Yet. But Here's Something Better You Can Get Right Now
Electronic Arts is apparently seriously considering getting into NFTs and blockchain. This is great for NFT enthusiasts as it adds massive confirmation to the trend. But don't go looking for anything from EA anytime soon—they'll take years to get to market. Instead, look at the exciting new breed of NFT games like MicroBuddies™, which gamify the NFT collector experience in a very special way.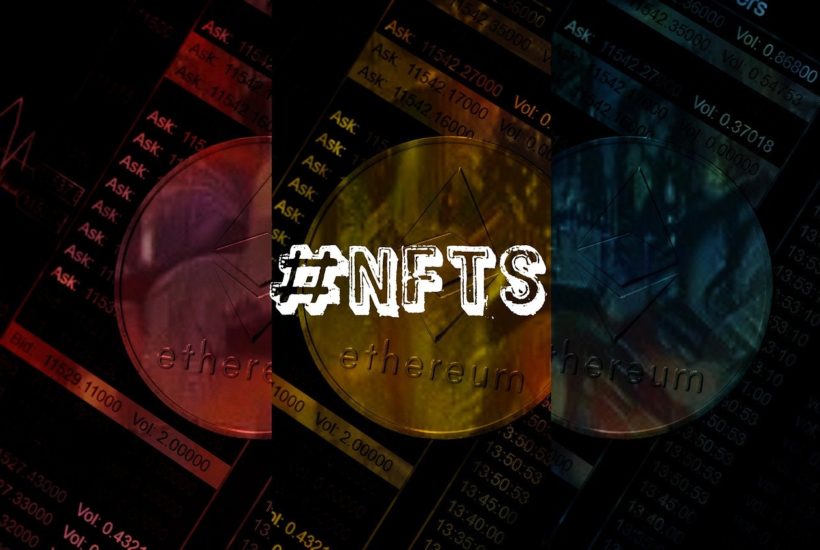 A great way to glimpse inside a company is to read its job ads.
Take this one, for example:
Sr. Director- Competitive Gaming Brand
As the Sr. Director of Brand for our Competitive Gaming Entertainment division, you would report to the SVP of Strategic Growth Brand, helping lead the vision, strategy, and marketing of all current and future brands that engage in competitive gaming.
That ad was posted by EA — a.k.a. Electronic Arts Inc. (NASDAQ: EA). But what's so interesting about it?
Well, that part comes in the body:
"The Strategic Growth Brand team is helping fuel Electronic Arts' long-term strategic bets and growth. We set the pace for EA's investment in… new business opportunities, including fantasy sports, blockchain and NFTs."
Did you see that? EA's investing in new opportunities like blockchain and NFTs.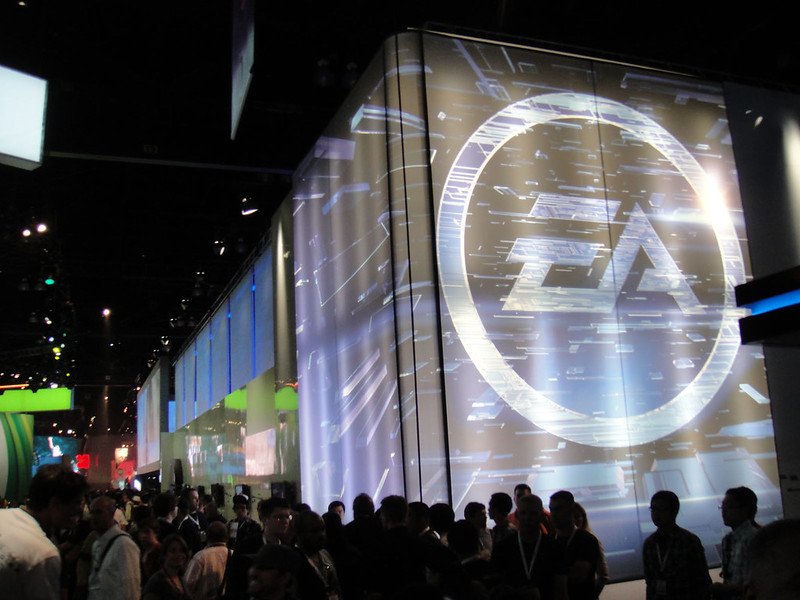 Is EA behind the Eight Ball Here?
We know that EA posted this ad well after the NFT hype took off.
We also know EA's a big multinational corporation, and such structures aren't renowned for their agility.
So what if we put two and two together? Is it safe to assume that any sort of blockchain/NFT projects from EA won't be due for years to come?
Probably. But so what?
Sure, NFT gaming is on the tip of everyone's tongue right now. But the reality is, very few people have any idea what it really means.
For now, all we know for sure is that NFTs and gaming are inevitably going to meet up and have a baby. But we don't really know what that baby's going to look like.
What this means for EA is that it's probably still too early to go making big strategic bets on NFTs and blockchain.
While we all know that collectible NFTs are now a thing, it's hard to say how this fits into an ecosystem that's largely built around blockbuster titles. With development cycles of three to five years on many titles, a move into fast-moving emerging markets would still be premature.
The Next Logical Step in Bringing NFTS to Gaming Probably Isn't What EA Thinks It Is
If there's one thing that we know about NFTs, they have a lot of value as a method for tokenizing unique, collectible items on the blockchain. The NFT market is booming right now and, despite early skepticism, it is showing no signs of slowing down.
Thanks to EA we also know that there's a pretty good chance they're coming to gaming, too.
So, given that we know this much, the logical next step is to ask how to make the leap from art collectibles to gaming?
One of the logical answers being thrown around right now is the idea of backing in-game collectibles with NFTs. The theory is that players can then move their items between games, using the blockchain as proof that they earned/paid for those items, and that they are actually genuine, not just a couple of cheat codes.
However, this kind of blind faith in blockchain is perhaps misguided. Yes, following a single chain of transactions on the blockchain can prove indisputable ownership of an item. However, once we introduce the idea of portability between platforms and ecosystems, we begin to reintroduce the problem of trust.
In this situation, who's going to stop a rogue platform from minting collectibles like the Fed's minting US dollars? Suddenly, that coveted Violet Valkyrie (the most expensive item in the Roblox catalog) turns into an infinitely reproducible item since anyone can mint it on platform x and then bring it into Roblox.
In reality, all we get through NFTs and blockchain here is an additional layer of ownership verification at best. Yes, it's a layer that might come in handy if the parent company behind it runs into difficulties and disappears one day. But, so long as some element of an item's attainability/rarity (and thus desirability/value) depends on a centralized authority, like EA, controlling a game, blockchain doesn't do a whole lot.
The Most Logical Next Step: Gamify NFT Collectibles That Have Real-World Value
A more logical first step then would be to take what NFTs are already proven to be good at, and add a gamification element to it. If this sounds confusing, it's really not.
The idea here is to build a game around a base set of collectibles that are not that different to what NFTs are already so popular for. But the twist is to make it possible to mutate the NFTs through a game, thus leading to the creation of highly unique and individual items.
Conceptually, this would be like taking a CryptoPunk and, instead of leaving it as a static bitmap, creating a game that mutated its features. Perhaps it could evolve to have a bigger mohawk and an upside-down eyepatch, therefore becoming even more unique.
These sorts of games would be perfectly adaptable to the blockchain as, once the game logic and initial tokens are complete, the game developer can move the entire show onto the blockchain. Every mutation of the base set of NFTs can be captured. There's no reliance on a central authority to enforce rarity. And, if the game developer disappears, the game can still go on.
Your Next Big NFT Bet: MicroBuddies™ Are Doing Exactly This Right Now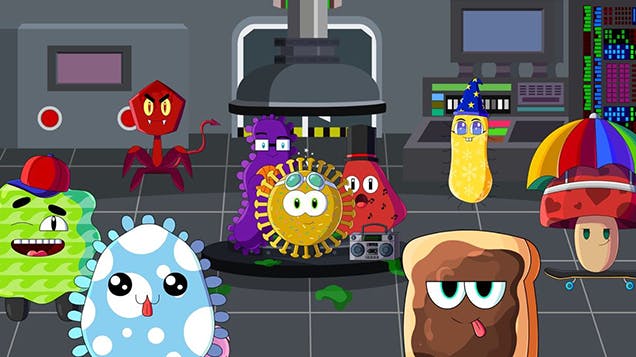 Here's where this gets really exciting. First, these sorts of NFTs really stand out as something quite special. And, what's more, instead of sitting around waiting for giant firms like EA to figure out how to bring blockchain into their ecosystems, you can start getting involved in promising NFT gaming projects right now—smaller developers are already creating such mutable NFT games.
In fact, one of the most exciting projects in this space, the MicroBuddies™ NFT Game, is already gearing up to launch. With a release date set for this Friday, 17 December 2021 at 7:00 PM EST, investors and gamers alike are gearing up to dive headfirst into this new world of gaming NFT hybrids.
This event will also mark the moment that initial Nano Factory token holders will see their tokens covert into ultra-rare Generation 0 MicroBuddies—something we've previously covered here.
Of course, the gameplay is far more rich and layered than the generic blueprint we've laid out earlier in this article. There are factories, replications, mutations, and all sorts of other twists and turns on the path to creating unique and desirable MicroBuddies™. There's even an entire backstory about the origins of the MicroBuddies™ as a part of the ecosystem.
In many ways, this is what makes the project so exciting. NFT collectors are begging for something more interesting than JPEG artworks by random unknown artists—the next big NFT winners will be those projects that manage to bring something special to the table.
For all of these reasons, we can only suggest that, while the big guys like EA can help confirm there's a serious trend here, and other similar projects are where we should be looking for today's opportunities. The big blockbuster games will come, eventually, but they won't be anywhere near as exciting (or profitable) as creative, first-to-market NFT projects like MicroBuddies™.
—
(Featured image by Nick Yandell via Pixabay)
DISCLAIMER: This article was written by a third-party contributor and does not reflect the opinion of Born2Invest, its management, staff, or its associates. Please review our disclaimer for more information.
This article may include forward-looking statements. These forward-looking statements generally are identified by the words "believe," "project," "estimate," "become," "plan," "will," and similar expressions. These forward-looking statements involve known and unknown risks as well as uncertainties, including those discussed in the following cautionary statements and elsewhere in this article and on this site. Although the Company may believe that its expectations are based on reasonable assumptions, the actual results that the Company may achieve may differ materially from any forward-looking statements, which reflect the opinions of the management of the Company only as of the date hereof. Additionally, please make sure to read these important disclosures.