Economic uncertainty looms as Catalonia fights for independence
Experts are predicting the breakaway of Catalonia from Spain and its consequences to the economy.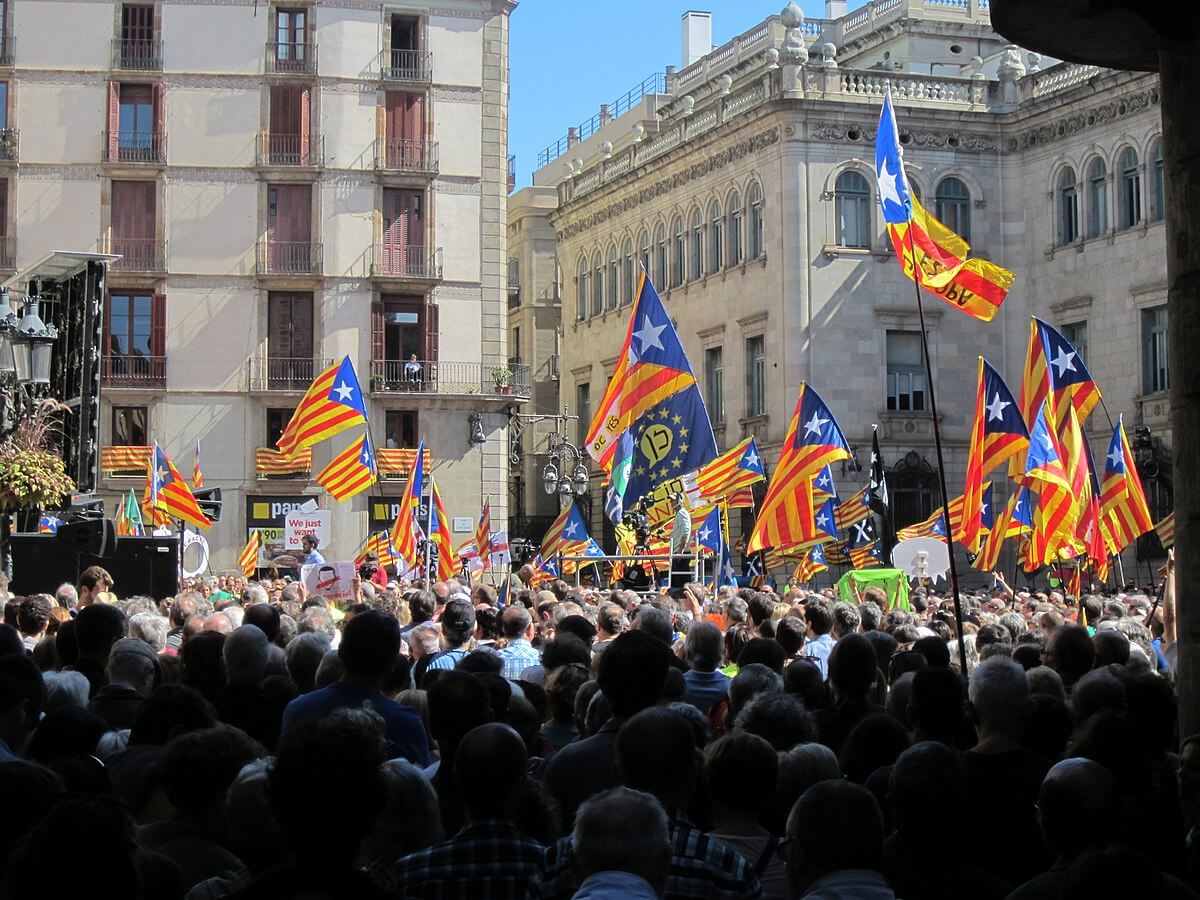 Europe is facing another political crisis as one of its member nations, Spain, faces a potential breakaway from one of its strongest and most economically advanced regions, Catalonia.
While the province's leaders are aggressive in asserting their independence following a national referendum on this very subject last week, its banks, conglomerates, and other industrial powerhouses are switching gears to relocate elsewhere. Regardless of what appears to be a very imminent vote for separation from the motherland—and 90 percent of the voters apparently had voted 'Yes' to separation—the Catalonians themselves seem divided. The intense protests in the streets are halved among the separatists and the Spanish loyalists, and an outbreak of violence cannot be ruled out.
Many questions hang in the balance at this new upheaval. The Spanish government has already made it clear that the Catalonian referendum was unconstitutional and illegal; as such, it would dismiss and not recognize the results, regardless of which way it turned. But how would it enforce this decision, given its own struggles with a weakening economy?
On the other hand, if it cannot allow Catalonia to break away, what would be the repercussions to its social, political, and financial structures? In the meantime, how would the European Union (EU) and Europe itself, still coping with the aftermath of Brexit, be affected by this? And how would it respond to ensure that its own organizational unity and security are protected?
The EU has made that plainly clear when its European Commission (EC) publicly threw its support for Spain even before the referendum started. As reported by Forbes, the EC has issued a statement saying that it too will not recognize the vote. If Catalonia does secede over Spain's objections, it will automatically leave the EU as well—and the chances of it being invited to join as an independent state would be practically nil.
This position has naturally stirred resentment among the 7-million-strong population of Catalonia against what it deems to be European interference. Yanis Varoufakis, an opinion columnist for Times, voices out what many of them had felt all these years. EU policies, regardless of their intentions, had played a significant part in putting a stranglehold on the Spanish economy, which in turn had reverberated negatively against Catalonia. He points out that inflexible EU economic decisions during the 2010 eurozone crisis set Spain down on a path of stagnation that took it years to recover from. During that ordeal, Spanish banks desperate for funding squeezed it from Catalonian property owners through high-interest rates; those who could not pay were summarily evicted.
What adds insult to this collective injury is that Catalonia has a robust economy that has consistently propped up Spain and the national treasury, sometimes at a great cost to itself. Twenty-one percent of all taxes that land in Spain's bureau of internal revenues come from Catalonia. Thanks to flourishing businesses in agriculture and technology, its overall contribution makes up a fifth of the nation's gross domestic product. And while still far from getting out of the woods, its unemployment rate of 13 percent is still better than the national rate's 17 percent.
Rightly or wrongly, Catalonia's citizens feel the country can stand on its own and will no longer accept second-class status from the national government. That is what the separatist movement has banked on, and hopes to make legal and public this coming Thursday when the events of the vote are announced.
Businesses that are based in the community, however, may feel differently. Similar to Brexit, a steady grim exodus has developed, with prominent brands and multi-national corporations creating exit strategies should the separation be finally declared official. The Telegraph names three for starters: infrastructure power player Abertis; wine producer Freixenet; and Gas Natural, Spain's leading gas and electricity company. City A.M. names others: property development firm Inmobiliaria Colonial; and top financial institutions Caixabank and Banco de Sabadell. Should other companies join them and transfer their operations elsewhere, a weakened financial foundation would leave Catalonia's new independence in a very precarious position.
The Spanish government in Madrid is also baring its teeth to show it means business. It has sent police to stop the referendum—and complaints by the international community about the brutal force done to the voters have not softened its stance. Spanish Prime Minister Mariano Rajoy warned that it will suspend Catalonia's autonomous status if it will not withdraw its separatist intentions.
Tensions are very high in the air, and they will climb higher as the referendum results are released late this week. As of the moment, the only thing certain about this scenario is the economic and political uncertainty facing Spain, Catalonia, and even Europe.
(Featured image by Xfigpower via Wikimedia Commons. CC BY-SA 3.0)