7 entrepreneurship money management tips you should keep in mind
Money management helps business owners learn about wise decision making and taking risks. Here are seven strategies that can help.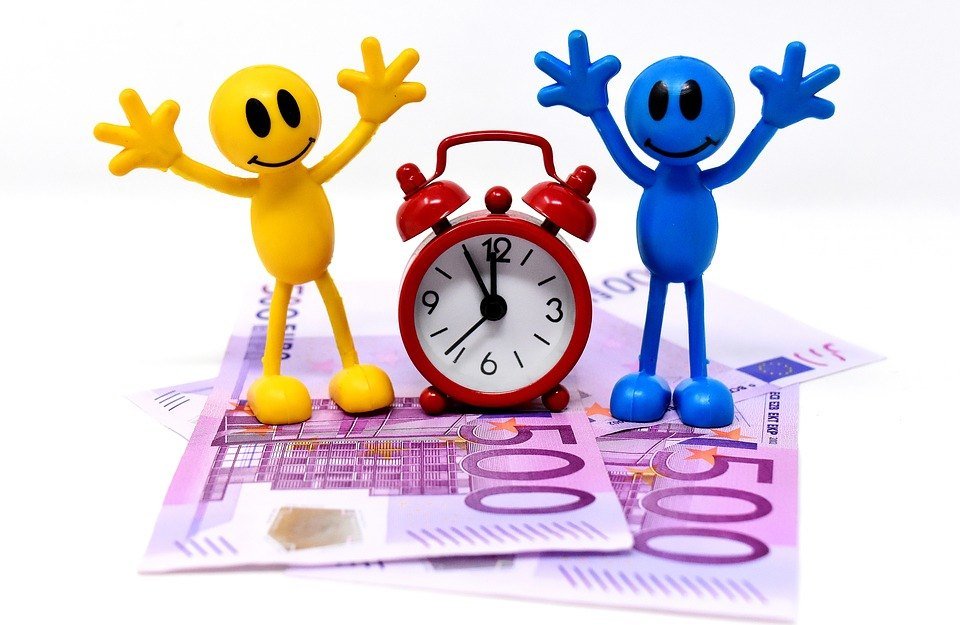 As a business owner, there are risks and rewards that you assumed when you agreed to become your own boss. Whether it's creating a schedule so you can be with your family even if it means working late nights, managing a brick and mortar location as owner-operator and leaving the (relative) stability of corporate America, or running a business as the fulfillment of a long-time dream, there are a number of dos and don'ts of entrepreneurship money management that impact your risk-reward analysis.
DO have a Budget.
If we're being honest, you actually need two budgets – one for the business and one for personal. The reason is that you've got to understand personal finances in order to create a business budget that fits your lifestyle. In other words, your business needs to maintain itself and your family. If you don't know the numbers or forget to include an honest accounting of debt, you could be left in financial distress before you even open the business.
Create a list of all monthly income and expenses. This includes mortgage or rent, car payments, credit cards and other loans, utilities, savings contributions, child expenses, and vet bills. The total of expenses is the minimum your business needs to pay you in order to maintain the lifestyle to which you've become accustomed.
Keep in mind additional business expenses including start-up fees, marketing, accounting, networking, healthcare costs, business taxes, and personal taxes. While you may not know your specific costs, you can talk to professionals (accountant, lawyer, etc.) who can help you understand the costs of starting and maintaining a business.
DON'T freak out when income fluctuates.
If there's one piece of advice I wish I could tell all new business owners, it is that no matter how much you plan and save, there will be periods of time when income fluctuates. Don't freak out because whether we admit it or not, it has happened to everyone. Entrepreneurship money management means not shutting your doors if the business is a little slow.
For the most successful, we take those fluctuations as challenges. We go back to what made us passionate about our business in the first place. We take time to work on the business, not in it. Write those blog posts. Schedule that social media. Meet with prospective clients. And make time for your mentors and fellow entrepreneurs. Your next big deal could come from them.
DO invest in yourself and your business.
One of the greatest gifts you can give yourself as an entrepreneur is the gift of personal development. Years ago I became a Toastmaster and learned how to present myself and my business in a professional manner while also maintaining my own personality. I learned how to tell my story in a meaningful way and I met amazing people that I am still in contact with today.
Until you're willing to invest in yourself, your business can only go so far … BUT …
DON'T overspend and call it an investment.
A few years ago, I had a colleague who invested thousands of dollars in a big name coaching program, calling it an investment in the business, only to be saddled with debt for years. She had financially overspent on personal development and created unnecessary debt for her business. It ended up feeling like she had a j-o-b because she was simply working paycheck to paycheck to keep the business afloat and bills paid, including the debt.
Before overspending, review your current budget and tax obligations to determine how much you can spend on expenses like personal development, coaching, marketing, and networking.
Keep in mind that no matter how good a program sounds, if it isn't going to make you money or won't lead to warm prospects, and/or is a portion of time you could use for other business building activities, it may not be worth it.
DO create policies and procedures…even if you're a solopreneur.
Sounds crazy that you'd need to have a procedure in place if you're a solopreneur but without it, you are likely wasting time and money. A colleague was sharing her monthly expenses for an array of online tools that she was using to run her real estate business. Not only was she spending hundreds of dollars a month, she didn't even know what she was paying for or why she had purchased them!
She needed to figure out what she had, how it was used, and if she really needed it. Once she did that, she had a better understanding of processes and budget. Because she knew what she needed done and knew she didn't have time, she decided it was time to hire a part-time employee who could implement the processes she already had in place.
DON'T operate in constant chaos.
Whether it's setting a timer to work on tasks like social media marketing, a monthly appointment to get accounting and mileage logs updated, or the process for onboarding a new client, procedures make your business run more efficiently. Not only that but if you're planning on hiring employees, these policies and procedures will help them understand the business faster than if they're just flying blind.
Where do you start? Begin by reviewing where you're spending the most time. Determine if you can (1) accomplish the task faster or better yourself using an updated process or (2) need to hire someone. Tasks like accounting and marketing are often the first to get outsourced.
When it comes to entrepreneurship money management, create budgets for personal and business, focus on what you do best, and figure out what other people can do better. In doing so, you're likely creating more income and less stress in your life and business.
—-
DISCLAIMER: This article expresses my own ideas and opinions. Any information I have shared are from sources that I believe to be reliable and accurate. I did not receive any financial compensation in writing this post, nor do I own any shares in any company I've mentioned. I encourage any reader to do their own diligent research first before making any investment decisions.