How environmental investment makes businesses competitive
As the world needs to address climate change, it is possible to be environment friendly while being profitable?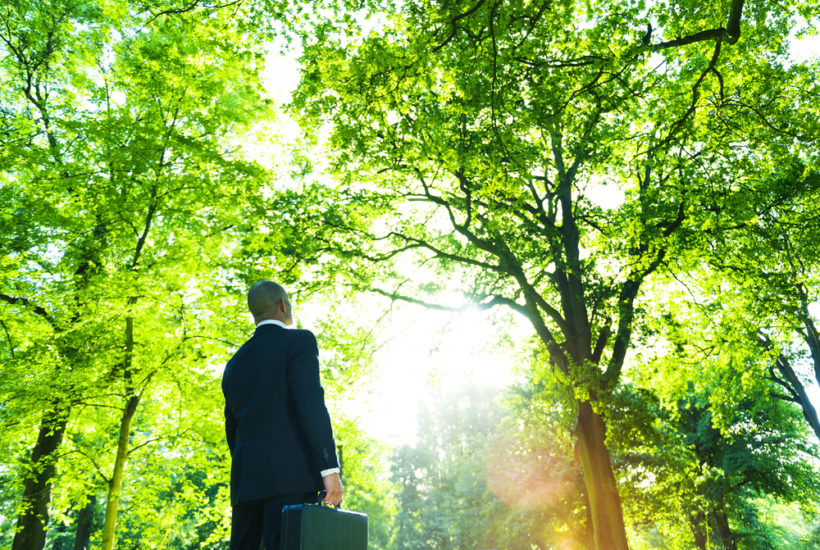 The majority of scientists agree — if humankind doesn't take measures now to combat global warming, environmental catastrophe will follow. However, the gears of the business world turn on making a profit. Is it possible to make money while switching to more sustainable practices?
The answer is yes. In fact, businesses can improve their bottom line by adopting eco-friendly practices. As public awareness of unchecked climate change grows, companies refusing to adopt policies and procedures that protect the planet will find themselves lagging behind the competition.
1. Environmental consciousness creates a positive impression
One way organizations benefit by switching to sustainable practices is by creating a positive image in the minds of potential customers and clients. People prefer doing business with companies that share their values. Given the way young people in America suffer anxiety and depression over climate change, building a reputation as an Earth-friendly company generates new business.
Additionally, environmental stewardship leads to free advertising opportunities. Companies that sponsor the Adopt-a-Highway program have their business name viewed by thousands of drivers, creating brand awareness. Getting involved in local fundraising events and having a team participate while wearing shirts with logos also builds brand recognition for next to nothing.
Once people find a brand they love, they tend to stick with it. The importance of brand recognition cannot be overstated. Reputation is important to building any small business, especially for those working in specialty niches. People may not need a new roof put on every day, but when it comes time to repair it, they'll remember the name of the roofing company they've seen around town.
2. Sustainable practices save money across industries
While it may take a significant investment of capital up front, switching to more sustainable practices can save small businesses a ton of money in the long run. Plus, switching to more eco-friendly practices puts companies at the forefront of a new frontier.
The health care industry, for example, creates a ton of waste, much of it in the form of single-use plastic. There's no need for items such as single-use pill cutters to land in the garbage when steam sterilizes such devices. Obviously, using some of these things is unavoidable in certain cases to protect patient safety, but most facilities could slash their waste production significantly by making simple changes.
Those working in the construction trades find that many younger clients seek environmentally friendly amenities and responsible practices. Getting the team involved with more sustainable construction practices, such as resource-efficient technology, is a public relations move that establishes leadership in this new frontier.
House and office cleaners often use toxic chemicals to sterilize surfaces, and the residue may prove harmful to human health. Fortunately, due to the risk, many cleaning companies have switched to natural, nontoxic cleaners. Those who like to stay tidy can mix their own products on the cheap using items such as white vinegar.
Academic facilities, law offices and accounting firms create a notorious amount of paper waste. Whenever possible, such institutions should go as paperless as they can. With secure cloud storage, businesses can store sensitive documents electronically. Investing in screen covers and larger computer monitors can help staff and students edit on-screen instead of printing work for correction purposes.
Any workplace benefits from providing recycling containers on-site, but few do. Take the initiative to provide containers and offer to run them to the sorting center weekly. Recycling containers need not cost a dime — an empty box from a ream of paper or a repurposed garbage can work fine.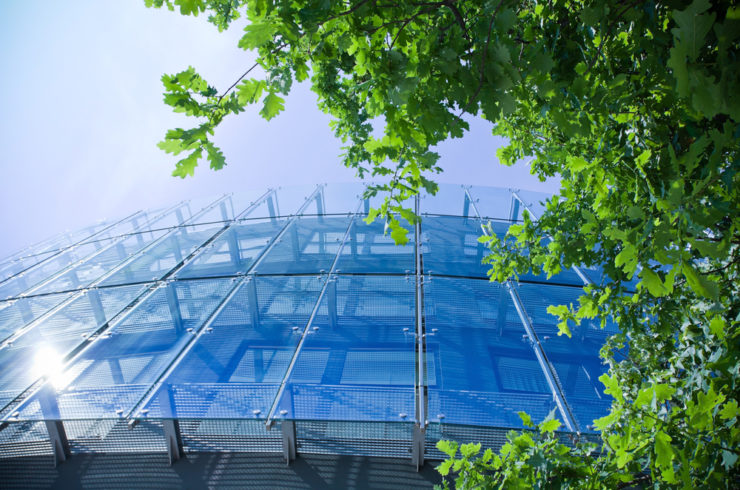 3. Working for a cause boosts morale and employee loyalty
Most people like to feel good about the work they do every day, and getting staff involved in going green instills them with a sense of pride in their employer. Interviewing and training new workers costs as much as six to nine months' worth of salary, so retaining top performers cuts expenses significantly.
Make becoming eco-friendly a challenge for employees. Set a date on a monthly or quarterly basis where they get to leave the office early to aid in a community cleanup. Welcome staff input and create a contest to see who can determine the best Earth-friendly practices to institute.
4. Protecting the planet preserves business assets
Should climate change continue unchecked, the very geography of the Earth will change. Many major cities, such as Miami, would sink under ocean waves. Businesses have struggled with costs of cleaning up after more intense hurricanes and wildfires already — those owning properties in affected areas may never recover.
5. Going green makes solid business sense
Human beings need to address climate change to ensure their continued survival, and leaders of industry play a huge role in protecting the planet through sustainability. Owners with sharp acumen know that going green is the wave of the future and take measures to become more eco-friendly. In a rapidly changing world, doing so represents solid business sense.
(Featured image by DepositPhotos)
—
DISCLAIMER: This article expresses my own ideas and opinions. Any information I have shared are from sources that I believe to be reliable and accurate. I did not receive any financial compensation for writing this post, nor do I own any shares in any company I've mentioned. I encourage any reader to do their own diligent research first before making any investment decisions.