This is how sustainable corporations continue to grow
With consumers becoming more aware of sustainable brands, investors are looking into putting their money on environmentally sound businesses.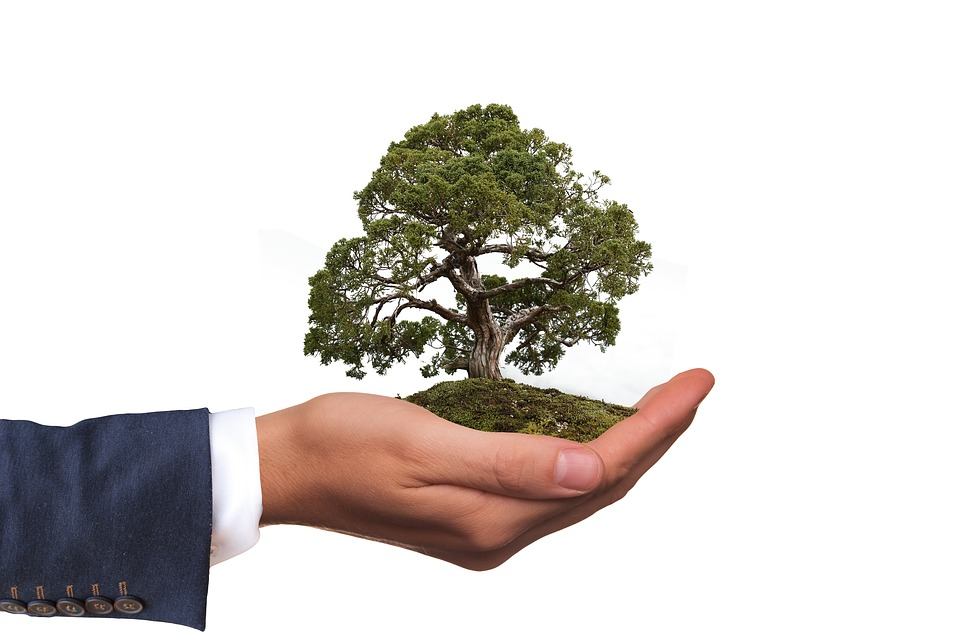 One of the most impactful trends in the modern business world is the growing importance of corporate responsibility, especially sustainability.
Consumers are telling companies they want to buy sustainable products from businesses that take a stand for the environment. According to a Nielsen survey, 66 percent of consumers will spend more on products from sustainable brands. Companies, naturally, are listening to these consumers.
Investors are responding to this trend, too. In a survey by Morgan Stanley, 75 percent of individual investors indicated they were interested in sustainable investing, while 71 percent believed it could bring better returns.
Why invest in sustainable businesses?
Investors are attracted to sustainable corporations because of the growing importance of sustainability to consumers, as well as to investors themselves. This trend is expected to continue to grow in the future. In the Nielsen survey, millennials placed an especially high value on sustainability.
Investors also have a chance to invest in growing and emerging markets. In recent years, for instance, the solar energy market has grown rapidly. Investors may be able to get in on the ground floor of industries that deal with other merging technologies.
For example, the piezoelectric industry plays a reasonably large part in energizing household appliances. This industry deals with materials that can generate energy when pressed on or otherwise activated. This sector is not well known, but it's growing, in part because of its potential to contribute to a more sustainable future using clean energy.
Choosing green companies also enables investors to avoid the risks of depleted resources in the future and other environmental difficulties that may plague nonsustainable companies.
What is a sustainable corporation?
Sustainability is, in its most basic form, operating in a way that allows you to meet present needs without compromising the ability of others to meet their needs in the future.
Corporate sustainability has three main elements, which are sometimes called the triple bottom line. These three pillars are people, plants and profit—or the social, environmental and economic aspects.
On the environmental front, companies aim to reduce the number of natural resources they use and the amount of emissions and pollutants released by them or on their behalf. This effort could include initiatives to use more recyclable materials, reduce packaging and depend on clean energy.
This requires going beyond the direct impacts of the company itself. You also need to go into the supply chain and encourage suppliers to become more environmentally friendly or explore alternatives.
The social aspect involves how the company treats employees and may include programs that back to the community through volunteer work or donating to charities. It also requires the company to consider the global supply chain and ensure everyone involved is treated fairly.
The economic pillar seems less altruistic than the other two, but it is necessary if the company is going to continue its environmental work. The company, of course, needs to make profits to continue to operate. Earning higher profits also means the business has more to invest in green initiatives.
These three elements must work together to achieve overall corporate sustainably. Although they may seem to be at odds with each other at times, balancing them is necessary.
Growth strategies
There are numerous strategies that businesses use to be sustainable while continuing to grow. Investors should look for the presence of approaches such as these:
1. A well-defined purpose
It's essential for companies to define why they do what they do and relate that to sustainability. A vague commitment to the environment does little. Instead, they need to give consumers and investors a clear picture of where the company stands and where it wants to go.
2. A forward-thinking plan
To be sustainable, companies need to create a viable plan for the future. They need to outline how they will achieve their goals and should build a continual improvement, as well as flexibility, into their programs.
Investors should look for companies that are willing to innovate and go above the bare minimum to achieve sustainability if they want a chance at greater yields.
3. Strong branding and outreach
For companies to get the benefits of going green, they need to be able to communicate with their customers, investors and the overall global community about their efforts.
They must, first of all, be transparent about their environmental impact and their progress toward their goals. They then have to adjust their branding so consumers associate the company with sustainability.
Sometimes, this may include educating consumers about why the way they operate is sustainable. Other times, it just requires getting the message of eco-friendliness out there.
With the right approach, corporations can operate responsibly regarding the environment, people and their finances. Doing all three is crucial to creating a more sustainable company.
—
DISCLAIMER: This article expresses my own ideas and opinions. Any information I have shared are from sources that I believe to be reliable and accurate. I did not receive any financial compensation in writing this post, nor do I own any shares in any company I've mentioned. I encourage any reader to do their own diligent research first before making any investment decisions