EU to investigate Linde-Praxair merger over unfair business practice
As the industrial gas industry welcomes the Linde-Praxair merger, analysts foresee a tirade of regulations, which may be cumbersome for the two businesses.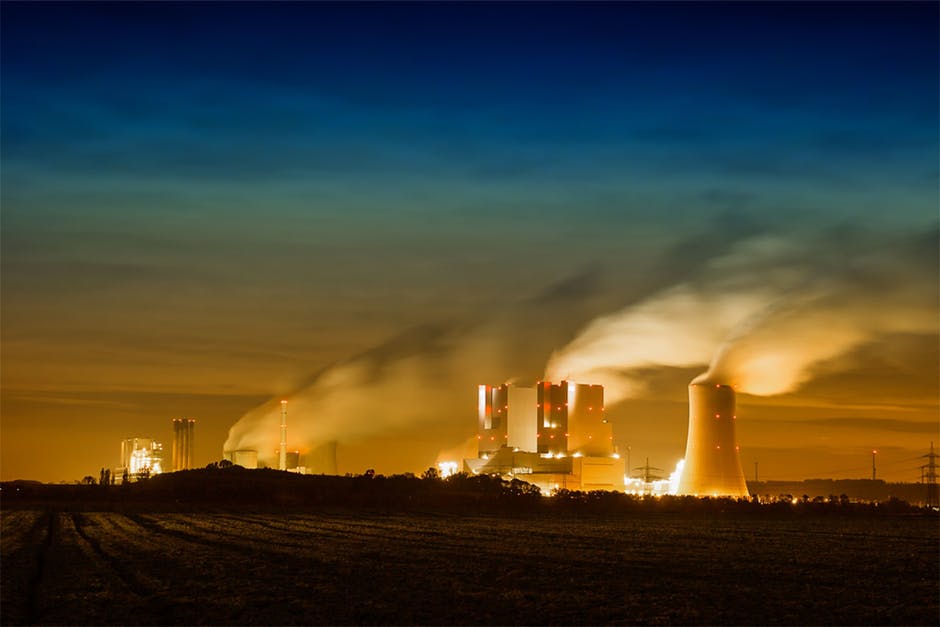 In 2017, industrial gas giants Linde AG and Praxair, Inc. announced a deal between the two companies to merge their businesses—worth $70 billion during that time—to become the leader in their industry.
A 2016 Praxair press release indicated that the merger would create a new holding company in an all-stock transaction. In addition to this, the merger will create a company with pro forma revenues worth $30 billion and a current market value of over $65 billion.
The deal was supposed to be completed by the second half of 2018. However, Reuters reported that the European Commission announced its plans of launching an investigation into the merger, now worth $85 billion, over reduced competition for gases. The Commission, which is the competition watchdog of businesses in the European Union, expressed its concern about how the merger will affect the oxygen and helium markets.
Competition Commissioner Margrethe Vestager said, "Gases – like oxygen and helium – are crucial inputs for a large variety of products we use every day. We will carefully assess the proposed merger between Praxair and Linde would lead to higher prices or less choice for European consumers and businesses."
A problematic merger?
According to a report from the Financial Times, the Linde-Praxair merger has come across several hurdles since its announcement in 2016. In the late part of the said year, Linde's workers protested against the merger, which resulted in the ousting of the company's top two executives and the collapse of the original deal.
As of last year, a new deal came through, which provides better terms for German workers, but finalization has become a burden as details were reported to be "rocky."
In addition to this, the launch of EU's investigation means that Linde and Praxair will have to face a lengthy regulatory battle for them to obtain clearance in Europe. They might need to offer asset sales because of antitrust concerns.
Linde puts assets up for sale
Early in February, Linde said it expected to make more divestments in order to win antitrust approval, according to a separate report from Reuters. However, the company clarified that it will not sell businesses that have revenues and earnings going beyond thresholds it and Praxair agreed to.
Should regulators demand to get rid of businesses raking in over $3.7 billion in sales or $1.1 billion in earnings before interest, taxes, depreciation and amortization or EBITDA, both companies can cancel their deal "without penalty."
In addition to this, most of its assets from Europe and the U.S. that will be put up for sale are worth an estimated €6.5 billion to €7.5 billion in total. Linde is sending out information packages on its antitrust-related assets to buyers, but the company prefers to find one buyer for all of its assets.
More recently, Bloomberg reported that both Linde and Praxair could earn $8 billion in asset sales. Interested parties include Air Liquide SA, Air Products & Chemicals Inc., Messer Group GmbH, and Taiyo Nippon Sanso's Matheson Tri-Gas unit. Both companies are maintaining a flexible approach to the sale in hopes of attracting more parties.
Stock performance taking a hit
Reuters also reported that in preparation of the merger, Linde made a proposal in February 2017 of paying a combined dividend of $8.68 per share for 2017 and as an advanced payment for 2018 as a means to coordinate its dividend payment with Praxair. According to the report, the payout consists of €3.90 per share for 2017 and €3.10 for the first three quarters of 2018.
On the other hand, Nasdaq reported that Praxair's shares fell 4.7 percent since the company announced its earnings report. For the fourth quarter of 2017, it reported a positive 2.7 percent earnings. Meanwhile, adjusted earnings in the same quarter were at $1.52 per share and even surpassed the $1.48 Zacks Consensus Estimate.
The business segments' positive sales growth drove the uptick in earnings. Moreover, the adjusted earnings in the quarter do not include the $1.41 per share of charges in connection to the Praxair-Linde merger, as well as the U.S. tax reform. In addition to this, the company's adjusted 2017 earnings were at $5.85 per share.
Both Linde and Praxair have an October deadline to get all approvals in place. The European Commision said last month that a ruling would be issued by July 18. Air Liquide, the world's largest industrial gas supplier, completed a deal two years ago with the $13 billion acquisition of Airgas Inc. If Linde and Praxair are successful with the merger, it becomes second of three major companies in the industry, along with Air Products.