Can copper compete with gold? The EV boom and its implications for copper miners
Gold has long been the mineral resource that receives all of our attention, but it is not the only one to be watched. Long heralded for its conductive properties, the electrical and electronic industries depend heavily on its abundance. Now, as the boom in Electric Vehicles unfolds, a shortage is creeping up on the supply side. This has immediate implications for junior miners.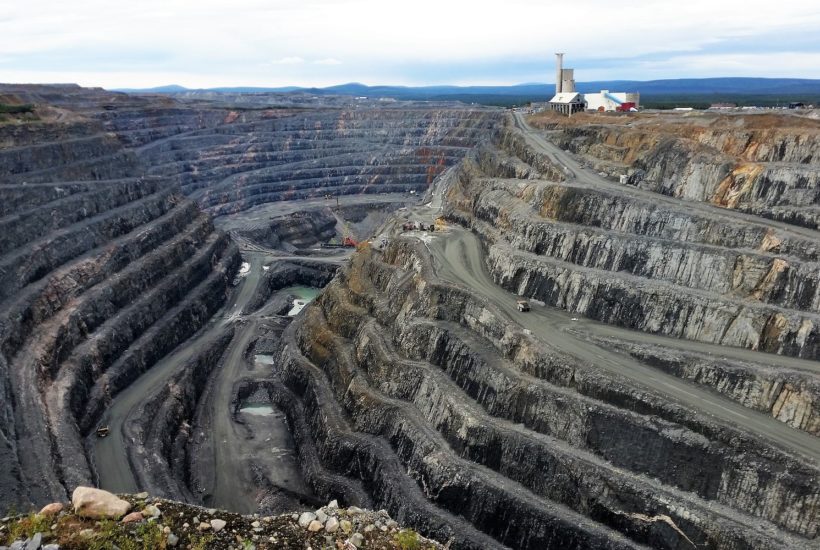 The world is enamoured with gold, and with good reason. With an established reputation as the ultimate storer of value and recent record prices, it commands a lot of attention. Of course, it is far from the only valuable mineral that we extract from the earth.
Silver is the obvious second cousin, but there is a world of opportunities out there for the investor willing to put in a little leg work and look beyond the headlines. Amongst them, copper is one such option and, with demand for the metal predicted to grow over the coming years, investment in it is likely to pay out quite handsomely.
Why Copper?
Copper has widespread applications in a variety of industries. From architecture and jewellery, right through to marine antifouling and medical antimicrobial applications, its uses are diverse. But the biggest consumers of copper are the electrical and electronics industries, where it is treasured for its conductive properties in cables, motors, shielding and more.
Of particular interest in this current time is its use in electrical applications. But this is not because smartphones, televisions and other gadgets currently rule our lives. These are all compact, low current devices and, for any of you who still remember some basic physics; small currents don't require heavy copper usage to carry them.
But there is a growing sector of the electronics industry which requires much heavier use of copper. If you've been paying any attention to the stock markets lately, there are two stocks in particular which have probably already given you a pretty good hint—Nikola (NASDAQ: NKLA) and… wait for it… Tesla (NASDAQ: TSLA).
Electric Vehicles to put pressure on strained global supplies
The Electric Vehicle (EV) market is growing, and it's a hefty consumer of copper. While an average smartphone may only have to handle a maximum of 18W over a handful of centimetres when fast charging, A Tesla Model S's electrical system must bear the burden of a 439,000W motor and a 60,000W regenerative braking system. What that adds up to is over eighty kilograms of copper in every single Tesla, and these are just compact family sedans.
There is also, of course, the Tesla Semi coming into the commercial vehicles market along with other traditional truck manufacturers like Volvo already electrifying their fleets. But this is only one tiny part of the picture; the infrastructure needed to support broad electrification of the auto market will put the biggest strain on copper.
Charging stations and power grid upgrades to require even more copper
Based on U.S. data, a typical car travels an average of 20,000 km per year. With a standard electric vehicle consuming an average of 0.2 kWh per kilometre, this results in an annual consumption of 4,000 kWh per year, per electric car.
Given that the average American household currently consumes 10,909 kWh per year, it's clear that, in the coming years, major infrastructure upgrades will be needed to support the additional strain on the electricity grid. There will also be a demand for 40 million charging stations by 2027.
All-up, the growing electric vehicle market will result in an annual copper demand of 11 Mega tonnes (Mt).
Copper supplies strained, effective immediately
The world copper market is already in deficit and, without significant new copper mining project development, the supply side deficit is only expected to continue increasing. By 2035, the deficit is predicted to rise to 15 Mt unless new copper mining projects start coming online soon.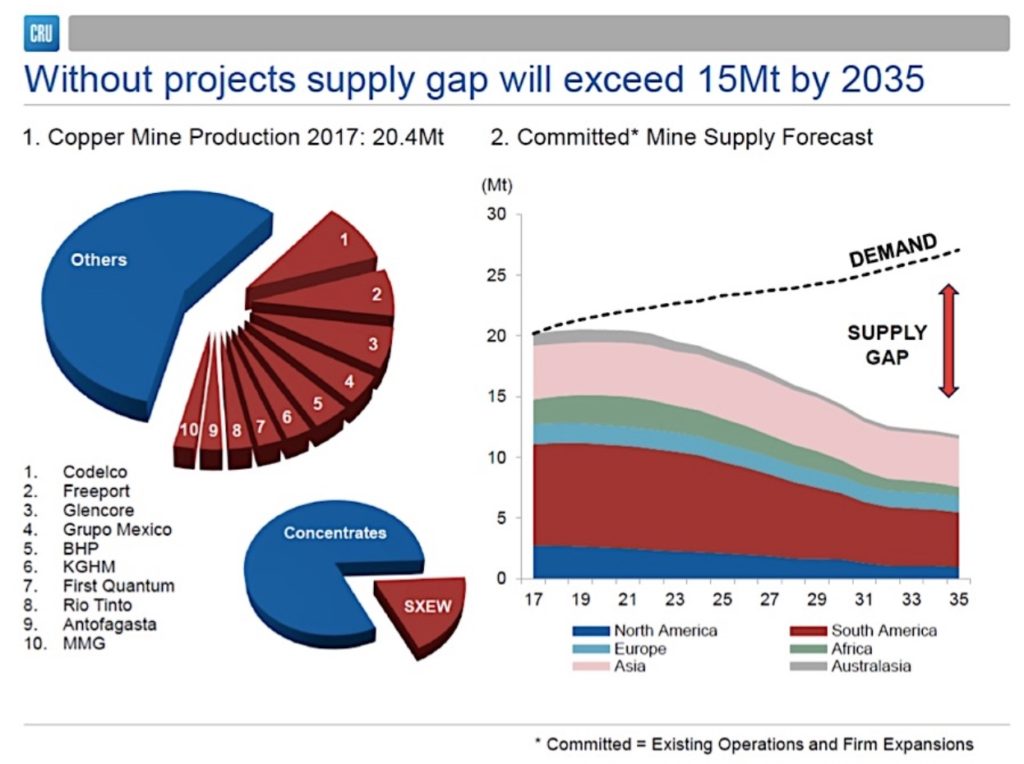 According to CRU Group analyst Hamish Sampson, the need for new copper projects is so severe that, in order to meet forecasted 2035 copper demand, "every single copper project currently in development or being studied for feasibility [needs to be] brought online before then, including most discoveries that have not yet reached the evaluation stage."
Junior miners looking like a good long term bet
While the boom in real demand for copper is expected to play out over more than a decade, the need for new projects has already started. When forecasted growth is taken into account with the fact that over 200 of the copper mines currently in operation are expected to be fully depleted before 2035, the situation on the project development side is already urgent.
This will be a boon for junior miners over the next few years, who are set to reap the benefits of future demand today.
Amongst those worth researching, Kincora Copper (TSXV: KCC), Quaterra Resources (TSXV: QTA) and Kaizen Discovery (TSXV: KZD) are all copper focused companies with prospective copper projects scattered around the globe. But there's another junior miner with a large copper project that should make for a particularly attractive investment at this time, given the advanced stage they have already reached on a separate gold project.

The miner, Rockridge Resources (TSXV: ROCK), who is currently expanding on their gold discoveries from earlier this year at the Raney Gold Project, has also optioned the Knife Lake project; an advanced-stage mineral exploration property in Saskatchewan. The combination of these two projects, both of which have returned promising drill results for Rockridge, will make for a potent growth stock as miners begin looking to fully develop these two projects.
—
(Featured image by Neta623 via Pixabay)
DISCLAIMER: This article was written by a third party contributor and does not reflect the opinion of Born2Invest, its management, staff or its associates. Please review our disclaimer for more information.
This article may include forward-looking statements. These forward-looking statements generally are identified by the words "believe," "project," "estimate," "become," "plan," "will," and similar expressions. These forward-looking statements involve known and unknown risks as well as uncertainties, including those discussed in the following cautionary statements and elsewhere in this article and on this site. Although the Company may believe that its expectations are based on reasonable assumptions, the actual results that the Company may achieve may differ materially from any forward-looking statements, which reflect the opinions of the management of the Company only as of the date hereof. Additionally, please make sure to read these important disclosures.