What Warren Buffett's bet on gold mining companies means for Rockridge Resources and gold investors
As COVID-19 was confirming gold as the ultimate hedge against instability, Buffett was buying into gold mining. At the same time, Rockridge Resources (TSX.V: ROCK) was confirming the value of its flagship prospective gold property, hitting a highlight intercept of 28g/t. With further exploration at the site about to commence and Buffett going bullish on gold, a massive opportunity is opening up.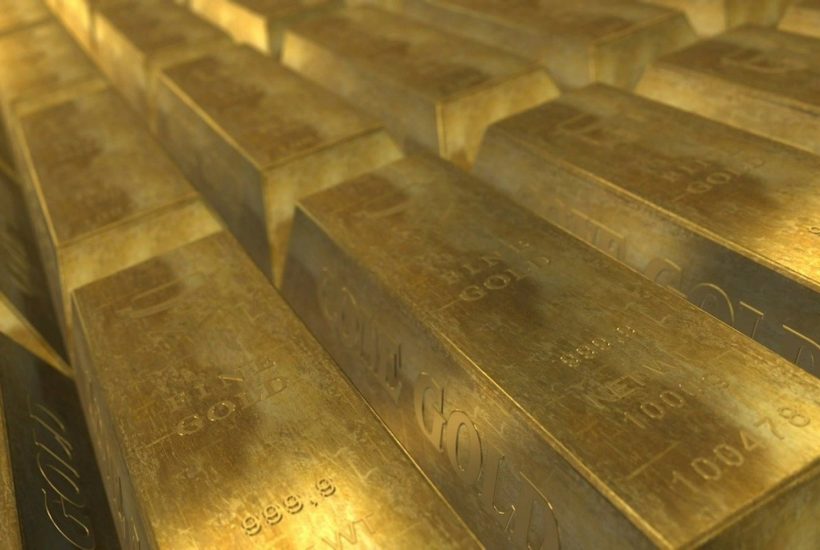 The devastating impact of the COVID-19 pandemic has echoed through markets across the globe. Just like every crisis that has come before it, investors reacted as one would expect. This is fantastic news for junior mining companies like Rockridge Resources, Ltd. (TSX.V: ROCK, OTC: RRRLF) who are heavily committed to gold.
Just to recap, in case you missed it, gold has finally broken the $2000 an ounce barrier, setting a record high of just over $2075. Despite some recent turbulence this week gold is now establishing some stability around the $1,900 mark, it's holding well above previous highs briefly flirted with at the start of last decade. So what does this mean?
Gold has once again confirmed itself as the go-to safe-haven investment.
But this is more than mere confirmation. Gold has also well and truly broken out of an enduring sideways market that consumed the better part of the last decade. This breakthrough not only signals a massive upside for future gold prices, but it also leaves impenetrable support on the downside in its wake.
Oh, and let's not forget. The Oracle of Omaha himself, Warren Buffett, has been dumping banking and financial stocks and buying up gold.
Wait! What? Warren Buffett thinks this is huge, too!?
These rumblings in the gold market are unprecedented. Not only is gold reaching all-time highs and holding, but Warren Buffett is also getting in on gold.
This is huge.
A long time cynic, Buffett has spent his career trashing gold. His critiques focused around his value investing philosophy. He insisted that buying gold is ultimately just betting on fear and a losing game in the long term.
Fair enough. But these observations are borderline stating the obvious. When times are good, gold prices go down. When times are bad, gold soars. Everyone knows that. So what's going on? What was wrong with betting on fear, and why's Buffett betting on it now?
And why the hell is he dumping $6.9B worth of banking stocks too?
The pandemic's economic impact is generational
Until now, fear has been volatile. Every crisis with which we are familiar has always been balanced by equally good reasons to believe in a speedy recovery. Even in the worst of times, optimists have historically been a destabilizing force on the fear index.
But this crisis is different. The world has come to a grinding halt like it never has before. Entire countries have shut down for months at a time.
Even if a miracle COVID-19 vaccine were to arrive today, the damage done to the global economy is already beyond what we can imagine. Unlike the GFC, this is no mere transitory shock to the banking system. It's systemic, geopolitically unbound and the end is unknown.
This, in a nutshell, is the foundation of Buffett's bet on gold. This crisis is different and betting on fear is no longer a highly volatile losing game.
As the eternal optimists realise that a few years of quantitative easing and low-interest rates aren't going to be enough to dig us out of this hole, the fear index is going to reduce in volatility. And once it does, it's going up and dragging gold along with it even further.
What does this mean for Rockridge Resources?
This means a lot for Rockridge Resources and the potential upside for investors far outpaces that of gold alone. But we'll come back to that.
First, let's take a look at their recently confirmed goldmine. This has already put a hard limit on Rockridge's downside potential.
Completed in Spring of this year, Rockridge's 2000 meter drilling program at their Raney Gold Project, located on the southeast extension of the famous Abitibi Greenstone belt, found extensive mineralization in the area explored. With eight out of nine drill holes returning gold mineralization over broad intervals, including a highlight intercept of 28g/t gold over 6m (uncut), the upside for this junior miner is already massive.
The company has engaged Missinaibi Drilling Services Ltd. to prepare for drilling operations at the site, extending the Spring 2000m exploration to at least 3000m. The program will target approximately 10 drill holes of a depth between 200 and 300 meters each to gain a better understanding of the gold deposits on site.
This is an important step for Rockridge Resources and could help inject further energy into this undervalued gold stock.
Buffett is investing in gold mining, not directly into gold— why this means Rockridge will outpace gold
Remember the enduring sideways market of the previous decade? And remember how gold has finally shot up out of it, leaving a massive, years-long support line in its wake? Good, because it's important.
The problem in the past for junior miners like Rockridge Resources is that even if they were lucky enough to strike gold, selling rights to mine that gold was difficult. You see, gold in the ground isn't worth anywhere near what it is once it's dug up and refined.
It costs money to mine gold. A lot. In a mining region like Ontario, the total cost once all expenses are tallied up over the life of a project—often called the All-in Sustaining Cost (AISC)—hovers just a bit over $1000 per ounce. Do you see why this was a problem for junior miners now?
While the gold market was moving sideways and was meeting upwards resistance at $1300-1400, the margins on a multi-year mining project were not sufficient to mitigate the potential downside risks. Now, with solid support in place and prices above $2000/ounce soon to be the new normal, the risks of mining have dropped. Massively.
This is further compounded by the non-linear relationship between the price of gold and the returns gained from mining it. When gold was trading at $1300/ounce, mining it at $1100/ounce meant a profit of $200/ounce. When that same gold is sold at a price 50% higher at $1950/ounce, the profit jumps over 400% to $850/ounce. Yep, this is why Buffett bought into gold mining. Where gold investors make a nice 50% profit, gold mining investors make a ridiculous 400%.
Rockridge is already massively undervalued; will only become more so until the inevitable investor frenzy hits
Rockridge's Raney project is already proven to be valuable. They are literally sitting on a massive goldmine right now.
Future exploration can only increase its value. As will the current outlook for gold prices. These two factors alone build an imminent explosive growth into its share price expectations.
But what's more, the old expectations about mining's low margins and big risks are still built into the market's estimation of Rockridge's true value. Investors simply haven't had enough time to catch up with just how enormous the consequences of recent gold developments are for miners.
When the market finally realises just how undervalued this stock is, watch out. It's going to explode.
—
(Featured image by PublicDomainPictures via Pixabay)
DISCLAIMER: This article was written by a third party contributor and does not reflect the opinion of Born2Invest, its management, staff or its associates. Please review our disclaimer for more information.
This article may include forward-looking statements. These forward-looking statements generally are identified by the words "believe," "project," "estimate," "become," "plan," "will," and similar expressions. These forward-looking statements involve known and unknown risks as well as uncertainties, including those discussed in the following cautionary statements and elsewhere in this article and on this site. Although the Company may believe that its expectations are based on reasonable assumptions, the actual results that the Company may achieve may differ materially from any forward-looking statements, which reflect the opinions of the management of the Company only as of the date hereof. Additionally, please make sure to read these important disclosures.