Five Important Questions to Ask Before Investing in Gold
Before investing in gold, you should due your diligence in order to make wise choices. The question of whether your gold investment will appreciate or not will largely depend on the price you paid for it. For instance, if you buy your gold investment at below-market prices, it will definitely appreciate, which will allow you to make more profit.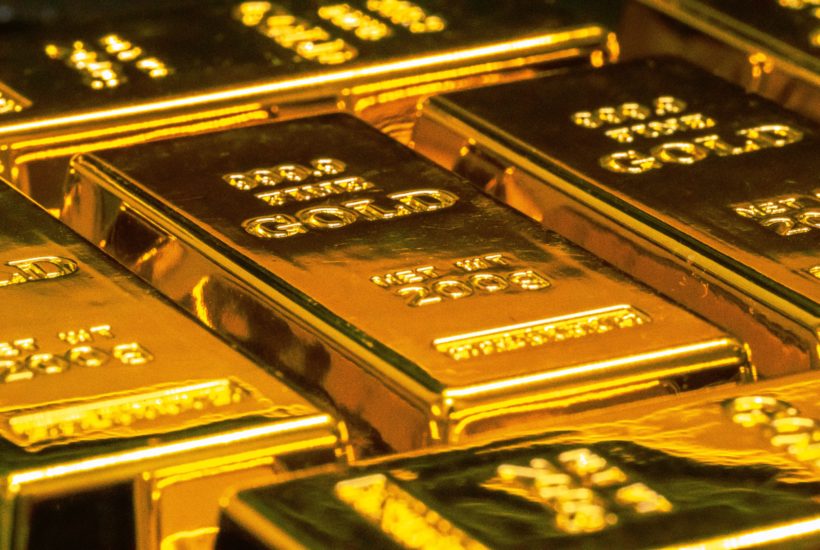 Over the years, advancements in technology have changed how people do things. They continue to influence how individuals interact, do their shopping, and even how they invest.
However, not everything has changed. For instance, in ancient times, precious metals were of great value to society, and today they're still considered safe investments to make. In the past, most precious metals were used as a sign of wealth, and the same is true in the present. This implies that, unlike other metals that may depreciate over time, precious metals tend to retain their value. That's why they're a good investment, especially if you're looking to diversify your portfolio with a Goldco IRA.
One of the most traded precious metals is gold. Some people buy gold because of its cultural importance, while others purchase it to store wealth and similar reasons. Before spending your money on gold investment, however, it's recommended to browse websites like IRAinvesting.com that will provide you with information and advice about gold investments to ensure that you make wise choices. Also, if you're considering investing in gold, it would be beneficial to ask yourself the following questions:
1. Why Are You Looking To Invest In Gold?
Gold is a scarce and valuable asset anyone can opt to invest in. While other investments can be significantly affected by various economic crises, gold remains stable and doesn't lose its value. So you won't have to worry too much about losing your money should there be economic uncertainties.
Also, gold can serve as a hedge against inflation. Adding it to your portfolio ensures that you get maximum returns on your investments. But whatever reason you have for investing in gold, see to it that the benefits outweigh the risks in the long run.
2. Are You Worried That Your Gold Investment Might Depreciate?
The question of whether your gold investment will appreciate or not will largely depend on the price you paid for it. For instance, if you buy your gold investment at below-market prices, it will definitely appreciate, which will allow you to make more profit.
The value of gold has remained strong over the past decades and is expected to stay strong in the years to come. So whether you purchase your investment at market price or below it, there are all indications that its value will continue to rise.
3. Whom Will You Purchase Gold From?
While gold investment can be a good idea, it also comes with some challenges. Because it's a precious rare metal, there are many scams built around it. You can easily be scammed off your gold investment and lose all your money in the process.
To avoid being conned or making investing mistakes, you need to research to find a licensed precious metal dealer. And working with a licensed dealer isn't enough; you'll also need to read other customers' reviews about the professional you've selected. If you find nothing but positive feedback on their website, such a dealer might be trustworthy, and you may consider buying gold from them.
4. Where Will You Store Your Physical Gold?
Given the value that gold holds, you need to handle it properly. Should you decide to invest in physical gold, then you need to think about how you'll store it. Where you store your gold should be a secure place hidden from prying eyes.
If you want to store the gold by yourself, buy a durable safe so you can keep the gold in your home. If you don't think your residence is the best place for it, you can store it in a safety deposit box at your local bank instead. Whichever place you decide on, make sure that it'll be easy for you to retrieve the gold anytime you need it.
5. Do You Want A Highly Liquid Investment?
Before you go for any type of investment, you need to understand that its real value isn't what's written on paper but rather the amount of money you can get after selling it to someone else. For instance, you have an investment trading at USD$500, but because of financial constraints and lack of interested buyers, you agree to sell it for USD$450. Its real value then changes from USD$500 to USD$450.
However, gold investments are quite liquid, which means you can easily sell them at current market prices. You'll be able to retain the value of your wealth this way.
Takeaway
While gold investment can be an excellent option when it comes to diversifying your portfolio, you need to do your research in order to make the right decision. It would also be helpful to ask yourself the questions above so you can receive the best deal and get maximum value for your money.
__
(Featured image by Jingming Pan via Unsplash)
DISCLAIMER: This article was written by a third party contributor and does not reflect the opinion of Born2Invest, its management, staff or its associates. Please review our disclaimer for more information.
This article may include forward-looking statements. These forward-looking statements generally are identified by the words "believe," "project," "estimate," "become," "plan," "will," and similar expressions. These forward-looking statements involve known and unknown risks as well as uncertainties, including those discussed in the following cautionary statements and elsewhere in this article and on this site. Although the Company may believe that its expectations are based on reasonable assumptions, the actual results that the Company may achieve may differ materially from any forward-looking statements, which reflect the opinions of the management of the Company only as of the date hereof. Additionally, please make sure to read these important disclosures.