Ever Wanted to See the Future? Here's Where NFTs Are Headed
So you wanna get a hold of an exciting new NFT project but don't know where to start? Hint: it's not with one of the usual suspects. NFTs are now heading in exciting new directions, and the most successful projects will be those that make the most of the decentralized ecosystem they live in. A great example is the Holy Ones, a project combining classic NFT art with DeFi and DAOs.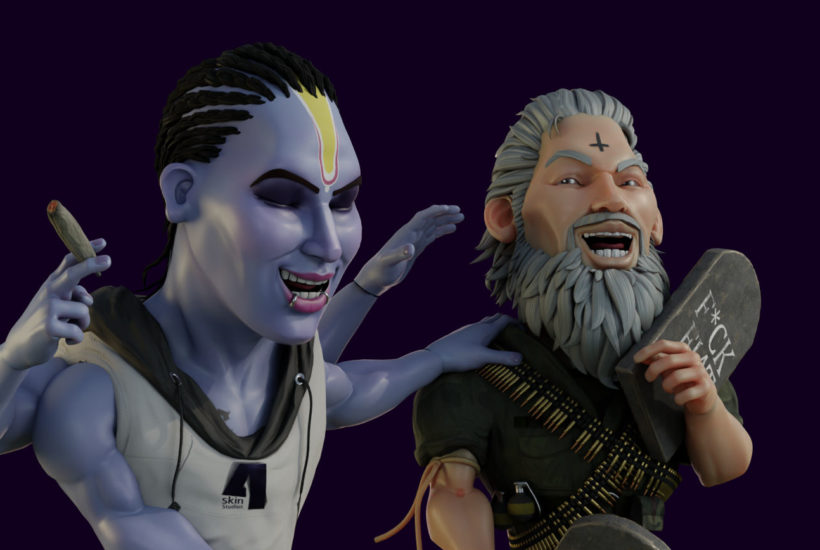 NFTs are everywhere, and they're clearly not going away. If anything, we're only going to see the market going from strength to strength. Famous collections such as Bored Ape Yacht Club have been snapped up by celebrities like Paris Hilton, Stephen Curry, Post Malone, and Jimmy Fallon. And new use cases for them are dreamt up. Hey, there's even talk about issuing university diplomas as NFTs.
However, there's a whole world of NFTs beyond the world of status symbols and utility tokens many of us are yet to explore. These are the hybrid projects that leverage NFTs to the fullest extent, fully leveraging the features of blockchain technology and new decentralized finance (DeFi) models while keeping the fun art that has been a significant driver of the initial hype.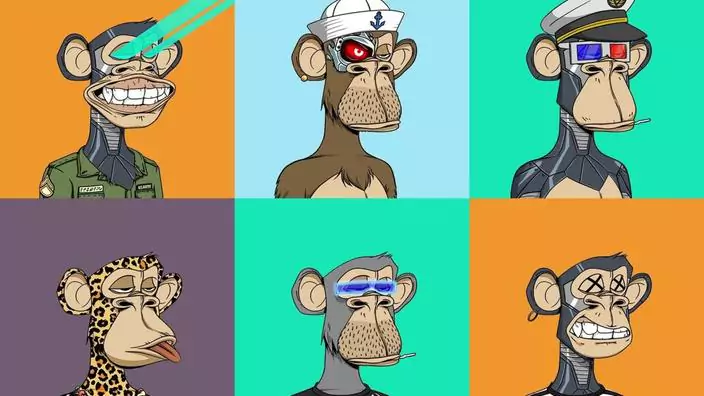 Familiar, but Different: Next-Generation NFT Projects
While there's little doubt that successful NFT projects will continue to attract enormous valuations, the reality is that there's only so much room in the market. What this means is that the thousands of mass-produced projects that have hit the market probably face a pretty grim future.
But, as we've already touched on, there's more to NFTs than meets the untrained eye, and a new breed of projects is finally starting to emerge.
Of course, this shouldn't come as a surprise. Stripped back to their fundamental function, NFTs are really just tokens that prove ownership. And when you combine this in creative ways with the rapidly expanding world of decentralized organizations and decentralized finance, you start to see where the future is heading.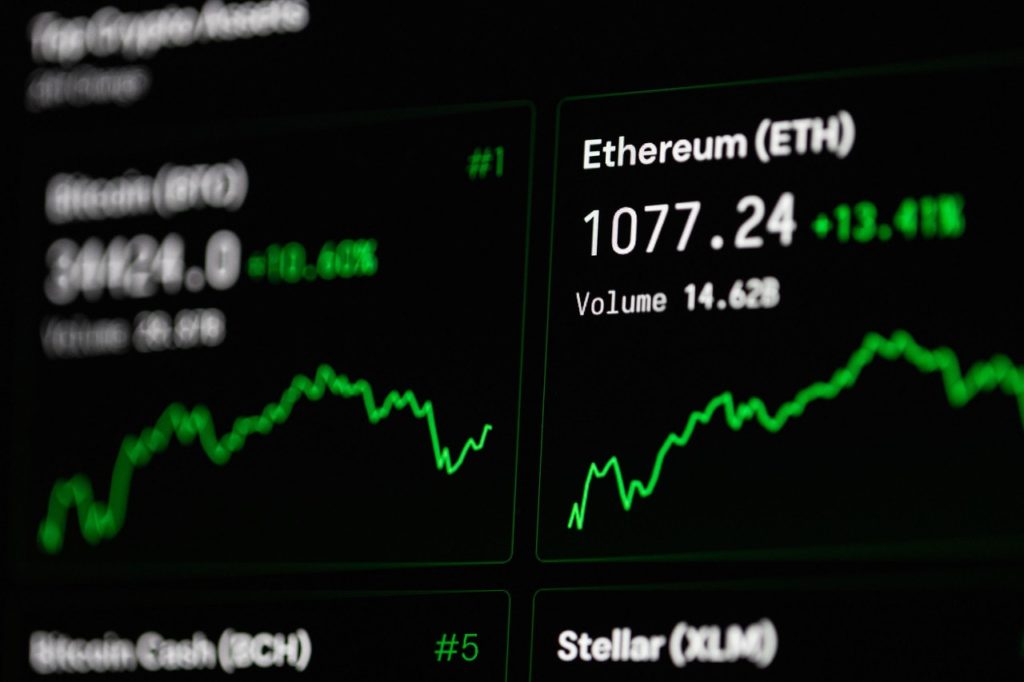 Take for example the Holy Ones NFT project which is currently right in the middle of its initial public sale. Yes, if you take one glance at them you'll see all the classic hallmarks of an NFT 1.0 project; notably, a fun theme around which a large series of artwork has been produced. But, if you pause a moment to go a little deeper, you realize there's a lot more going on behind the scenes.
Come for the Holy DAO, Stay for the Benefits
Taking a close look at the Holy Ones, the first thing to note is that each NFT grants membership is the aptly named Holy Ones DAO, which is short for a Decentralized Autonomous Organization.
For the uninitiated, a DAO is a new blockchain-enabled organization structure that embodies the spirit of crypto. Decisions are arrived at through distributed consensus rather than centralized leadership. Ownership takes place on the blockchain through tokens and smart contracts rather than, say, share certificates and centralized registries.
Giving an overview of what is being organized through this new generation of DAOs is beyond the scope of this article here. But, to give some idea of the breadth, DAOs have been created for everything from the fight for Julien Assange by the AssangeDAO, to creating a committee to determine what projects an organization should fund case with our focus here—the Holy DAO.
So here, Holy Ones NFT owners have the ultimate say over what projects the Holy DAO will invest its funds into. This could be any manner of on-brand projects, but expect most to take place in the rapidly emerging metaverse. To get an idea, the Holy DAO has already created The Aquarium, which is a decentralized casino gaming experience right in the heart of Decentraland.
As for the rest of the time, when Holy Ones NFT owners aren't voting on projects or enjoying the multitude of other NFT benefits afforded to them, this is where the DeFi element works its way into the picture. Here, every Holy Ones NFT acts like a share in any other dividend-paying company, meaning that Holy DAO members collect a consistent 20% royalties on profits generated by Holy DAO projects.
Projects Like the Holy Ones Have Huge Potential
If you're on the fence over whether you should invest in something like the Holy Ones or a more traditional NFT 1.0 project, take a moment to look at the facts.
First, the chances of picking a successful NFT project if all it's got to offer is a bit of artwork are pretty slim. The barrier to entry has fallen too low, and there are just way too many projects out there now. If you're not already holding something valuable, you probably aren't going to get into something that will have any value years from now without dropping a small fortune in an already-successful project.
However, things look much better if you weigh up the pros and cons of something like the Holy Ones.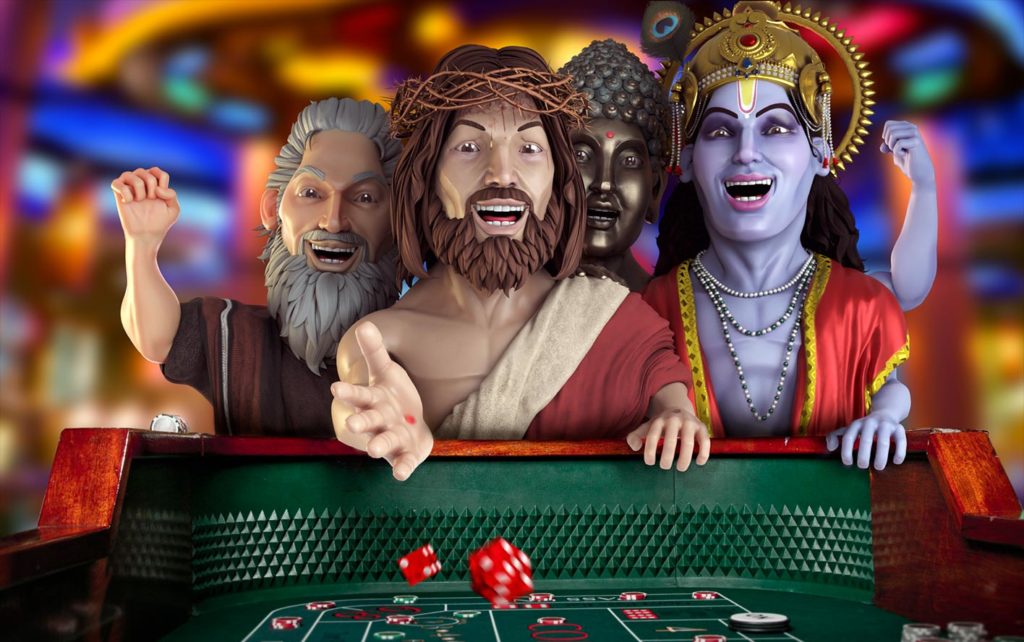 Yes, it's true that the artwork probably isn't going to make anyone a millionaire in its own right. Sure, it's good, and the theme is great. But so are thousands of other NFTs—it's more or less the same starving artist story from the traditional world, where great work alone isn't any guarantee of fame and fortune.
But once we start to bring in the rest of the project—the benefits, the DAO, the community—a very different picture emerges. Even if the Holy Ones art remains relatively obscure, the fact that it's attached to a revenue-generating project (which pays royalties to NFT owners) guarantees that this is set to be a great long-term buy and hold that will pay for itself.
This is also likely to function as something of a virtuous circle. The novelty of revenue-generating NFTs is likely to draw more attention to the project simply through word of mouth. This will then boost the Holy DAO projects' visibility along with the NFTs, thus boosting their respective revenues and values. Said another way, value-creating NFTs will attract attention, attention that will make them more valuable, which will then attract more attention… and thus, the snowball begins to form.
Where to Find The Holy Ones NFTs
The Holy Ones is now minting. For more information about the project, head straight to the Holy Ones website.
Otherwise, if you're ready to jump right in, head to the Holy Ones Public Sale page and connect your compatible Ethereum wallet to get started.
__
(Featured image provided by The Holy Ones)
DISCLAIMER: This article was written by a third party contributor and does not reflect the opinion of Born2Invest, its management, staff or its associates. Please review our disclaimer for more information.
This article may include forward-looking statements. These forward-looking statements generally are identified by the words "believe," "project," "estimate," "become," "plan," "will," and similar expressions. These forward-looking statements involve known and unknown risks as well as uncertainties, including those discussed in the following cautionary statements and elsewhere in this article and on this site. Although the Company may believe that its expectations are based on reasonable assumptions, the actual results that the Company may achieve may differ materially from any forward-looking statements, which reflect the opinions of the management of the Company only as of the date hereof. Additionally, please make sure to read these important disclosures.