Everything you need to know about FIFA World Cup 2018
Russia proposed Moscow, Saint Petersburg, Samara and Volgograd as possible hosts of the games.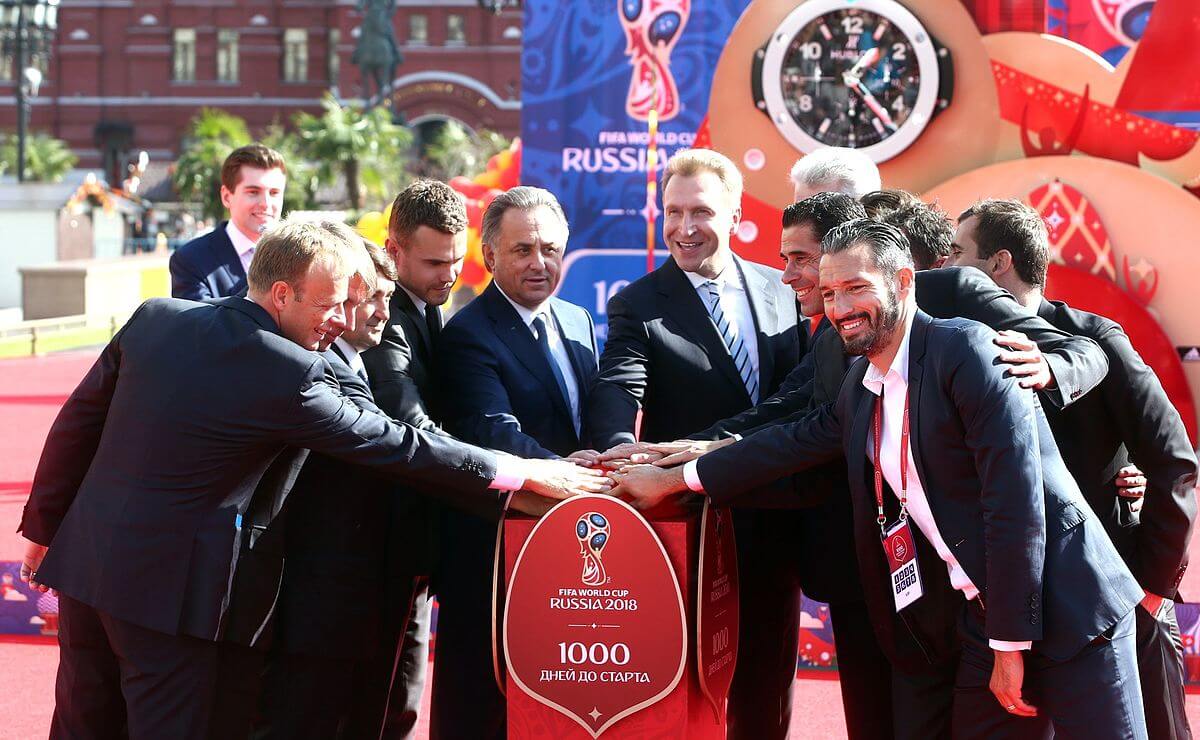 The 2018 FIFA World Cup will be held in Russia. It comes on the heels of the successful 2014 FIFA World Cup Brazil.
The world cup is held every four years. There is an ongoing qualifier to determine the countries that will make the 31 slots. The host country is automatically given a slot. The games will start from June 14 until July 15 next year.
Russia submitted a proposal of cities which may host the games and included among them are Kaliningrad, Kazan, Krasnodar, Moscow, Nizhny Novgorod, Rostov-on-Don, Saint Petersburg, Samara, Saransk, Sochi, Volgograd, Yaroslavl, and Yekaterinburg. The games will be televised by more than 80 media partners all over the world.
The next World Cup will have its hands full with trying to surpass the success of World Cup Brazil in 2014. According to Business Insider, the games generated a total revenue amounting to $4.8 billion for FIFA. Minus the $2.2 billion that went to expenses, what is left of the revenue is $2.6 billion.
FIFA made profits via TV rights fees, sponsorships, and ticket sales. It then gave $100 million to Brazil as legacy payment. However, Brazil spent around $15 billion to host the games. Most of the expenses went to the building of stadiums which now sits idle. As a result, there is a widespread condemnation of the spending that went to World Cup hosting in Brazil.
Next year, the World Cup will see its prize money increase by as much as 22%. Per TotalSportek, the total prize money and payments pool for next year's games are now equal to $700 million. In 2014, the total prize money pool was only $576 million which was divided into 32 participating teams and $100 million for players' insurance. World cup winners Germany bagged home $35 million while Argentina was given $25 million as runners-up.
Due to the alleged corruption inside FIFA that led to the lifetime ban of former president Sepp Blatter, there is a new list of sponsors for 2018 FIFA World Cup. Visa, Adidas, Coca-Cola, Qatar Airways, Gazprom, Wanda Group and Vivo will sponsor next year's games aside from McDonald's, Hisense and Budweiser. Castrol, Johnson & Johnson, Continental Tyres, Sony, and Emirates decided not to renew their deals after the 2014 World Cup.
Vivo is expected to widen its global reach after signing as partners for the 2018 and 2022 World Cup. Vivo is expected to release a special edition of World Cup inspired smartphone during the games. FIFA Secretary General Fatma Samoura claims the partnership is beneficial for both parties. "Football and technology are coming closer by the day, on and off the pitch, and it is a great moment to start a partnership of this nature with the leading global smartphone brand," a part of his statement reads.
Meanwhile, the next edition of World Cup is not lacking in drama. Goal.com lists down the teams that have qualified so far: Russia, Iran, South Korea, Japan, Saudi Arabia, Nigeria, Egypt, Mexico, Costa Rica, Brazil, Germany, Serbia, Poland, England, Spain, Belgium, and Iceland.
There are still remaining slots left for teams still in contention. Notable inclusions are Egypt and Saudi Arabia which will make their return in World Cup stage after quite some time. Meanwhile, Leo Messi's Argentina could miss the qualifiers as they have to sweep their remaining games to get a chance. Even then, their fate could be out of their hands as fellow hopefuls Colombia, Uruguay, Chile, and Peru stand in their way.
To put it simply, Argentina Coach Jorge Sampaoli said: "Our situation is not very comfortable, but it depends on us."
Messi missing the World Cup is just one of the many stories to watch out for as the final tickets for World Cup 2018 Russia remain up for grabs.
(Featured image by Kremlin.ru via Wikimedia Commons. CC BY 4.0)