What to expect in Canada's real estate market for 2019
Canada's good economic conditions make it a top choice in terms of residency and real estate investments.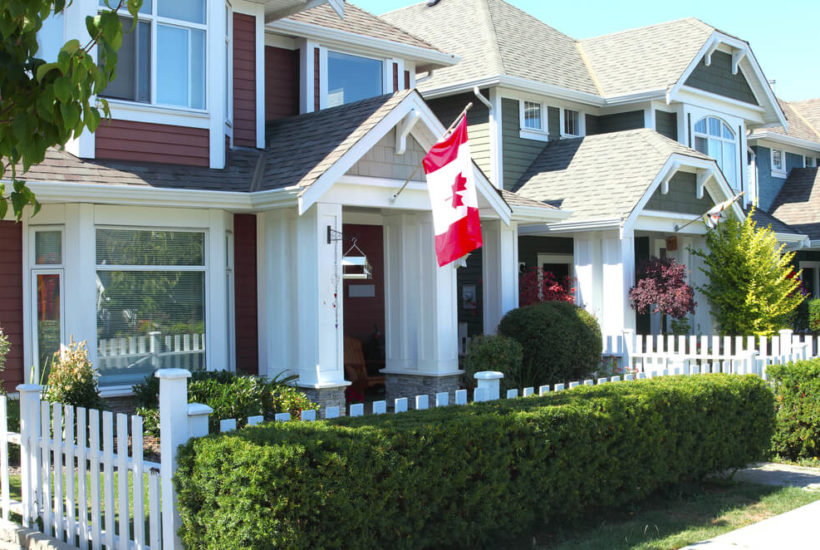 When Canada is discussed in the news, you often read or hear about its good quality of life. This means people who live there have access to food, housing, education, jobs, and healthcare. In addition, the unemployment rate is currently at 5.6 percent.
Naturally, Canada gets a good number of tourists, visitors and business travelers to the country because of its economic conditions. According to U.S News, the second largest country after Russia received a number one ranking in quality of life in 2018. With a population of 36.7 million, there are plenty of reasons why people want to live and invest in this country.
In the subsequent sections, we will examine what is happening in Canada's real estate market and what forces are helping to drive the boom in some of the country's provinces.
Toronto forecast and anticipated predictions between 2019-2020
In Toronto, the capital of the province of Ontario, the real estate market deflated in 2018. As reported by real estate agency Gord Collins, prices fell by 4.3 percent last year. In addition, sales of homes also fell by 16 percent and listings were also down (13 percent decline).
A factor in the drop in performance for the Canadian real estate market was rising mortgage rates. Moreover, lending requirements have become more stringent and home prices more expensive. Despite these downward trends, the Toronto market is expected to boom this year.
The analysis pointed out a possibility for Toronto to have a housing crash. However, it will be important for potential buyers and investors to look at the market conditions to make sure they pour money into reliable investments.
Political forces could be indirectly linked to these market phenomena. The trade disputes with the United States under the Trump administration and China's slowing economy make the markets unstable. Naturally, people are reluctant to invest in places like Canada.
Again, it is paramount to check market conditions, local news and experts to get a sense of where the market is currently at.
Market trends in commercial and residential real estate
MarketWatch compiled a comprehensive report on what exactly happened in 2018. Leading software provider Altus Group, which had been tracking the market since the year 2000, released data about commercial property investment and condo sales. All the previously mentioned sectors of the real estate market in Toronto were down.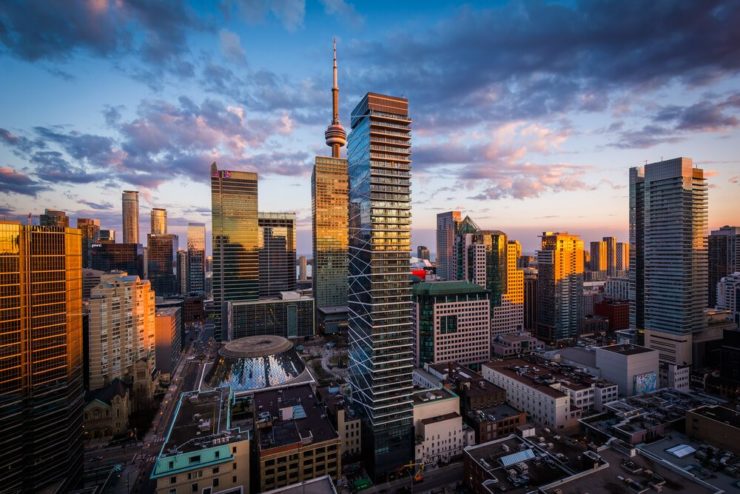 Nevertheless, the same report showed that in the Greater Toronto Area (GTA), total investment property sales volumes reached $21.1 billion in 2018. This was down from the record set in 2017. One of the major drivers for this substantial drop is the 31 percent decline in residential land activity.
Still, for the most part, Canada is bracing for a rebound as trade negotiations with the U.S improve. Other parts of the country are experiencing a different trend from Toronto. For example, the province of British Columbia's economic factors remain strong.
"BC's fundamentals remain stronger than elsewhere in the country. This means pressures on our housing market will continue, particularly with the population increasing and housing starts declining," says Cameron McNeill, Executive Director, and Partner at MLA Canada. "We must be progressive in our solutions to provide housing – the long-term viability of our cities depend on it,"
Elsewhere, Ontario accounts for almost 40 percent of Canada's population. More precisely, it has close to 14 million people. The listings for buying properties and land have increased in this brand new year. Whether you are looking to relocate, invest or shop for land in Ontario,Canada's open border policy stance will work to your advantage.
Despite some downtrends, there generally seems to be optimism for real estate and investment in 2019.
(Featured image by Rigucci via Shutterstock)
—
DISCLAIMER: This article expresses my own ideas and opinions. Any information I have shared are from sources that I believe to be reliable and accurate. I did not receive any financial compensation for writing this post, nor do I own any shares in any company I've mentioned. I encourage any reader to do their own diligent research first before making any investment decisions.