Hong Kong real estate experts downplay declining prices
Hong Kong real estate experts predict a likely continuation of the current price decline through the end of 2019 but do not consider it to be leading to a crisis despite unpredictability.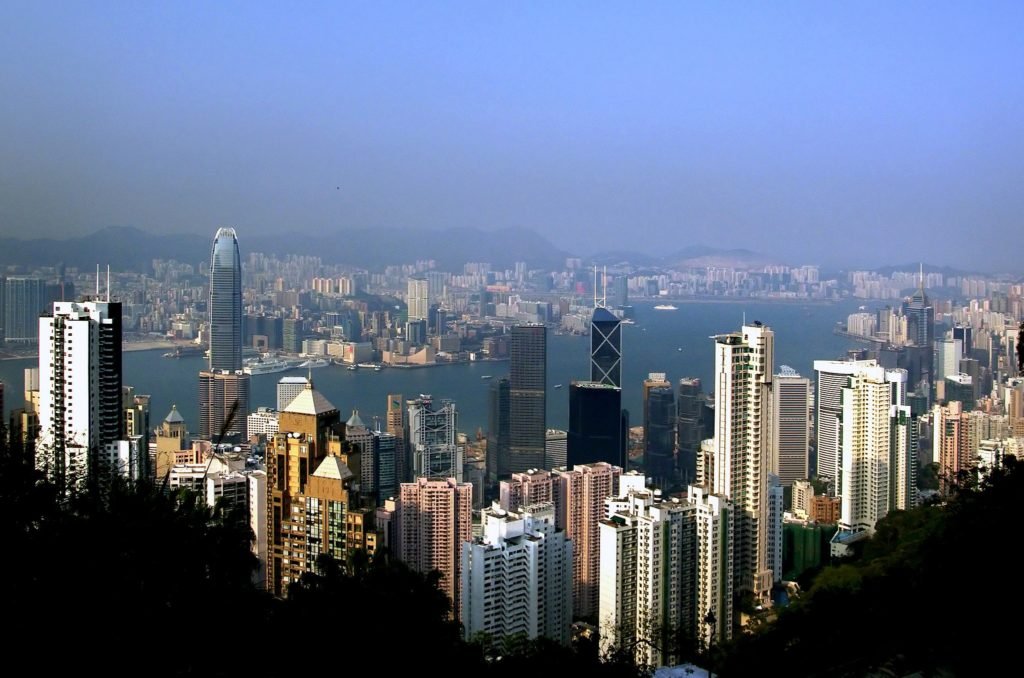 Hong Kong real estate experts are downplaying predictions of a decline in housing prices that could be as much as 25 percent by the end of 2019. Pointing to traditional volatility, underlying strengths and new buyers on the horizon, analysts predict that the decline will not become a crash. But a more serious collapse in prices could result if China has a true financial crisis, says at least one analyst, and that may depend on what happens when China and the U.S. resume trade negotiations.
Declining real estate prices
Hong Kong real estate prices are dropping in one of the world's most expensive housing markets. But this is considered normal, to some degree, as prices periodically correct and are traditionally volatile. Portwood Capital's Peter Churchouse says that there is no crash ahead because the "basic fundamentals are pretty good" and the supply of land is limited.
Churchouse founded Portwood Capital which is a real estate investment firm based in Hong Kong. He maintains that prices could drop by as much as 20 percent by the end of 2019 but believes that is as bad as it could get. Describing Hong Kong as "the most volatile property market in the world," Churchouse acknowledges that affordability is poor and interest rates are rising. But he also points out that unemployment is extremely low and that "interest rates are at the very low end of long-term averages."
New buyers in 2019
Nicole Wong is feeling more positive and expects no more than a 15 percent decline. CLSA's regional head of property research in Hong Kong points out that earlier price declines this year "corrected very quickly." She also points to the fact that, in 2012, the Hong Kong government added a tax on property purchases for non-residents that can be as high as 30 percent. This tax has dampened purchases by new residents from China in ensuing years.
Wong expects that next year, when such residents have passed the seven-year period required to obtain permanent residency, they will begin buying property. The elimination of the tax for this cohort combined with reduced prices should lead to an increase in buyers despite other concerns.
China may be the problem
However, investment management firm JLL takes a darker view and expects declines of as much as 25 percent if the U.S.-China trade war deepens. And Churchouse states that "unless we get a financial crisis in China or something like that, I think we're looking at a correction — not a crisis." But many uncertainties lie ahead for the Hong Kong property market given that China's economy is slowing and the trade war could well intensify.
In the third quarter of 2018, China's economy grew 6.5 percent, its slowest growth since 2009. The combined effects of government attempts to "rein in high levels of debt" and the tariff war with the U.S. led to a slowdown that, in October, economist Julian Evans-Pritchard expected to "bottom out around the middle of next year."
In addition, Chinese stocks are in trouble and some experts feel that a "recovery may not come until the second half of 2019." Such sentiments assume positive happenings in the first half of 2019. But Tsinghua University professor of finance Zhu Ning states, "there's really not much impetus for the market to rebound." He continues, "I wouldn't be too optimistic about the market next year."
Yet Julian Evans-Pritchard's prediction came prior to the agreement of a cease-fire in the tariff war agreed upon by Presidents Donald Trump and Xi Jinping at the recent G20 gathering in Buenos Aires. With negotiations to be concluded in March, a positive outcome for China in the tariff war might be just the psychological and economic boost the nation requires. But that depends greatly on whether the two nation's leaders can find common ground.
The Presidential factor
If Hong Kong real estate prices depend on a peaceful resolution to the trade war between China and the U.S., then no one can predict with any certainty what lies ahead. Chinese President Xi Jinping's recent end-of-year speech is being widely described as "defiant." It is quite possible that with China's current economic problems, its aggressive military behavior and a desire to look strong, Xi will take a tough stance during negotiations.
President Trump is the real wild card in this situation. He has shown a willingness to accept superficial agreements in previous talks yet is at a crisis point in his administration which is likely to deepen in 2019. Trump is the focus of multiple legal investigations. His cabinet just lost its final general. The stock market is collapsing. And the government is again shutting down. If the Syrian withdrawal occurs, as stated by the President, a Turkish-led bloodbath in Syria will likely receive incredible amounts of global media coverage.
Given those circumstances, Trump may consider it necessary to make overly powerful moves in relationship to China leading to an all-out trade war that would be difficult for China's economy. Then again, he might seek a reasonable resolution that makes him look good and does not hurt China. No one knows.
Hong Kong's future
It may seem odd that a discussion of Hong Kong real estate prices led to a consideration of the current state of the White House. But such is the reality for a volatile real estate market dependent on international financial relations. It is clear that 2019 will be a difficult year for Hong Kong real estate. Whether or not a collapse is ahead remains to be seen.