What Facebook and Instagram can gain with live video features
Live video features on social media sites like Facebook and Instagram can help generate revenue and traffic.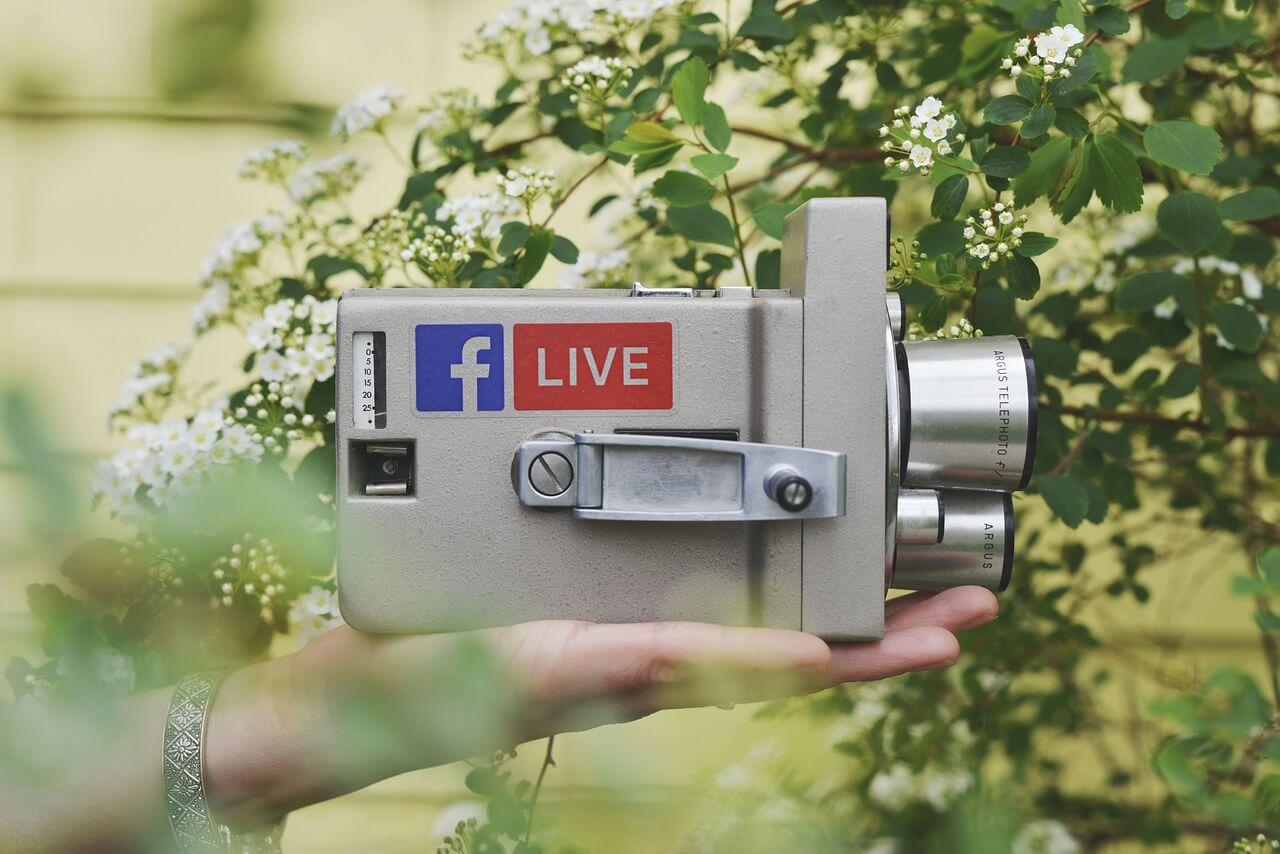 Social media has become more engaging with the introduction of live video features such as Facebook Live and Instagram Live.
You can easily tune into your favorite chef demonstrating how to cook a new meal. You can watch two people explode a watermelon as they stretch rubber bands around it. More so, you can watch news events, such as the U.S. President visiting Hurricane Harvey victims, all in real time.
Facebook Live and Instagram Live have become the pillars of live video streaming since their introduction in 2016. They've created a sense of urgency to connect with your favorite celebrity or brand in real-time. You can comment and leave questions during live videos, giving you the ability to see a reaction and be a part of the action. As part of the audience, your voice gets heard, which gives you the chance to make a difference.
By setting up a schedule to go live or updating their followers prior to a broadcast, individuals or an organization can have hundreds clicking on their 'live' icon for the simple opportunity to engage. Facebook, the parent company to Instagram, wants to use their audience to reach, inform and interact more.
It should not come as a surprise that both social media platforms stand to gain quite a bit from live video streaming. Facebook essentially wants two things from live videos—traffic and revenue.
Traffic
Facebook is the largest social media platform, with over two billion monthly users. A small update last year increased the likelihood for Facebook Live videos to appear higher in the News Feed, making it harder to miss live videos. Instagram does well in that respect with 250 million users creating Stories each day.
But what do these sites have to gain from more traffic? It works hand-in-hand with ads. Last January, they began testing ad breaks in live videos. Facebook has a startup guide to get ad breaks in your own live videos. Eligibility comes only after reaching 300 simultaneous viewers on a video. If you provide quality content on a regular basis, it does not sound impossible. The more people do streaming, it means that more people are watching. The greater amount of people watching means more ad broadcasts and more revenue.
Revenue
In the early days of Facebook Live, the site fully committed to live video streaming by contracting publishers to create live videos.
Surprisingly, Facebook pays companies like BuzzFeed, VoxMedia and even Kevin Hart to create content. Facebook does this with intents to profit from live broadcasting. Their exact method of doing so has yet to be derived but for now, the ad breaks will suffice.
By paying brands to create live video content, Facebook can profit by opening up opportunities for ad breaks. The ad breaks can potentially generate more revenue for the advertising companies who in turn create more live video content. This cycle continues on Instagram as well. The presumably high-quality content Facebook pays for is especially enticing for advertisers.
Potentially, lots more
Facebook and Instagram stand to gain a lot once they devise other ways to generate revenue. Ad breaks can potentially bring in some income, but it does not work the same as it has for TV.
While it is entirely possible for a viewer to sit through a 30-second ad for content they already invest in, viewers always have the option to stop watching. This is why both these sites focus on high-quality content.
There are notable differences between Facebook Live and Instagram Live, primarily the permanence and reach, but their potential is their greatest ally. High-quality content spawns the potential for more viewers.
Not to mention there are more than a few tips and tricks to bring in more viewers. Facebook and Instagram have the option to try something like Twitch where paying an optional subscription fee unlocks stream-specific emotes or better engagement with the broadcaster. The sky's the limit for live video streaming.
—
DISCLAIMER: This article expresses my own ideas and opinions. Any information I have shared are from sources that I believe to be reliable and accurate. I did not receive any financial compensation in writing this post, nor do I own any shares in any company I've mentioned. I encourage any reader to do their own diligent research first before making any investment decisions.