Facebook stock earnings report continues to outperform
We've seen stocks that dominate their industry as much as Facebook dominates social media. Google, for instance, is the undisputed king of search traffic.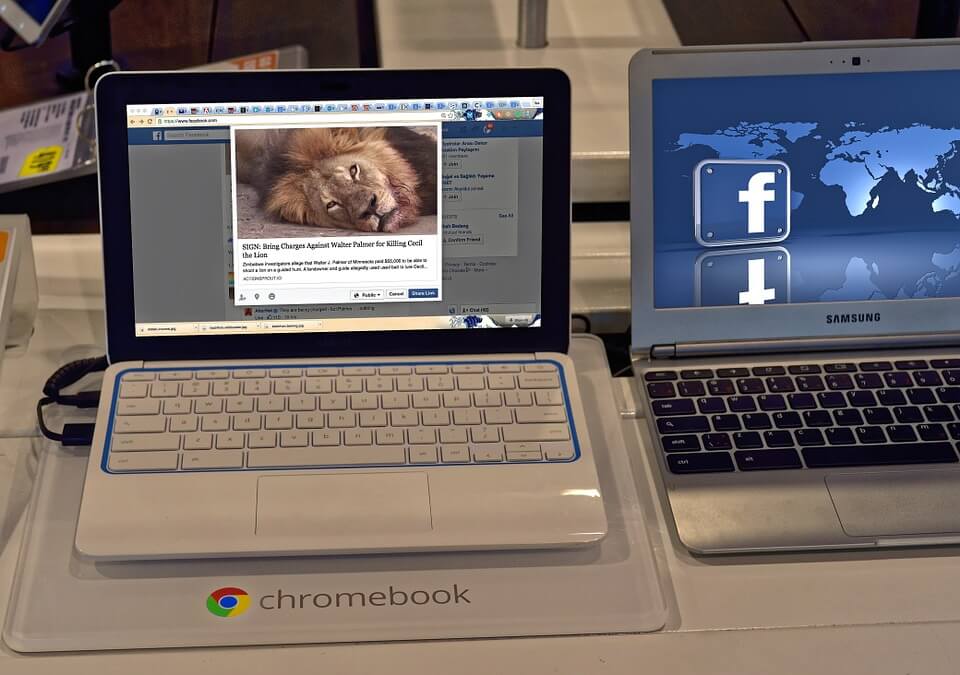 What do you call a company that keeps crushing expectations? Hint: it's not a riddle. There is a very real answer to this question—it's called Facebook Inc (NASDAQ:FB). Maybe you've heard of it?
Facebook stock earnings report continues to outperform, regardless of what happens in the market. Investors have moments of doubt about the social media behemoth, to be sure, but it never lasts long.
They hop back on the bandwagon before long. For instance, does anyone remember all that huffing and puffing about Facebook's role in "fake news"?
Investors started worrying about FB stock around that time. One of their concerns was the fake news scandal, but there were other concerns as well—namely that Facebook's advertiser metrics were wrong.
Screwing around with an election is one thing…but giving false information to advertisers is much more serious. It cost Facebook nearly 14% of its market cap.
Yet no one remembers any of those concerns today because Facebook released its second-quarter earnings report…and it was glorious.
Here's a quick rundown of the report:
As you can see, Facebook blew past estimates like it was Usain Bolt in the 100-meter dash. No wonder FB stock is up 5.5% (at the time of writing). It's now up 51.74% year to date.
What makes FB stock unique
Now that Facebook stock found a $175.00 handle, my previous FB price prediction of $250.00 doesn't seem quite so far-fetched, does it? I've been saying it over and over again:
FACEBOOK. IS. NOT. A. NORMAL. COMPANY.
Sure, we've seen stocks that dominate their industry as much as Facebook dominates social media. Google, for instance, is the undisputed king of search traffic.
I'm not saying that Facebook is unique in every way. But please be fair—we've never seen anything like this before.
We've never seen a 20-something-year old (I know he's 30-something now) steer a $100.0-billion company so successfully. In 2012, Facebook was under siege from Instagram. Other CEOs would have dismissed the upstart competitor.
They would also have had their lunch eaten by Instagram over the next few years. Zuckerberg didn't let his ego run amok, however. He made the rational decision to buy Instagram for $1.0 billion. A lot of people thought he was nuts.
The WhatsApp deal produced a similar reaction from observers, especially because the sticker price was in the order of $19.0 billion. Still, both acquisitions have proved invaluable.
Perhaps another wunderkind CEO can pull that off. How many can pull it off while cranking out record profits each quarter, though? Not too many, I'd guess. Yet Zuckerberg manages to do it consistently. I have no idea how he does it.
Should you buy Facebook stock?
As I watch FB stock soar, it reminds me of what GOOGL stock went through over the past 13 years. Google was growing rapidly during the early years, racking up triple digit gains almost annually, but then it slowed down in 2010, 2011,  and 2012.
Investors were sure its growth days were over because, well, that's how investing worked until then. You put money in a growth stock, it grows really fast for a short while, then it slows down and pays out dividends.
But that model of investing comes from "old money" companies. Car companies, steel companies, oil companies. They all need capital investments and manufacturing, which constrained them in all sorts of ways.
Google and Facebook are different. They have fat margins, tons of cash, and the winds of change at its back. Plus they work with digital technologies, which cost almost nothing to make. Zuckerberg started Facebook in his dorm room at university, for goodness' sake. As a result, the margins are completely different.
Even now, with massive investments in R&D, Facebook's net margin is 42%. It makes more than enough money to buy out rivals or else crush them. Other companies have been able to do that in the past, but not up to the same extent as the modern tech firms.
Perhaps finance comes the closest, which, considering the events of 2008, is not exactly reassuring. I seem to recall that type of power ending badly. Like, "kaboom!" badly.
Tech firms like Facebook and Google have that power now. If you're still skeptical, just look at the ongoing battle between Facebook and Snap Inc (NYSE:SNAP).
Some analysts thought "Snapchat" posed a threat to Facebook. Ha! Zuckerberg simply ordered Instagram to copy each one of Snapchat's most popular features and voila, it has already surpassed Snapchat on those features.
Advertisers took one look at Snapchat's vulnerabilities and decided not to risk their precious advertising dollars. As a result, Snap underperformed on its first ever public earnings report.
Markets didn't take too kindly to that. SNAP stock is down nearly 43% from its IPO price, showing that Facebook is more than able to defend its monopoly power.
For this reason and many more, I believe we will continue to see amazing Facebook stock earnings reports in the quarters to come. As such, we maintain our FB price prediction of $250.00.
—
DISCLAIMER: This article expresses my own ideas and opinions. Any information I have shared are from sources that I believe to be reliable and accurate. I did not receive any financial compensation in writing this post, nor do I own any shares in any company I've mentioned. I encourage any reader to do their own diligent research first before making any investment decisions.