FansUnite Entertainment Sees Revenue Explode As It Unlocks Lucrative US Sports Betting Market
FansUnite Entertainment (TSX: FANS | OTCQX: FUNFF) has been taking the sports betting market by storm with its proprietary Chameleon sportsbook platform. This has seen it grab a significant foothold in the evolving US sports betting markets, as well as in international markets like Brazil and the UK. The net result is an explosion of revenue: in Q1 this year, it posted an 804% YoY increase.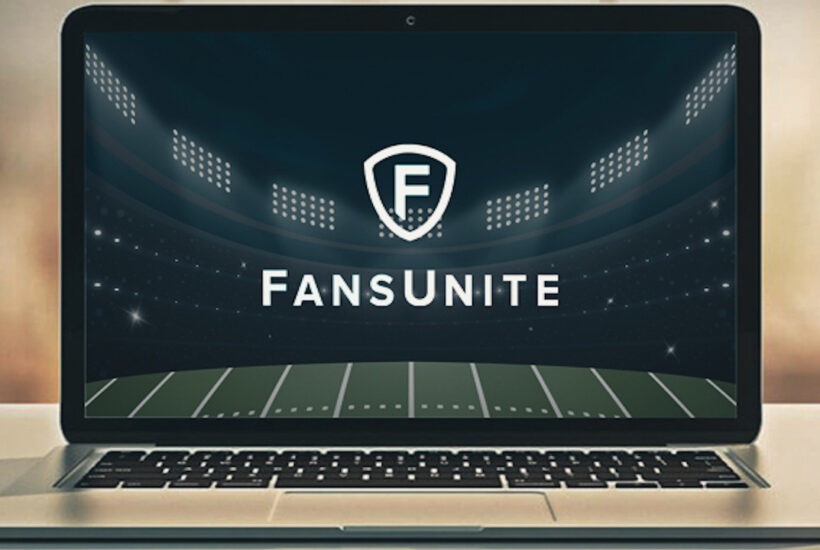 When the Professional and Amateur Sports Protection Act of 1992 ("PASPA" or the "Bradley Act") came into force, it effectively shut down the entire US sports betting industry. Then, when the US Supreme Court overturned it in 2018, they reopened the floodgates on a market that's already produced over $125 billion in revenues in just a few short years.
And that figure is only continuing to grow.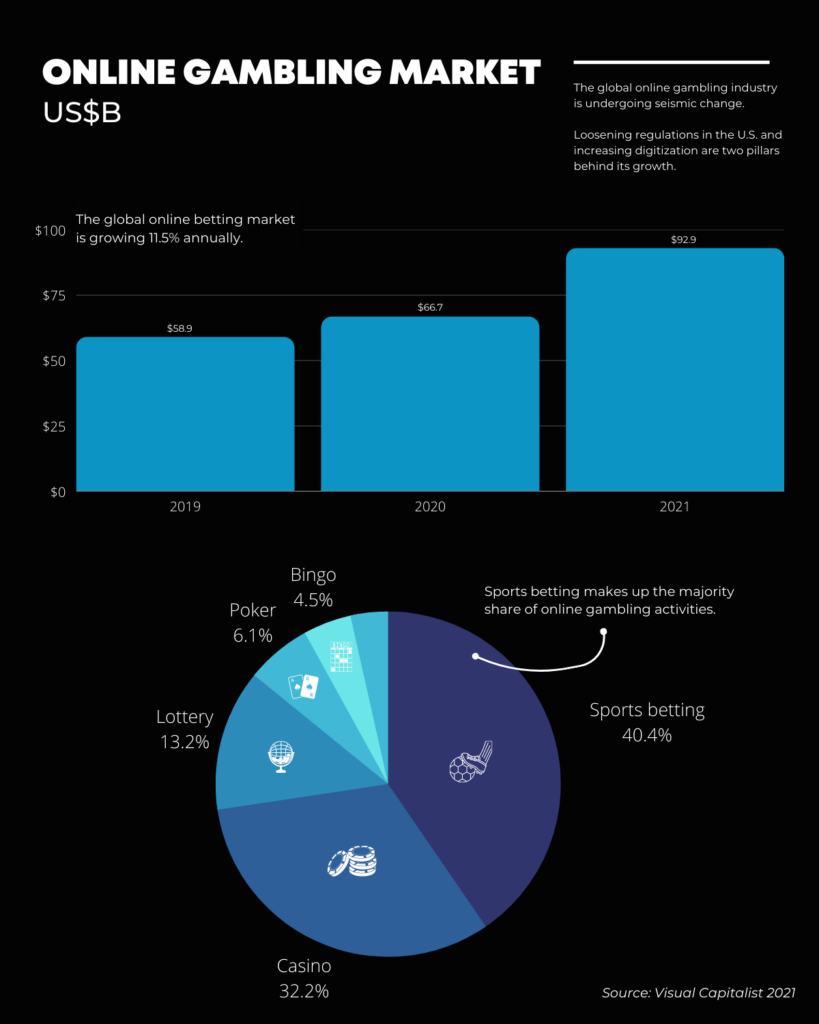 In the early months following the Supreme Court decision, only Delaware, New Jersey, and Mississippi initially started accepting sports bets. But today, more than half of the other states have followed, with most legalizing online sports betting instead of or in addition to in-person retail betting.
And many more are also continuing to follow. Legislation is already pending in four states, and the remaining 11 could have legislation in place by 2024.
Now, with the US sports betting market in a state of rapid growth and development, a wise bet today could pay off big time in the blink of an eye. Naturally, this has investors turning their attention to companies like FansUnite Entertainment Inc. (TSX: FANS | OTCQX: FUNFF).
Why Sports Betting's Tipped to Grow Bigger than Ever
If we compare the state of sports betting today with that of the pre-Bradley Act era, there is one massive difference — the evolution of the internet and mobile, in particular.
Once confined to the walls of casinos and other bricks-and-mortar outlets, sports betting is now entering people's homes worldwide. This unprecedented level of convenience means that today's sports better can place a bet with little more than the swipe of a thumb, all whilst playing grill-master at a Superbowl barbeque.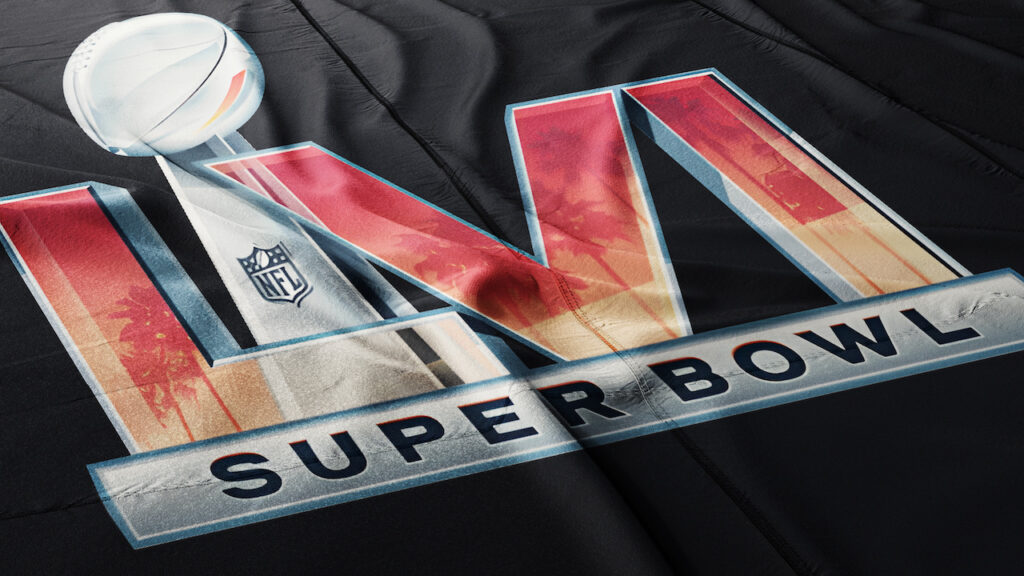 "For us, it was quite beneficial. Now, people know they can play like they're at the casino, and do sports betting on their mobile phone, without having to go into a brick-and-mortar casino."
– Darius Eghdami, President of FansUnite Entertainment Inc.
In other words, the total addressable sports bet market has exploded. No longer is it limited to those who could attend specified physical locations. Now it is potentially every single sports fan who's attained the legal betting age in their state.
Fast-Moving Industries Demand Fast-Moving Companies
While the US sports betting market is indeed booming, not every company is positioned to capitalize on it. With a new era of online sports betting set to dominate the landscape, technology is a major barrier. This is especially true for legacy gaming operators.
FansUnite Entertainment's Darius Eghdami said, "In general, gaming-industry incumbents are on what we call legacy technology. It's very hard for them to update and keep all their clients updated. That's why we built ours in a scalable way, with various components that we can pull out and update as necessary."
As Eghdami notes, the adaptability of a sportsbook platform is critical here. With each state in the United States holding jurisdiction over sports betting activity within its borders, the reality on the ground for operators is that there is no single US sports betting market. Instead, there's a Colorado market, a New Hampshire market, an Oregon market, etc., etc.
This means operators often need to implement custom business logic for every state.
This obviously has the potential to become a nightmare. If the whole system was built as one giant monolith, as many legacy systems were, untangling things is often more complicated than creating it from scratch again. But a modular system like FansUnite's proprietary Chameleon platform reduces these changes to discrete replacements of small modules.
There's More to Love in FansUnite's Chameleon Platform
FansUnite Entertainment's agile Chameleon platform does much more than just unlocking the entire US sports betting market. The same adaptability to US state jurisdictions also allows it to expand internationally, and be easily white-labeled in licensing agreements with other operators.
To this end, FansUnite has become licensed as a gaming supplier in Ontario, Canada, and received multiple licenses in the United Kingdom. Here the sportsbook operator will be able to offer its products both directly to consumers, and as white-label solutions in B2B partnerships with industry peers.
The net result of this adaptability is that FansUnite's financial results are stellar. In Q1 2022, the company set a new revenue record of CAD$9.7 million — an 804% YoY increase over the same period last year and (more impressively) a 72% bump over its total revenue for all of 2021.
Here's How FansUnite Is Securing its Future Customer Flows
Of course, while it would be nice if we could just build it and watch them come, the reality is that things never work that way. For this reason, one of FansUnite's more exciting moves in recent times was acquiring American Affiliate.
American Affiliate is a gaming affiliate company. For the unfamiliar, this means it registers new depositing customers for its online sportsbook partners such as DraftKings and MGMBet.
Since the November 2021 acquisition, American Affiliate has generated over $4 million in initial deposits and more than 75,000 new customers for its partners.
That includes 6500 new customers and over CAD$2.2 million in first-time deposits during the Super Bowl LVI weekend alone. Shortly after, during the NCAA 2022 March Madness tournament, the firm generated another CAD$1.88 million from its affiliate network.
On the acquisition, FansUnite CEO Scott Burton said, "When we looked at how quickly the US market is expanding, it made clear strategic sense for us to enter the affiliate business as a way to partner with some of the largest gambling companies in the world. We will now own and operate an unparalleled customer acquisition portfolio, allowing us to leverage our technology, brands, and talent to immediately capture share in the US sports betting and online gambling market."
Think Global, Act Local
As we've seen, its ability to rapidly adapt to different markets is a significant competitive advantage FansUnite has over other gaming operators. This has allowed it to cast its net globally to capture other hot gaming markets and trends, both by addressing the legal requirements of different gaming jurisdictions, and by honing in on particular niches.
Eghdami considers these hyper-local products central to what makes FansUnite so valuable. "We love the idea of a regionalized, niche sports book," he said. As an example, Eghdami noted a recent move in Scotland with McBookie: "We want to be the best bookmaker in Scotland, and customers get that feeling of being part of it. So absolutely, we really like that niche market."
Currently, FansUnite Entertainment has a number of projects it is evolving in various countries. A few follow.
Brazil
VamosGG, an eSportsbook and casino brand, recently launched in Brazil. It is an esports-first sportsbook and casino site operating on FansUnite's Chameleon platform to service one of the fastest-growing esports betting markets globally.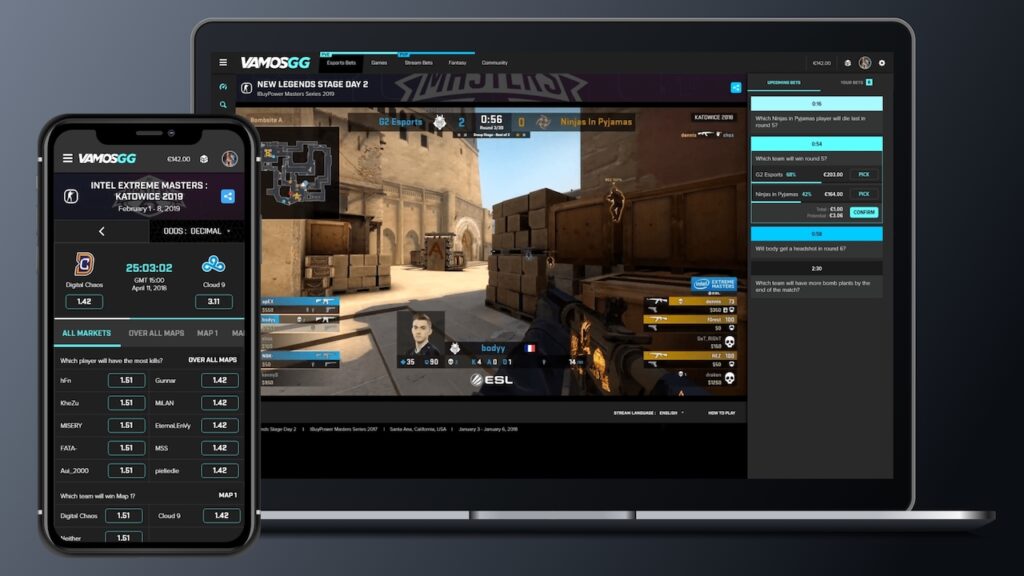 United Kingdom
Following the approval of its recent license application to the UK Gambling Commission (UKGC), FansUnite is already active in the market. It is now moving Scotland's McBookie sportsbook to its Chameleon platform. And it has also announced a partnership with Welsh sportsbook Dragon Bet, which should launch in the latter half of 2022.
Canada
FansUnite has also acquired a gaming supplier license in Ontario, Canada. "Right now, in Canada, so much money is bet offshore, and Ontario's been the first and only province to allow gaming licenses that can change that," says Eghdami. "We're excited to be part of hopefully keeping some of that gaming money here, in Canada, through single-event sports betting," he continued.
The Future of Sports Betting With FansUnite
The numbers tell the whole story when it comes to FansUnite's unstoppable future.
After delivering an eightfold YoY increase in its Q1 revenue, the company sees no shortage of pathways for future growth. Moreover, since building on its success with the American Affiliate acquisition and the success of its regionalized verticals, there seems to be no limit on what the company can achieve.
In a major step forward, the company began trading on the Toronto Stock Exchange on July 5, 2022. With its recent listing on a major exchange, FansUnite will have greater access to institutional investors looking to add an established gaming operator to their portfolios.
"We're at an inflection point on the technology side," Eghdami shares. "A lot of the major players are coming in and buying technology. We think we have a huge opportunity on both the technology side and the affiliate side. We're seeing that in action as we continue to grow, and grow fast."
For more information on FansUnite Entertainment Inc., visit its website here.
Make sure to follow FansUnite on social media for their latest news:
__
(Featured image supplied by FansUnite Entertainment )
DISCLAIMER: This article was written by a third party contributor and does not reflect the opinion of Born2Invest, its management, staff or its associates. Please review our disclaimer for more information.
This article may include forward-looking statements. These forward-looking statements generally are identified by the words "believe," "project," "estimate," "become," "plan," "will," and similar expressions. These forward-looking statements involve known and unknown risks as well as uncertainties, including those discussed in the following cautionary statements and elsewhere in this article and on this site. Although the Company may believe that its expectations are based on reasonable assumptions, the actual results that the Company may achieve may differ materially from any forward-looking statements, which reflect the opinions of the management of the Company only as of the date hereof. Additionally, please make sure to read these important disclosures.