The fear of missing out also happens in trading
The secret to a long-term relationship with your finances is to know where to invest and diversify your portfolio.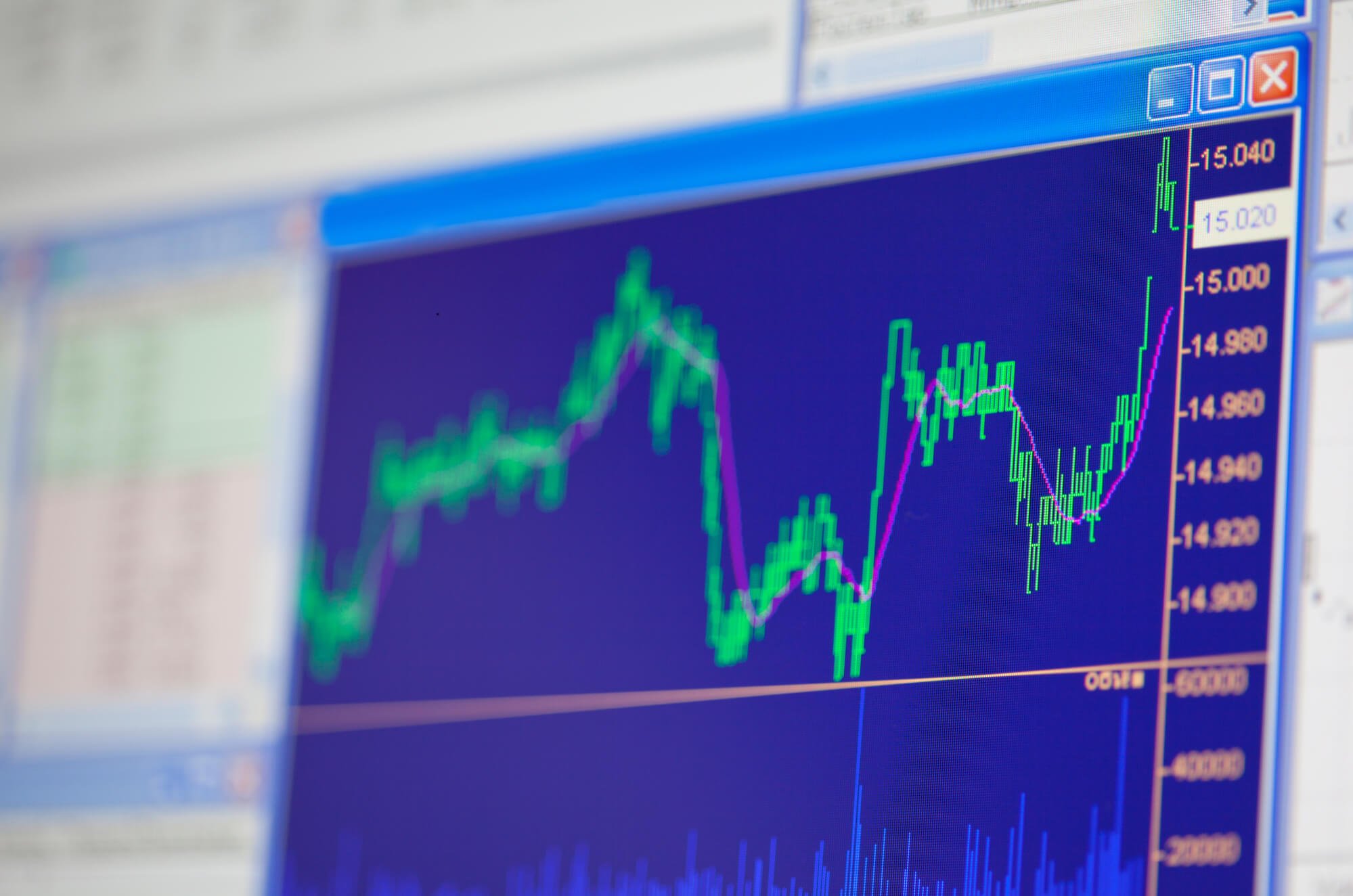 Getting out of a bad trade is like getting a divorce.
When you entered that trade, you had every intention of a long-term relationship, till death do us part, but as time went on, you grew apart. He changed. He didn't want to work so hard anymore. He started earning less and less money every quarter. It got worse and worse every year. You tried to stick by him "for better or worse."
Ladies, don't fall in love with your stock. If he doesn't behave, leave him.
Don't feel bad for him, or feel you need to stick by him when he isn't performing. He made promises to you when you bought him for $52 a share.
Now years later, he's not holding up to his promises, he's trading at $42 and it looks like he's headed into his 30s.
Ladies, don't be scared to be alone and single again. Another stock will come along. A more handsome stock that earns more money. However, you can't find that stock if you're still holding onto that loser, okay.
Guys, this can happen to you, too. You feel the same way about her. But you know it's not exactly cheaper to keep her. You're holding your money hostage. She's not performing anymore. No more dinners, no more you-know-what. She's all talk and no action. You need to set her free.
Divorce your stock if you're not happy.
Set it free. Being single is amazing. You're not tied down anymore. You can trade whatever you want. You are free to buy $AAPL, $AMZN, $NVDA or $TSLA.
You have cash now. Cash is king.
You can start all over again. You can go high tech and buy something with future growth. These stocks have amazing potential!
Short-term relationships are easy. You're in it for a brief period.
I love to trade overnight momentum swing plays but what stocks should we buy for a long-term relationship? We need something solid.
I believe in diversification. Although I am extremely conservative, I do believe you should also have some speculative high risk/high reward plays in your long-term portfolio as well. When it comes to longer-term holdings, we need to think about our future.
What does our future look like?
I see self-driving automobiles, blockchain technology, and artificial intelligence. These things are in our future. These things are already here.
So, how do we make money on these things? Who should we marry and live happily after ever with? They say it's better the second time around.
What is the key to a long-term relationship with your finances?
It is to never put all your eggs in one basket.
I believe everybody should own some real estate. Whether it's your own apartment, condo or house, or buying real estate for rental income, owning some real estate is great.
Everybody should own some gold and silver coins as well.
I also believe that you should own some stock in some great value companies. Stocks that pay a nice dividend over time are nice safety plays. AT&T ($T) has a beautiful 5% dividend right now trading at only 18 times earnings. Another great telecommunications stock is Verizon ($VZ). It has a nice 4.77% dividend right now trading at only 12 times earnings.
Every portfolio should have some aerospace and defense names like Boeing ($BA). You'll earn a 2.23% dividend as well with Boeing. 
Make sure you have some of these nice solid stocks in our portfolio. They may be boring, but they'll stick by you in the long run.
To avoid that mid-life crisis of boredom with an average joe portfolio, one should dip a toe or two in some riskier speculative plays like cryptocurrency. I believe we are on the brink of digital currency revolution. I wouldn't bet the house on it, but I would throw a few bucks on Bitcoin, Ethereum, and Ripple.
These are speculative plays that could either go to zero or explode on upwards. I call them the FOMO trades.
The fear of missing out
I would rather lose a few dollars than saying: "Why didn't I buy that when it was…" FOMO is a pervasive apprehension that others might be having rewarding experiences from which one is absent. This social anxiety is characterized by a desire to stay continually connected with what others are doing.
Nearly three-quarters of young adults suffer from this phenomenon. I don't want to be in that statistic when it comes to cryptocurrency. The only way to avoid it would be to buy some and hold it to your grave. For better or worse, till death do us part.
There are other sectors that have huge potential. Self-driving automobiles are a biggie. There are so many companies that will directly benefit from this next revolution. There are also many companies that will not. We can trade that in both directions.
(Featured image via Deposit Photos)
—
DISCLAIMER: This article expresses my own ideas and opinions. Any information I have shared are from sources that I believe to be reliable and accurate. I did not receive any financial compensation in writing this post, nor do I own any shares in any company I've mentioned. I encourage any reader to do their own diligent research first before making any investment decisions.