How are financial technology startups shaking up financial services?
The pitfalls and blessings of financial technology can propel industries toward a more competitive 2018.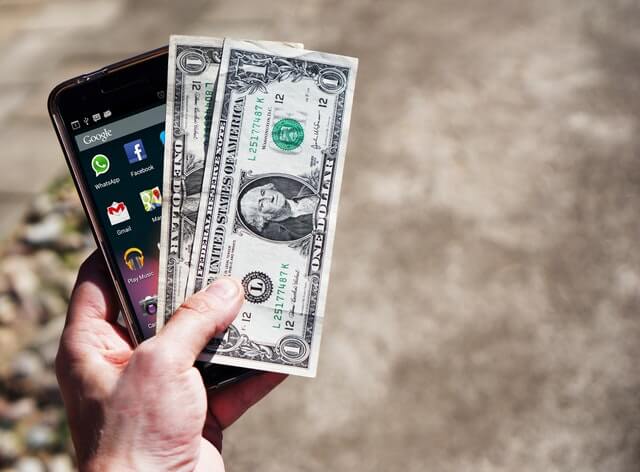 Financial technology startups were all the rage in 2017 as it led the way in entrepreneurship, innovations, and investments. In the year ahead, financial technology startups will continue expanding with more investments going into financial technology in 2018.
According to KPMG in its global analysis of Fintech Q4 in 2016, global investment in fintech startups and companies reached 24.7 billion across 1,076 deals. However, because the investment industry is connected with political and economic issues, total financial technology funding fell nearly 50 percent, fallings to $25 billion from the $47 billion invested in 2015.
In addition to this, interest in insurtech (insurance companies) is growing, and investments will focus on companies specializing in individual components of the insurance value chain that includes distribution, underwriting, claims, and customer service.
How are financial technology companies faring?
Last year, the financial technology sector hit a milestone. In June 2017, the top 10 publicly traded financial technology companies in the United States eclipsed the $100 billion mark in overall market capitalization. Right now, that market capitalization is over $130 billion, and there are other financial technology companies in the United States which are collectively valued at $35 billion.
A financial technology index released by TechCrunch shows the market cap weighted index that tracks the progress of 10 of the leading public financial technology companies over the course of the year. It shows that the financial technology sector experienced a win in 2017 over incumbents such as JP Morgan, Visa, and American Express.
While the financial technology sector had a rough year in 2016, incumbents rallied in 2017, performing slightly better than the S&P 500 index. They yielded 29 percent of returns over the period. However, financial technology companies delivered 89 percent of returns, beating incumbents by 60 percentage points.
TechCrunch predicted that in the next 10 years, the portfolio returns of the incumbents will decrease below the S&P 500 while they keep on letting down end consumers. For financial technology companies, their index is forecast to increase as existing financial technology companies will surge in value. By 2027, it is forecast that financial technology companies will outshine each aspect of the financial services sector from payments to lending and investing.
Financial technology trends in 2018
Indeed, things are looking ahead for the financial technology industry as it recorded a stellar year in 2017. But on the flipside, what trends should we expect from the industry this coming year? Here's a rundown of those trends:
Blockchain technology is going mainstream
With the surging popularity of cryptocurrencies, legacy financial institutions are taking notice and researching ways on how blockchain can be implemented in their institutions. Legacy banking giants such as Barclays, Credit Suisse, and HSBC are investing and experimenting with it. Blockchain technology could provide a solution in problem areas such as security breaches and to hopefully build public trust in legacy banking companies.
Financial technology investment in Asia
There is a pattern that could prove that Asia is now the place to be for financial technology investments. In just one quarter of 2017, VC investments in financial technology companies surpassed $5 billion. In China, financial behemoth Tencent backed 19 startups, which are now worth $1 billion each. Other financial technology investments include Baidu and Alibaba.
Legacy financial institutions are innovating
Traditional banks are quickly adapting to the trend by teaming up with financial technology companies and firms to implement the latest trends. Among these are digital-only banking, machine learning, next-gen chatbots and automated personalization with big data analytics.
Digital payments will become more popular
In 2017, e-wallets and digital payments became more popular, and in 2018, the trend is likely to mature. In India, more people are turning to digital wallets as a payment choice, and financial technology organizations and applications will make it easier to buy anything, even on mobile.
Regionalization and regulation in payments
A decade ago, paying through mobile and online means were non-existent. Today, it is a crucial part of daily life. While the technologies, protocols, and players may vary from region to region, payment systems are an area where startups and global companies will flourish. In China, QR codes are used, while Southeast Asia has GoPay and India has Paytm. In Europe, PSD2 (payment services directive) is a new regulation that will foster innovation and competition in the payments industry.  
Financial technology will continue to challenge traditional financial activity. The year ahead will continue to be a crucial one for the industry, and consumers are increasingly becoming open and demanding in terms of new banking innovations.