How to find the best road stops
One of the most unpleasant experiences travelers encounter are nasty pullovers. Here are some tips that can help you find the best road stops.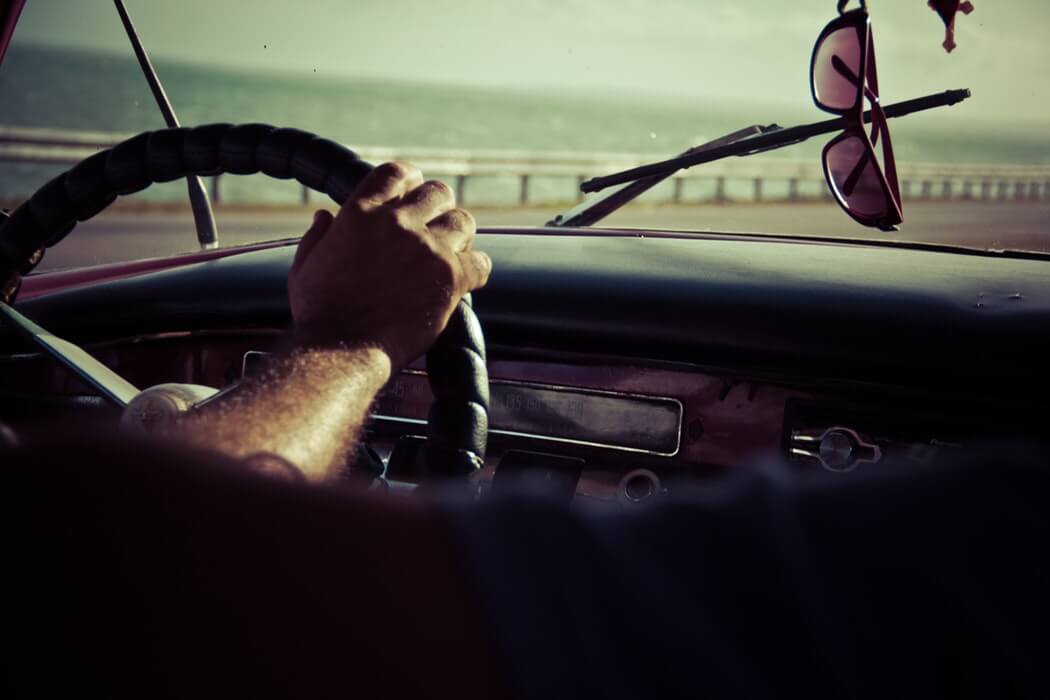 Pull over. The highway rest stop, long the laughingstock of motorists, is getting a long-overdue makeover.
It took long enough. A recent poll by Zeno Research & Insights found that 57 percent of parents say they feel "stressed" on family road trips when they think about where they'll stop.
They're especially concerned that the roadside rest stop, truck stop, gas station or restaurant won't have fresh food options that appeal to everyone in the car — a tall order for some families. Another big worry: clean bathrooms (98 percent said this was important). Seven in 10 respondents said they'd go out of their way for a clean restroom.
I'm one of those parents. I've seen my three kids, ages 11, 13 and 15, do remarkable things to avoid substandard rest stop bathrooms on our road trips. Once, my 15-year-old bolted out of an unclean roadside restroom and sprinted into the woods to take care of business behind a large pine tree. And he's become so disillusioned with questionable road food, like those ever-present mystery meat hot dogs on the roller grills, that he recently declared he was a vegan. Some of our favorite road stops are now grocery stores.
But there's good news, both for worried parents and their kids: Fleeing into the forest may become less common for your 2018 road trip. Fellow travelers have noticed new rest stops that defy the outhouse-with-a-gas-pump cliché, and some companies are trying to redefine the highway rest stop experience, just in time for your spring break or summer road trip.
For example, Pilot Flying J, one of the largest truck stop operators in the United States, is investing $500 million to renovate existing travel centers, including bathroom and facility upgrades. It's also redoing its menu with fresh ground bean-to-cup coffee and a partnership with celebrity chef Tim Love. Pilot Flying J, which commissioned the Zeno poll, already has a great reputation among frequent drivers but wanted to "challenge some of the stereotypes" of what a truck stop should look like, says Whitney Haslam Johnson, the company's chief experience officer.
Sheetz, a family-owned convenience chain with 564 locations in the Mid-Atlantic, is doubling down on the "convenience" aspect of its business. Late last year, it began allowing customers to order meals through Amazon's Alexa voice-activated technology. Sheetz is also testing a "rapid pay" mug that allows you to fill it with any self-serve beverage, scan the mug at the kiosk and go.
"It's the next generation of innovation," explains Ryan Sheetz, the company's assistant vice president of brand strategies.
Travelers are also becoming more discerning about where they stop. Instead of pulling over in random places, they're planning their stops more carefully.
Sara Aiken's favorite: the Dismal Swamp Welcome Center and rest area along Route 17 in South Mills, N.C. "It's a unique place," says Aiken, who owns a pickleball manufacturing company in Eastport, Md.
The center offers everything you'd expect — clean restrooms, vending machines, outdoor grills, picnic tables — plus there's a small gift shop with North Carolina memorabilia and travel brochures. The standout: It's also accessible by boat and has its own welcoming dock.
Brian Hoyt's No. 1 rest stop is Buc-ees, a small chain of regional stores in Texas. "Without them," says Hoyt, a marketing professional from Norfolk, Mass., "your story is incomplete."
What's so special about Buc-ees? In a word, bathrooms. In 2012, Buc-ees received an award for the cleanest bathrooms in America (yes, there's an award for that) for — and I quote the press release — having "the most spotless loos in the Lone Star State, making this pit stop perfect for any road warrior and fit for a king."
An honorable mention goes to the official state welcome centers, which are often a cut above anything else you'd find along the interstate highway. For Micheline Maynard, it's the Sumter Welcome Center in Alabama, which welcomes motorists coming from Mississippi.
"It has a lovely tended garden with native plants, lots of tourist information and many choices of concessions," says Maynard, who teaches journalism at the University of Michigan and is an expert on transportation. "It's a nice ambassador for the state."
Being selective about your highway rest stops can definitely improve the quality of your next road trip. My family strongly prefers the state welcome centers, and we breathe a collective sigh of relief when we see a Sheetz or Pilot Flying J sign. Here's hoping that on your next drive you won't have to heed nature's call — in nature.
What you can do
Identify the official rest areas before you leave.

Most states list their welcome centers and rest areas online —

here are the ones

for my home state of Arizona, or you can consult a site called

Interstate Rest Areas

.

Do your research on roadside businesses.

If you have a smartphone, doing a quick search on Yelp or TripAdvisor before your stop will help you choose between several gas stations. But don't make it your sole criterion. A search of GasBuddy can reveal the lowest price for fuel, which is always a worthy consideration.

Time your stops if you can.

Planning your road trip stops can help you avoid the worst road stops. If you're traveling with young children, you'll have to time meals, and especially drinks, to that schedule. Of course, sometimes, a bathroom break is unavoidable and can't be planned.
—
DISCLAIMER: This article expresses my own ideas and opinions. Any information I have shared are from sources that I believe to be reliable and accurate. I did not receive any financial compensation in writing this post, nor do I own any shares in any company I've mentioned. I encourage any reader to do their own diligent research first before making any investment decisions.