Forget the hype—when will self-driving cars really take off?
Traditional automobile companies and tech giants have joined and are beginning to challenge Tesla in the automated cars race.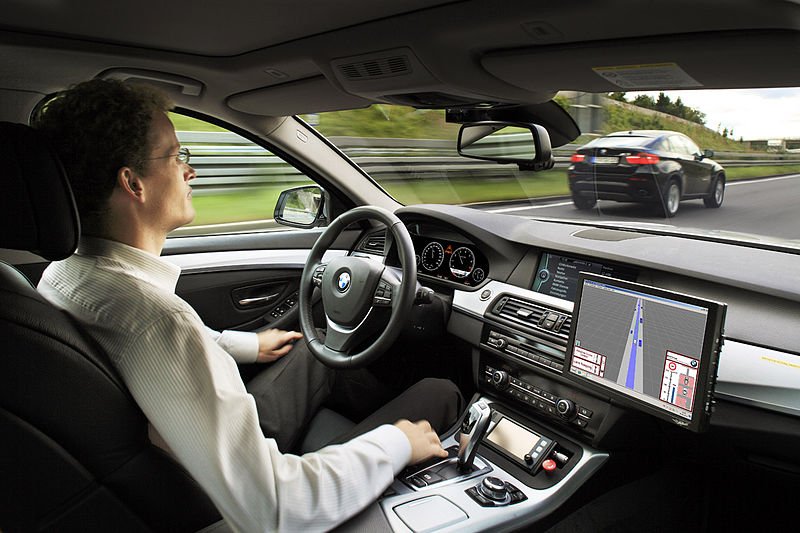 Tesla was among the first companies to design, test, and build self-driving cars. Traditional automobile companies like Ford can no longer afford to dismiss the trend and are launching their own programs that will see driverless vehicles taking to the road. Tech companies that may have the cutting-edge knowledge but without the experience in the automobile sector are also getting into the act. One of them is the formidable internet powerhouse Google. Given the enthusiasm and the media attention greeting these ventures, one would think that the advent of these AI-powered cars is but a day away from tomorrow.
The companies which are spinning their wheels in full gears into this direction have forecasted that the world's highways, streets, and roads will be filled with self-driving cars in a mere five years' time. One billionaire investor, however, has made a statement far different from his colleagues: it will take no less than a quarter of a century before self-driving cars became a working, comfortable reality in our daily lives. His earliest realistic date is 2042, and not 2021.
The seeming lone voice of dissent cannot be dismissed. As chronicled by CNBC, it belongs to Bill Gurley, the venture capitalist who plunked $11 million six years ago into what was then a ridesharing startup called Uber. The act of booking a cab ride online and then tracking its progress through the busy streets was a curiosity back then. Today, it has become a trend, with Uber at its head. Gurley's company, Benchmark Capital, invested their funds just when Uber was worth a mere $60 million. Today, the ridesharing leader which is pioneering ridesharing cars is worth $68 billion.
Gurley challenges the main industry forecast that self-driving cars will be as commonplace as ridesharing by the year 2021. In the Detroit News, for example, Ford's vice president of research and advanced engineering, Ken Washington, says optimistically that his company is "on track" in its commitment to manufacture and release self-driving cars four years from now. He calls their objective the "four-level" service wherein a driver and a passenger may be present in the AI-run car but will have absolutely nothing to do with piloting and controlling it. At that stage, the car would have the necessary machinery and intelligence to set the direction of its trip, avoid the traffic, and get its passengers to its destination on time.
According to the Sun, the British government is also investing into funding and preparing for legislation that will make driverless cars an operational, efficient reality on the streets of London, likewise in 2017. Thatcham, the research center of the automobile giant Nissan, agrees with this scenario, attributing a large part of its success to the sensors being fitted into the driverless cars that are being tested today. The sensors get a complete picture of the environment that the machine-led vehicle is traversing. Upon receiving that information, the artificial intelligence in the vehicle will choose the smoother, less congested roads to go through; the happy passenger can read a book or eat a pizza during the entire journey.
During the next few weeks, 100 test subjects will be chosen to ride these driverless cars while they while they do a test run. The test will cover two miles near London's O2 Arena.
Meanwhile, Ford has been running its own tests in Southern Michigan.
What Gurley is apprehensive about is that these tests, and presumably others, are being run in safe, controlled environments. The self-driving cars' AI may have been programmed to handle risk factors such as pedestrians, other moving vehicles, and an obstacle or two on the road, such as a misplaced garbage can. Still, all these tests are being done on constructed infrastructure that is located within the safe perimeters of an industrial city.
Gurley claims that he has read "between the lines" of the statements that the vehicle manufacturers and tech companies are releasing through their publicity mill. None of the vehicles have been tested under adverse conditions that yield unpredictable challenges to motorists. These include hard rain, floods, snow, sudden storm outbreaks, and other effects of climate change. None of the tests had considered these conditions and subjected their vehicles and their passengers to them, as of this writing.
These are conditions that any self-driving car manufacturer would inevitably confront and address. And then again Gurley has more than a right to be cautious. Just this March, according to Bloomberg, one of Uber's self-driving-car tests in Arizona ended with a crash into another vehicle. While no one was injured, Uber is investigating the reasons for the crash. Until then, it has suspended all ventures into autonomous machine-driven vehicles.