Can former Uber CEO Travis Kalanick bounce back?
Part of the deal of Softbank and Uber is the required change of leadership in the company, effectively limiting the powers of former CEO Travis Kalanick.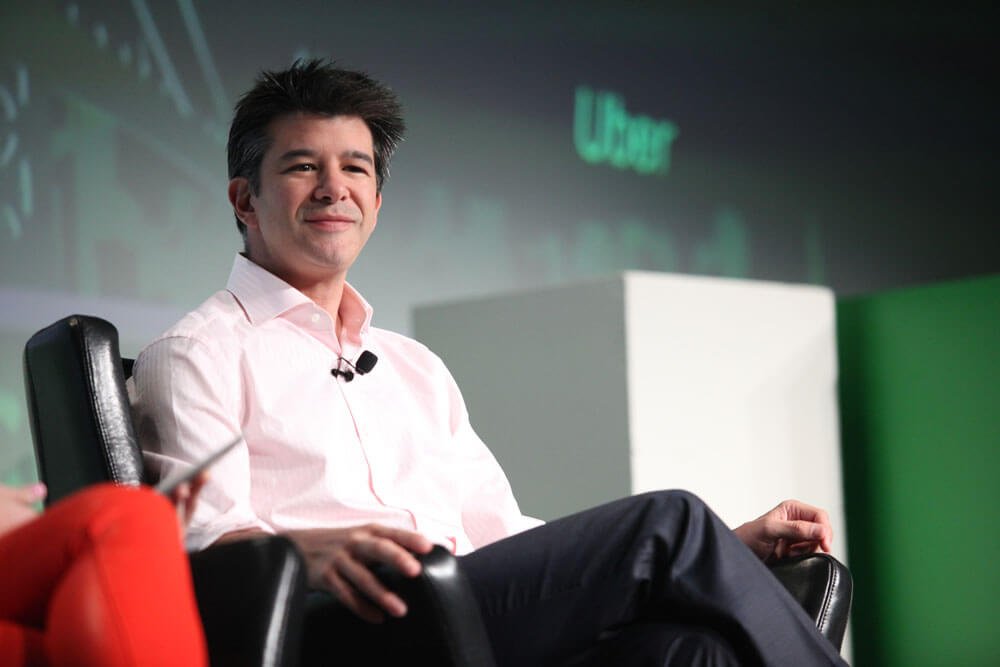 Travis Kalanick is credited with putting Uber on the map, but a string of misconduct allegations paved the way for his exit from the company. Can he still bounce back from this ordeal?
There is a good chance that he can, and a lot of money helps. Thanks to the recent deal of Uber with Softbank, Kalanick is now $1.4 billion richer as his estimated total net worth climbed to $4.24 billion. This also marks the end of the bitter legal dispute between Kalanick and Benchmark, which pushed for his ouster from the CEO chair at Uber in what could be considered as one of the biggest disputes between a venture capitalist and founder in the history of the tech industry.
The deal with Softbank involves selling of shares of both Uber and Kalanick. Settling the lawsuit is seen as a preparation before Uber goes public in 2019 under new CEO Dara Khosrowshahi.
Things have unraveled fast for Uber in just a year. According to Bloomberg, the company went from the "world's most valuable startup" to "world's most dysfunctional" in an instant. Kalanick had his way of leading the company, and it was in no way conventional. Things started downhill when a dashcam footage of him surfaced, where he is seen arguing with a driver of UberBlack during the Super Bowl weekend. He realized his mistake, but troubles began to snowball from there.
His initial support to then-candidate Donald Trump's campaign, spying on passengers, dubious driverless-car experiments and masochism culture did not help Uber's plight. Then, the hashtag #deleteuber trended on Twitter, and thousands of members deleted their accounts. Also, the growing gap with Google—considered an ally before—had become wider due to irreconcilable differences when it comes to the development of self-driving car technology.
There were even allegations of downloading Google's data done by ex-Google employee Anthony Levandowski who co-founded Otto, which Uber purchased to shore up its capabilities in driverless cars. Levandowski was rumored to have downloaded 14,000 Google files, believed to be connected to "source code, design files, laser files, engineering documents and software related to Google self-driving cars," before leaving the company to start Otto.
Another serious issue came up when Uber allegedly covered up a case of an Uber driver in India who kidnapped and violently raped a 26-year-old passenger in 2014. The medical findings were reportedly in the possession of Uber's president for Asia-Pacific, Eric Alexander. However, Kalanick and Alexander believed that the issue was a brainchild of Ola, Uber's local rival in India.
Last year, Uber incurred losses of $4 billion due to a string of company scandals involving Kalanick. Khosrowshahi remains confident that he can turn things around by 2020. The change in leadership is required before Softbank pumps billions of dollars in Uber. Under the new structure, Softbank now owns two seats on the company's board, followed by three for Kalanick, six for Khosrowshahi's committee, and six more for independent board members. The 17-member board will decide on key Uber decisions going forward.
Can Kalanick bounce back and gain the respect he once had in the industry? There is every reason in the world that he could. Steve Jobs was once fired by Apple, but he returned and managed to take the company to greater heights. However, it all depends Kalanick's sincerity to learn from his past mistakes and his dedication to reinvent himself.
(Featured image by TechCrunch via Wikimedia Commons. CC BY 2.0)