Friday's metals market news: Year-end strategies and gold prices
Here is the Friday's market report on the metals market with commentary about the latest changes and news on precious and base metals.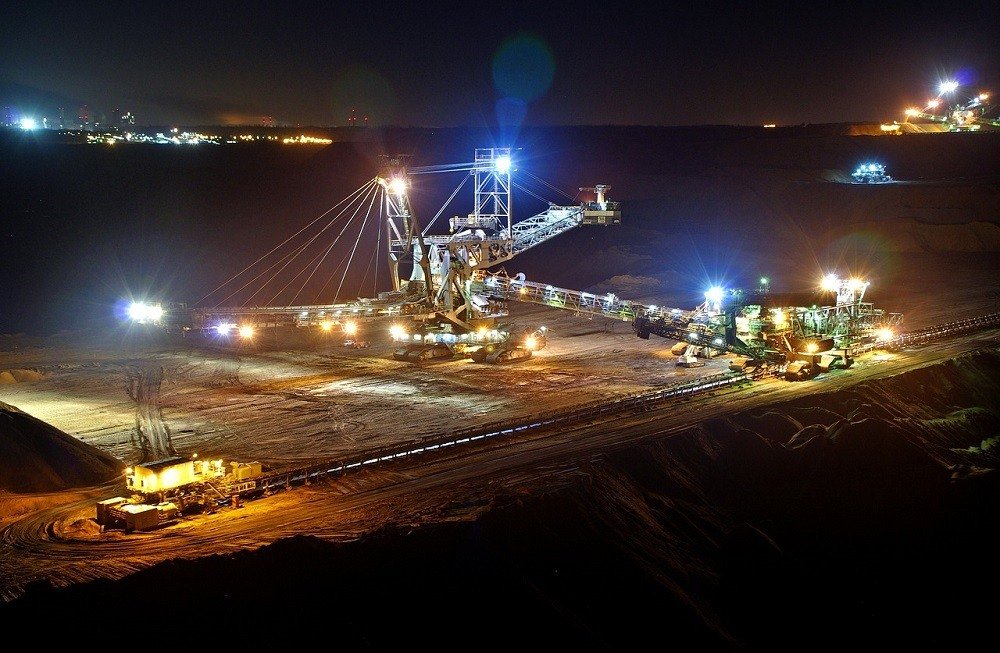 Here is the Friday's market report on the metals market with commentary about the latest changes and news on precious and base metals.
Friday's Trivia:
How thin is a gold leaf sheet?
Demonetization to shave off 350 tons of gold demand in 2017/Rajesh Bhayani:
Mumbai Demonetization has hampered the potential for an increase in gold demand in 2017. The precious metal was in any case suppressed for the most part of 2016. Analysts fear that domestic gold demand, down by 40-50 per cent, might not increase in the near future. They are, however, keeping their fingers crossed.
Gold imports in 2016 were much lower than the yearly average of 1,000 tons of the preceding years. Inward shipments of the metal, which stood at a little over 900 tons in 2015, are estimated to be just a tad above 600 tons in 2016, even if about 150 tons of smuggled gold are considered.
Cost-saving nanotechnology set to disrupt gold processing industry/Mining.com:
The molecularly imprinted polymer ion exchange resin can increase gold mining profits by about $100 per ounce in processing savings and extra gold recovered in direct comparison to activated carbon, the most widely-used extraction medium.
While it is a popular material for gold recovery, activated carbon has its limitations. The capacity for gold adsorption depends on the metallurgy of the ore, the quality of the activated carbon, the pH of the pregnant solution and other factors.
So, what it looks like is mining gold is about to become a lot more efficient with the use of nano-technology.
Bundesbank repatriates gold from New York, Paris "Faster than planned"/Tyler Durden:
In January of 2016, the Bundesbank announced that three years after commencing the transfer of some of its offshore-held gold from vaults located at the Banque de France in Paris and the NY Fed in New York, it had repatriated a total of 366.3 tonnes, bringing the German central bank's gold reserves held in Frankfurt to 1,402 tonnes, or 41.5% of Germany's total gold of 3,381 tonnes, for the first time greater than the 1.347 thousand tonnes located at the New York Fed, which as of January 27, 2016, held 39.9% of Germany's official gold.
Pete:
Don't you just love Governments? I figure if I tossed a few bars in a little red wagon and walked to the boat dock and shipped out, it would have taken about as long to move this gold to Germany. We have a private cargo plane that will move a ton of gold on short notice to recognized dealers, so the next time Mrs. Merkel needs her gold, give us a jingle and we'll be there in a twinkle.
Barrick Gold:
Rising global protectionism and financial system debt, with only moderate rate increases in the U.S., will be supportive of higher gold prices: "I could see gold at $1,300, $1,350 in 2017 and that isn't a stretch because nothing has really been addressed from a financial system risk perspective".
Scrap register:
Swiss bank UBS looks for gold to average $1,350 an ounce in 2017, characterizing the metal as down but not out after significant price declines over the last few weeks. Strategist Joni Teves said that the bank's higher gold-price expectation has been tapered to reflect moves across a range of markets after U.S. elections, with expectations that fiscal stimulus will boost economic growth and yields.
In the near term, gold looks fragile and is likely to remain under pressure ahead of the Dec. 14 meeting of the Federal Open Market Committee. A rate hike is widely expected. "However, given that the market has already moved and positions have been adjusted, we think any further downside from here is likely to be relatively more contained," said analysts at UBS.
Copper/Taonga Clifford Mitimingi:
Zambia's decision to drop a proposed import duty for semi-processed copper materials will help stabilize smelters in Africa's second-biggest producer of the metal, the Chamber of Mines said. Finance Minister Felix Mutati's announcement that the government will abandon plans to charge a 7.5 percent levy on copper concentrates from Jan. 1 is "reassuring," said Talent Ng'andwe, the acting chief executive officer at the industry body. The chamber has yet to receive official communication on the matter, he said.
Pete's Corner:
Our friends at Fisher Precious Metals really put together a very good year-end strategy which I wanted to share with you below:
Year End Metals Tax Swap – How to Maximize Tax Savings with the Drop in Metals Prices
Interested in exploring a precious-metals tax swap? Here is what you must investigate to see if it is advantageous for you:
Consult your accountant or tax adviser before executing a tax swap. Discuss this strategy with him/her. Are you in need of some losses to offset gains on a one-for-one basis? There's a chance your CPA may not know this tax swap opportunity exists.
Better yet, if you don't use up all your losses, all is not lost. Remember that you can roll your losses forward into future tax years. And if you don't have an offsetting gain, you can still take up to a $3,000 loss in the current year.
China's gold market opens to boost RMB Internationalization/Koos Jansen:
Last week the Shanghai Gold Exchange (SGE) launched a new English website to offer international customers more information and tools on trading gold in Renminbi through its subsidiary in the Shanghai Free Trade Zone the Shanghai International Gold Exchange (SGEI). BullionStar took the opportunity to translate a speech by a Teng Wei, Deputy General Manager of the SGEI, named "How China's Gold Market Can Help the RMB Achieve International Status" that was held at the Renminbi World summit in Beijing on the 29th and 30th of November 2016. In the speech Teng Wei outlined his vision for the SGEI going forward regarding Renminbi (RMB) internationalization, connecting the onshore and offshore Renminbi market and increasing gold market share.
Pete:
Now you all know I have been publishing about this for the better part of a year. After all this time, I believe that we have two Rams butting heads and the winner is very unsure. The old-school government says open the boarders and trade, but we can't let go of the value of the Yuan. Now this can work and work quite well if you had an open sociology but they don't so this won't work. I believe that gold will continue to be the product of choice in China but until the Central Banks let go the old adage of having your cake and eating it too comes to mind.
U.S. consumer confidence jumps to highest level since 2001/Bloomberg:
Consumer confidence climbed in December to the highest level since August 2001 as Americans were more upbeat about the outlook than at any time in the last 13 years, according to a report Tuesday from the New York-based Conference Board. American households are expecting a Donald Trump administration to deliver. They are more upbeat about the prospects for the economy, labor market and their incomes, according to the Conference Board's reapportioned.
Friday's Trivia Answer:
One ounce of gold may be hammered thin enough to cover more than 9 square meters (96.9 square feet) of a surface. The gold leaf may be only 0.18 microns (seven-millionths of an inch) thick; a stack of 7,055 sheets would be no thicker than a dime. Gold is the most malleable of all metals; a single gram can be beaten into a sheet of 1 square meter, and an ounce into 300 square feet. Gold leaf can be beaten thin enough to become transparent. The transmitted light appears greenish blue because gold strongly reflects yellow and red.
—
DISCLAIMER: This article expresses my own ideas and opinions. Any information I have shared are from sources that I believe to be reliable and accurate. I did not receive any financial compensation in writing this post, nor do I own any shares in any company I've mentioned. I encourage any reader to do their own diligent research first before making any investment decisions.